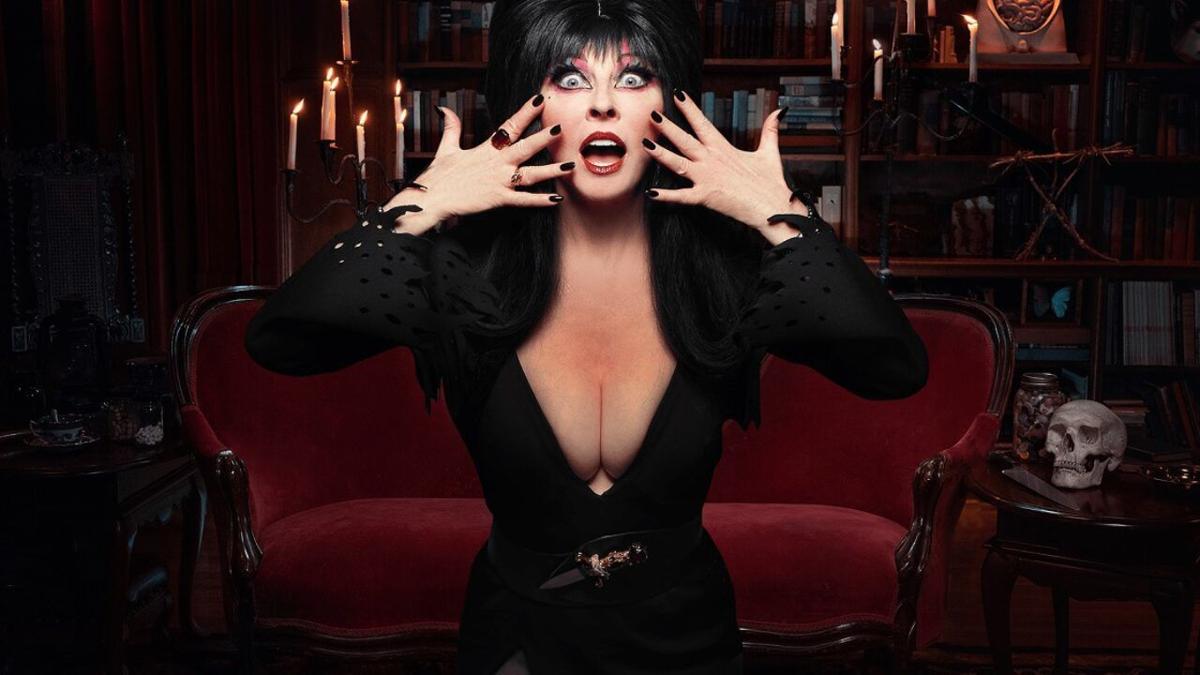 Much like the Christmas season starts earlier and earlier every year — with Christmas decorations loaded into stores while the Halloween stuff is still out — Halloween is now creeping in earlier than the month of October. Netflix kicked off its "Netflix and Chill" calendar of scary TV shows and movies on Sept. 6.
Maybe it's a smart move, given that everybody right now is talking about the South Korean horror thriller "Squid Game" and the chilling "Midnight Mass" from "Haunting of Hill House" director Mike Flanagan. People can't wait to be scared. But come on, can't we have a little time to enjoy September and our pumpkin spice lattes before getting to the spooky stuff? (Pumpkin spice lattes, of course, having been released in August.)
In any event, let's once again transform the Bingeworthy column into "Cringeworthy" and run down what the screaming — er, streaming — services have in store for Halloween. (I make that joke every year. But I make it in October, the way it's meant to be.)
Netflix: The one thing I like about this year's "Netflix and Chill" promotion is that the streaming service has brought in former late-night horror movie host Elvira, Mistress of the Dark, as its official spokesghoul. Every Sunday, Elvira will introduce a new horror movie, which reminds me of when she'd host late-night horror on Saturday nights on your local UHF channel when we were kids.
The one movie that really caught my attention was "Blood Teeth" (Oct. 20), in which an unsuspecting Uber driver realizes that the two women he's driving around the city on an all-night ride are in fact vampires. That's right, it's "Collateral" with fangs.
Shudder: Halloween is to the streaming horror movie service what Christmas is for the Hallmark Channel, and they bring the big guns out this October. Highlights include the premiere of "V/H/S 94," (Wednesday, Oct. 6) the latest in the series of anthology films built around mysterious videotapes, and "Horror Noire," (Oct. 28), an anthology of short horror films by Black filmmakers.
Shudder also has Elvira on board celebrating her 40th anniversary in horror with "A Very Scary, Very Special Special," (available now) featuring four classic horror movies, including the original "The House on Haunted Hill" and Elvira's own horror comedy "Elvira, Mistress of the Dark."
Amazon Prime: The '90s horror hit "I Know What You Did Last Summer" gets rebooted as a limited TV series (Oct. 15), as a group of teens who share a dark secret are stalked by a killer. We'll see if the killer is an evil fisherman this time around, too.
Amazon also has four new horror movies in its "Welcome to the Blumhouse" series, with "Bingo Hell" and "Black as Night" having been released last Friday and "The Manor" and "Madres" coming out this Friday, Oct. 8. I think the one I'm most interested in is "Bingo Hell," which, as the name suggests, focuses on an elderly lady investigating mysterious happenings at her local bingo hall.
Disney+: Disney combines two of its many intellectual properties with the new Halloween special "Muppets Haunted Mansion," (Friday, Oct. 8) in which Gonzo visits a dark and scary manse and finds lots of creepy creatures, both human and Muppet.
Kino Cult: One of my favorite places to discover strange genre films is those ad-supported streaming channels available for free on Roku, like Tubi and Pluto, which seem to have every weird, forgotten horror movie from the '80s and '90s available to watch.
But Kino Lorber Films raises the bar with Kino Cult, its new free streaming service which draws from the film distribution company's deep bench of cult classic films. It launched last week and includes a lot of horror, from drive-in classics to modern arthouse horror.
Share your opinion on this topic by sending a letter to the editor to tctvoice@madison.com. Include your full name, hometown and phone number. Your name and town will be published. The phone number is for verification purposes only. Please keep your letter to 250 words or less.