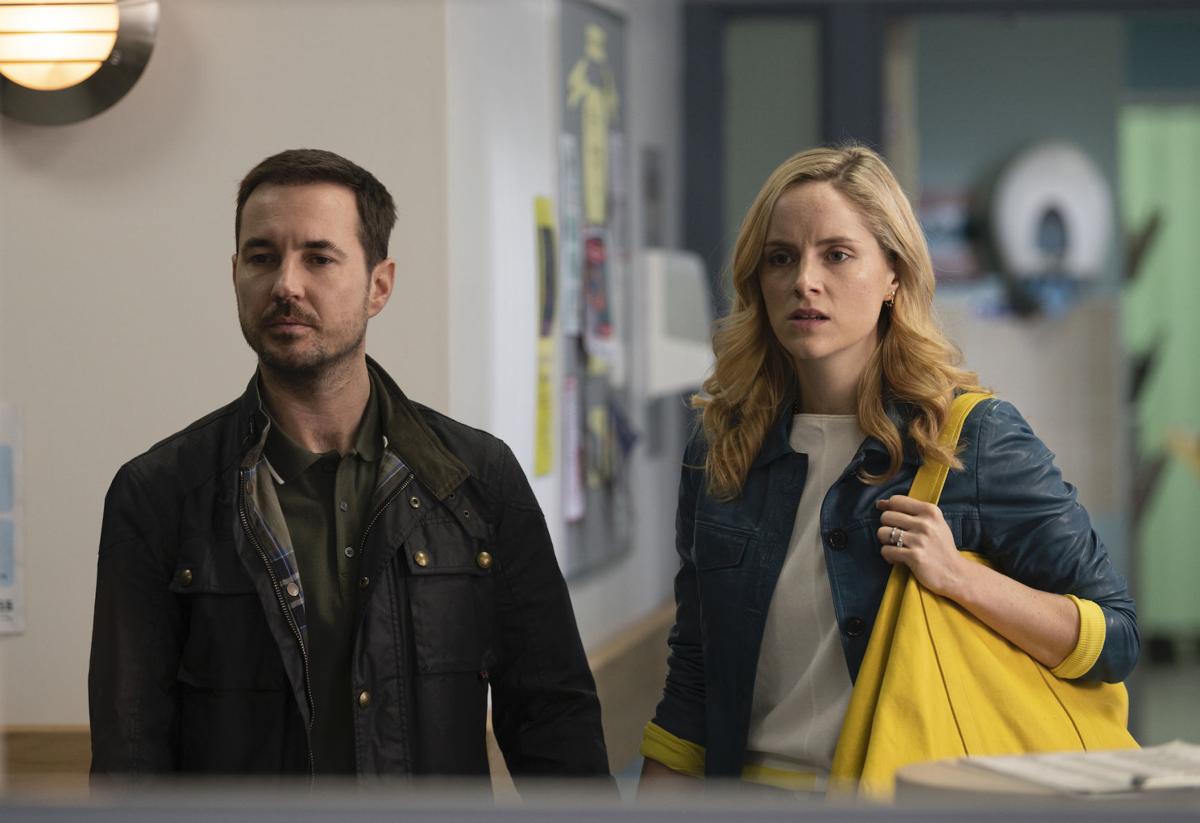 When it's inadvisable to go to most beaches this summer because of the difficulty of staying physically distant, part of the collateral damage that summer classic, the "beach read."
There's nothing like one of those fat, mass-market paperbacks, devoured in an afternoon and left, water-damaged and full of sand, on the beach house bookshelf for the next guest. It's just not the same to read that kind of juicy, disposable fiction in your own backyard.
For the next best thing, try BBC's five-part miniseries "The Nest." It premiered its first two episodes Monday on Acorn, with a new episode coming every Monday afterwards. It's not great television, and from the jump I was seriously questioning the plotting on a "would a human being actually do that?" level.
But what it does, it does enthusiastically and unapologetically. "The Nest" reminded me of that rash of '90s domestic thrillers where a nice suburban family is threatened by an outsider who comes into their home, whether it's a nanny ("The Hand That Rocks the Cradle"), a babysitter ("The Babysitter") or a plumber ("The Plumber"). (OK, I made that last one up.)
In this case, the family is Dan and Emily (Martin Compston and Sophie Rundle), a wealthy Glaswegian couple who live in a ridiculously nice house — one entire wall is floor-to-ceiling glass looking out onto a pristine lake that nobody seems to use. Dan is pretty stressed about his work as a developer, but the couple is generally happy except for one thing. They can't have children.
Emily bumps into a solution (literally) when she hits a teenage girl named Kaya (Mirren Mack) with her car one night. Kaya is only bruised, but Emily insists she go to the hospital where Dan's sister Hilary (Fiona Bell) is a nurse. Kaya reluctantly goes, and at the exact moment Hilary is treating her, Hilary has a miscarriage. She'd been a surrogate mother for Dan and Emily, who now only have one embryo left.
Kaya sees an opportunity, and offers to be the surrogate mother for their child in exchange for £50,000. The couple agrees (quickly) and soon Kaya is living in that fancy house and enjoying the good life. Just as quickly, it's clear Kaya is deeply troubled, perhaps lethally so. When a character turns up dead at the close of the first episode, Dan and Emily understand they have more than they bargained for to deal with.
At that point, "The Nest" does a 180-degree spin — maybe Kaya isn't so bad, and maybe Dan and Emily are the ones to be suspicious of? Writer Nicole Taylor ("Wild Rose") keeps throwing complications and contrivances at the viewer. It's never boring, but fairly early on the show untethers itself from actual human behavior, trying to keep us watching at all costs.
That worked in Britain, where "The Nest" has been the BBC's most-watched new drama so far of 2020. Honestly, I felt kind of jerked around while watching it. And I didn't even get a tan.
Also on streaming: For those who don't have cable TV and experienced the 10-part ESPN Michael Jordan documentary "The Last Dance" exclusively through memes and GIFs, the full miniseries arrives on Netflix this Sunday.
If "Anthony Bourdain: No Reservations" met "Before Sunrise," the result might be "Foodie Love," a series from Spanish director Isabel Coixet ("My Life Without Me") that premieres Monday on HBO Max. Two people meet on a dating app for foodies and embark on a relationship/gastronomic odyssey. Expect lots of romance mixed with mouth-watering B-roll.
Stay tuned in
Get the latest information on hit TV shows and more with our weekly newsletter!