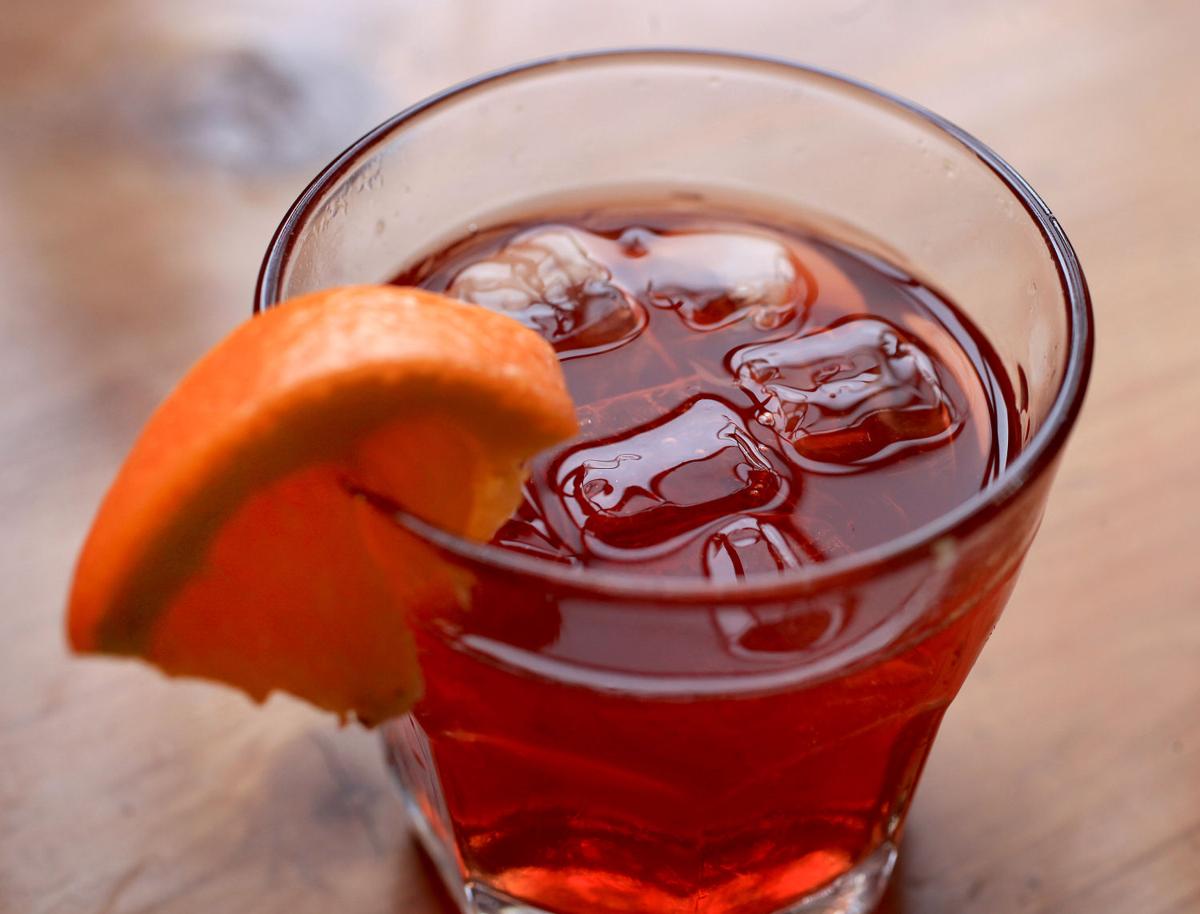 It's going to be a while (about a year), but Madison whiskey enthusiasts should prepare for a deluge of locally-made craft whiskeys to hit the market. 
So far, One Barrel Brewing Company, MobCraft Beer, Wisconsin Brewing Company and the Great Dane Brewing Company have signed on, but Old Sugar owner Nathan Greenawalt says he's talked with "pretty much all" of the local craft brewers, so the line of whiskeys could be pretty expansive.
"We've actually been talking with the Great Dane for a long time about doing a whiskey with them," Greenawalt said. "At The Dilly Dally (Karben4 Beer Festival) event this last summer, we hit on the idea of doing a series of whiskeys with the different breweries in town. They were all there, and we started pitching the idea to them, and they were all really into it."
The whiskeys will have a "continuity of style," Greenawalt said, but they'll all be unique. "We don't want them to be all bourbon or rye."
The Great Dane collaboration whiskey (a bourbon) is already aging at Old Sugar. It was brewed at Great Dane and distilled at Old Sugar, which will keep tabs on it until it's ready for a release party. That'll be about a year from now.  
The other collaborations are still in logistical stages.
MobCraft Beer will be producing a smoked whiskey with Old Sugar, according to MobCraft CEO Henry Schwartz.
A smoked whiskey is similar to a scotch.
"I've been wanting to do this forever," Schwartz said. He said MobCraft is planning to use the barrels to brew a beer, after the whiskey has aged in them.
Schwartz said it's pretty fun to be involved with the "other half" of the process of creating a barrel-aged beer.
Aside from the Great Dane's bourbon and MobCraft's smoked whiskey, Greenawalt says he's hoping to get a rye on the list, and to convince one of the breweries to commit to a wild rice whiskey.
"I just think that'd be a really fun one to do," he said. "It's a little bit more difficult for the brewers because the rice is a little different to work with."
Collaboration isn't a new concept for many craft breweries in the area. They work together on the "Common Thread" beer for Madison Craft Beer Week and are a generally tight knit, friendly community. Collaboration with a distillery, however, isn't as common (though it does happen – Great Lakes Distillery in Milwaukee has worked with Lakefront Brewery for their Pumpkin Seasonal Spirit).
"I've known most of these brewers for a long time, it's just been really fun getting to know them a little bit better," Greenawalt said.
He pointed out that the collaboration will be fully co-branded, with each brewery's name displayed on the final product.
"We want this to be more of a co-branded product, where we're really giving them credit for their part in it," he said. "The mashing in is a huge part of what makes the spirit what it is in the end."
Greenawalt said he hopes the whiskies will be available for purchase in a variety pack in just under two years, with labels showing the names of many in Madison's brewing community, all side by side.
"It'll just be cool to see it on the shelf," he said.