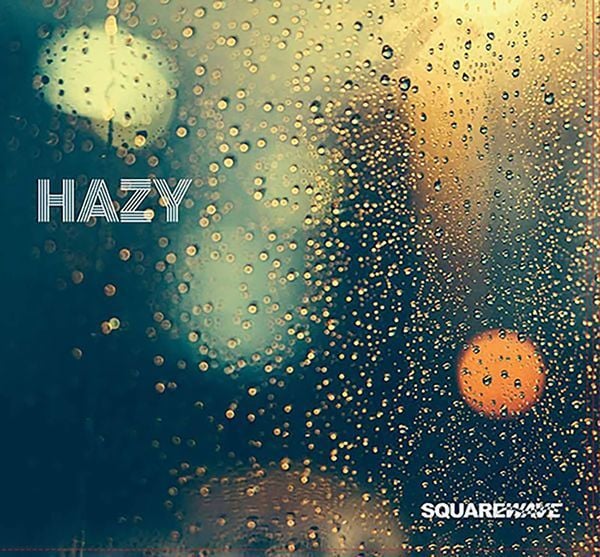 At Two Lakes Supper Club in Wautoma, customers enjoy plates of shrimp scampi ravioli, prime rib or the restaurant's famous drunken chicken, or enjoy a Brandy Alexander or a Pink Squirrel in the lounge.
They probably have no idea that the proprietor of the club is also the leader of a band that Garbage's Butch Vig calls "one of the best bands in rock that not enough people know about but need to hear."
Jeff Jagielo, whose family has owned Two Lakes since 1949, is also the head of Squarewave, a Wisconsin ambient-rock band (think Pink Floyd or Radiohead) whose latest album, "Hazy," came out this fall on Madison's Artisanal Records. 
"I kind of live up here in an insulated environment," Jagielo said in an interview from Wautoma, where he was closing up the restaurant for the season. "Nobody up here even knows I play music, pretty much. It's a weird duality I live in."
Jagielo has had a 30-year partnership with Squarewave co-writer Patrick Connaughty, dating back to their work together in the legendary Madison band Ivory Library. Their debut was produced by Vig at Smart Studios, where Jagielo worked for a time as a studio engineer. They launched Squarewave with the album "Throwing Stones" in 2009, followed by "A Tighter Knot" in 2016 and now "Hazy."
The long-term collaboration is even more impressive considering that Jagielo and Connaughty haven't lived in the same city in years and now, with Connaughty recently moving to Kansas City, no longer live in the same state.
"Both of us are pretty quiet individuals," Jagielo said. "We don't communicate a lot, and we don't have any set rules or boundaries, especially now when separated by distance. We will send each other files and we both kind of work on the files and send it back and get feedback from each other. I'm always open for his criticism, and he's open to mine and we seem to work really well. Ego isn't an issue at all."
The current lineup of Squarewave also includes former Modern Mod members Brendan Manley on drums and Alivia Kleinfeldt on bass. A new addition on "Hazy" is longtime Madison musician and Reptile Palace Orchestra founder Biff Blumfumgagnge, who before the pandemic, was touring the world as a guitar tech for King Crimson guitarist Robert Fripp.
"I think for the first time I've found musicians who are all on the same page," Jagielo said. "We all like what we're doing, and it helps a lot to have everybody be in tune with the vibe you want to create."
Blumfumgagnge's aching violin adds extra texture to the already dense arrangements of sounds on "Hazy" songs like "When I Sleep."
"He's such a monster player," Jagielo said. "He's very tasteful, and again we don't have to communicate much. He knows when to come and what parts to add. It's always inspiring for us."
The "Hazy" recording sessions were so fruitful that Jagielo has six unreleased songs that will likely form the basis for the next Squarewave album. While quarantine hasn't stopped the band from recording music, Jagielo said he looks forward to the day when the band can finally perform these songs live in front of an audience.
"I've never been a fan of just trying to recreate the sound on the album," he said. "I always like to try to bring something different to it. I think we're definitely more intense live, and there's a bigger sound."