She'll be home for Christmas.
Well, a couple of weeks before Christmas. And not quite home. While Anna Vogelzang lived in Madison for eight years, she left Madison for Los Angeles several years ago, and in September, she moved to Chicago.
But the singer-songwriter still feels the tug of Madison, perhaps never more so than when she organizes Wintersong, an annual holiday concert where talented musician friends play together to raise money for Second Harvest Food Bank.
This year's Wintersong takes place at 8 p.m. Saturday, Dec. 7, at the Barrymore Theatre, 2090 Atwood Ave. Tickets are $18 in advance, $20 at the door, or $18 at the door with the donation of a non-perishable food item. The eclectic list of local performers includes Vogelzang, Seasaw, Josh Harty, Asumaya and Simon Balto, playing holiday favorites on their own and in collaboration with each other.
"It feels like a big family reunion," Vogelzang said in an interview recently, while on a short tour of the northeast that would bring her to her hometown of Boston in time for Thanksgiving. "There's no other time really as a musician where collaboration is ever the name of the game. Here, collaboration is the point, lifting each other up. The mood is very sweet."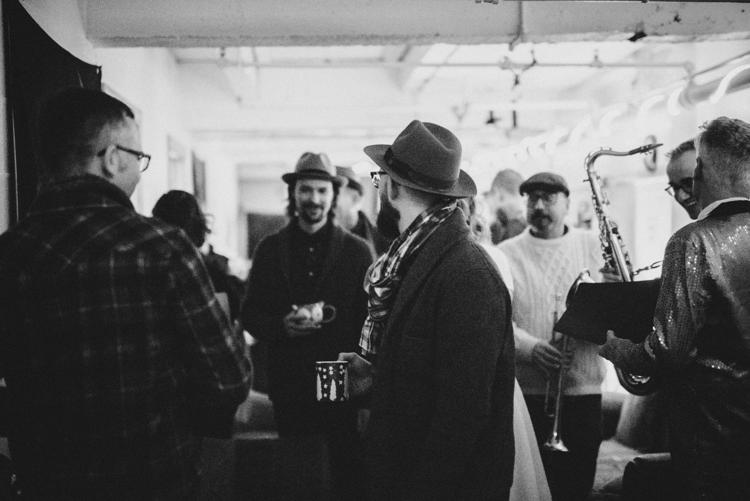 Wintersong started modestly in 2012 at Gates of Heaven Synagogue for local musicians to play holiday songs and raise money for Second Harvest. They took donations at the door, and the musicians played without amps.
"That year, there wasn't really a plan," Vogelzang said. "Everybody did three songs and at the end we all did a song together. The most I did was say, 'This is the order the bands are going to be in.'"
As Wintersong got bigger, jumping to the Majestic Theatre in 2013 and then the Barrymore Theatre in 2015, that meant more work for everyone, especially Vogelzang. But it's always worth it, she said, especially for the chance for musicians used to playing clubs to play such a large theater.
"That doesn't happen to almost any of us on that bill," she said. "Where can I go in the United States and play for 700 people? There's a different energy when you're in a full Barrymore."
When she moved to Los Angeles, it seemed like the end of the annual event. But while Wintersong took 2017 off because of the birth of Vogelzang's son, the musicians wanted to keep it going, and Second Harvest offered help with marketing and promotion. Now, with the workload spread out over a bunch of people, the show is still doable even though Vogelzang lives out of town. She'll arrive a few days before the show for a flurry of rehearsals and other last-minute planning.
"It is definitely harder, but now we're more in the groove of what it's like to do it without me living there," she said.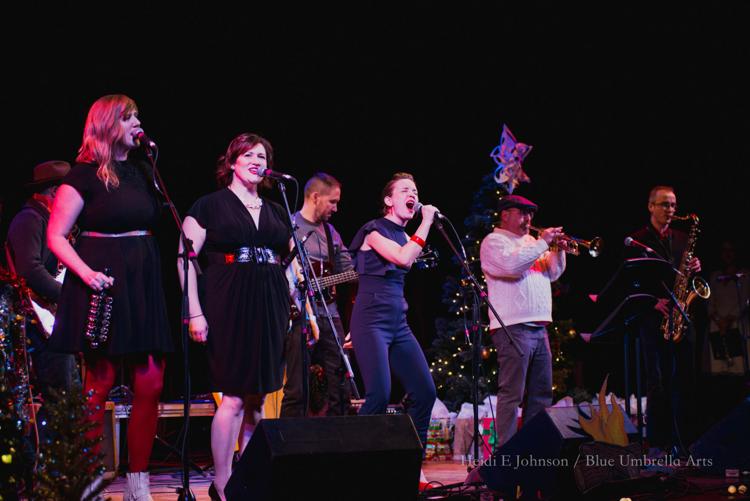 An added challenge this year is that Wintersong is adding even more collaborations, a favorite of audiences, into the mix. Vogelzang has played matchmaker, pairing up artists to perform songs together as well as on their own. It's a logistical challenge, but Vogelzang said there's something about singing with friends that gives her the "holiday fuzzies."
"It's just a really perfect storm of sweetness," she said of Wintersong. "There's times to be goofy, there's times to be somber. There's an arc to the show that I'm pretty proud of. There's a lot of different facets of holiday music represented. It's not just pop tunes or hymns."
Building and sustaining a community of musicians has always been important to Vogelzang. After she moved to Los Angeles, she started a group for songwriters to get together and share what they've been working on. Now that she's in Chicago, she's seeing shows and getting a feel for the local scene.
Being closer to Madison will hopefully mean more shows in town for Vogelzang. She was thrilled at the crowd that turned out in October at The Winnebago for the album release party for her new album, the independently released "Beacon."
Recorded in Los Angeles, the album feels different for Vogelzang — she's even had listeners say that her voice sounds different on "Beacon."
"Vogelzang's voice is an ethereal, lucid thing, filling her seventh album with the kind of storytelling ability passed down through decades of folk tradition," Atwood Magazine wrote. "It walks the delicate line between the modern and the nostalgic."
The album's themes reflect Vogelzang finding happiness with her husband and 2-year-old son after spending years touring the country relentlessly as a musician. She wouldn't trade that time for anything, but now tours "smarter," in short bursts, focusing on towns and regions that have been good to her in the past.
"I know America," she said. "I feel really lucky to have had that time. But I'm opening the next chapter of my life. I like being at home and playing with my kid and putting up my Christmas tree."
Whatever city she puts that tree up in, and no matter how much work goes into Wintersong, she'll make sure come back to Madison to play with her friends.
"It always feels worth it at the end of the night," she said.