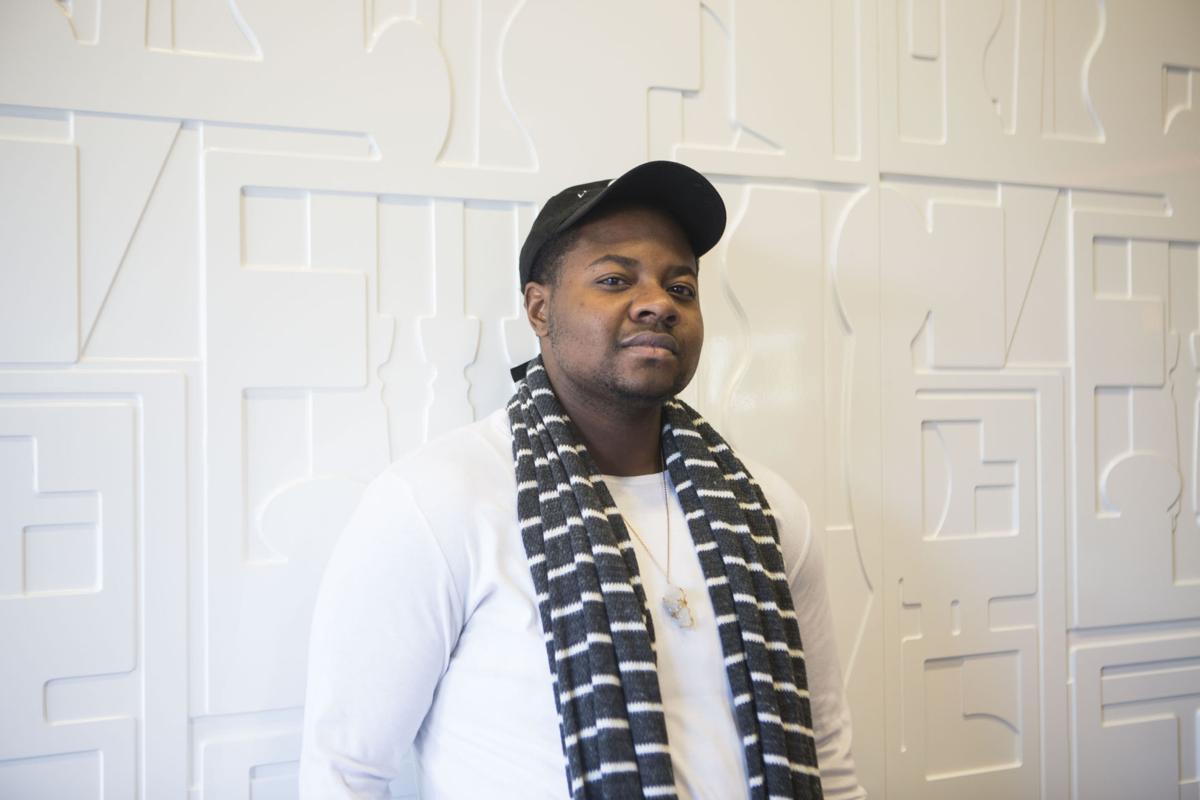 Each in their own way, Joey Bee, Sarah Akawa and Ja'Mel Ware realized that Madison's nightlife was missing something.
For Bee, it was after a club manager told her he didn't want any hip-hop in his venue because it would attract "ghetto" and "unsavory" types to the establishment.
For Akawa, it was after she went to clubs that were overwhelmingly male-dominated, leaving her with the feeling like they weren't for her.
For Ware, it was seeing his black friends and associates leave Madison because it "didn't feel like home."
Ware, Bee and Akawa all decided to do something about it. Today, they're among a group of independent entertainers in Madison that strive to provide party and dance spaces for people who may currently feel excluded or unsafe with the city's nightlife offerings — whether they be queer, nonwhite, sober, or with disabilities.
"I wanted to throw a party that I wasn't seeing," said Bee. "I wanted to go to a party that I couldn't find."
Bee learned to DJ specifically to be able to throw that party. Under the moniker DJ Boyfrrriend, she began hosting what became a series of events for a queer audience at the Dragonfly Lounge on East Washington Avenue in 2012. They were called "Loose Cannon" — a name inspired by what the anti-hip-hop venue manager allegedly called her after she questioned his policy. She implemented details that she knew were missing in other spaces, things like having gender-neutral bathrooms for trans people, or those who were otherwise not comfortable using a men's or women's facility.
Around 2014, Akawa began hosting "She Said" parties at Plan B — events that she explicitly branded as being by and for women, trans and queer women in particular. The parties routinely featured the hip-hop artist Tina SHE, along with women in the DJ booth and women behind the bar.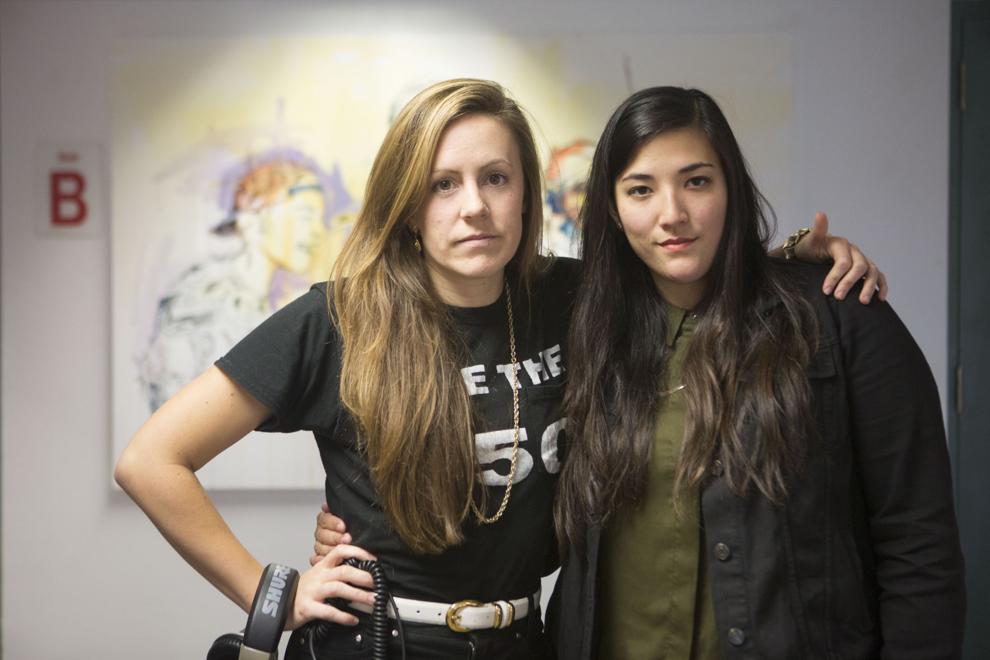 Akawa said that flipping the norm and featuring all women on staff made a huge difference.
"I don't want to go to a club where the majority of the staff is primarily white dudes," she said. "Especially when you're trying to have a lesbian night, or a woman's night."
Akawa and Bee eventually met, and the two began collaborating on a new experiment: Queer Pressure, a series of underground pop-up dance parties geared toward queer people.
The parties, which have been held in locations ranging from train cars to the Majestic Theatre, quickly became popular. Bee says it's clear that there's been a demand for spaces that take simple measures to be inclusive — from providing "sober party spaces" for non-drinkers, to ensuring there's a ramp for wheelchair accessibility.
"I think the things I'm doing are things people have wanted and that we're hungry for," said Bee.
Ware, for his part, began to push for a change by founding Intellectual Ratchet, a party-organizing business focusing on what Ware calls "urban culture" -- the kind of entertainment he said that he and others like him would see while growing up in metros like Detroit or Philadelphia.
Today, Intellectual Ratchet parties range from hip-hop shows, like the upcoming DJ battle the group is hosting at the Memorial Union, to gallery nights, like a recent gala at the Madison Museum of Modern Art.
Ware says that creating entertainment spaces that aren't white-dominated can help make Madison feel more livable for people of color.
"We want students to stay after they graduate," said Ware. "We want young professionals who are here to finally find a home."
For many independent entertainers like Bee, Akawa, and Ware, at the center of what they do is the premise of the "safe space." The idea of facilitating a safe space is a somewhat controversial one: Critics have derided it, sometimes in headline-making fashion, characterizing it as an philosophy that coddles young people who are oversensitive or not open to different ways of thinking.
However, advocates celebrate safe spaces as a vital thing for marginalized people who lack spaces to express themselves, or who have suffered abuse because of who they are.
Carlos Gacharna, an arts organizer for 100state, is an advocate of the safe space. He has long thrown parties and events at the co-working group's downtown headquarters that routinely feature artists of color, or artists who identify as queer. He said that it's always been a mission of his to make the space "democratic" and "accessible."
For him, at the crux of turning a party into a safe space is a feeling of belonging.
"It's making sure that people have a really good time and feel welcome," he said.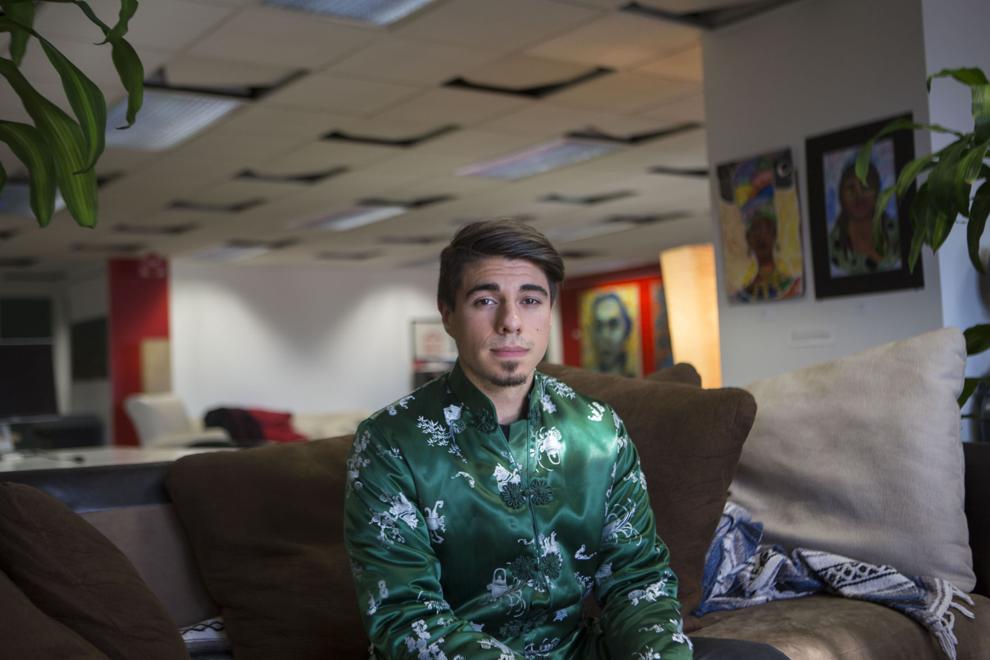 Lauren Franchi, also known as DJ Lolo, is another Madison record-spinner known for catering to marginalized communities. She said that for her, a safe space not only means explicitly validating and celebrating a person's identity -- it also means literally being safe.
"As a DJ, I have a unique view of the dance floor and I've witnessed and experienced harassment, both as a patron and as a queer woman that also happens to DJ," she said.
There are other steps entertainers take to define their spaces are welcoming to all. Said Ware, it's important for people of color to see others who look like them at a dance or party, along with a diverse population of people from other backgrounds.
"It's about having events that are driven by people," he said. "Anyone can have hip hop events, but it's going to be a difference based on who comes."
Bee and Akawa place a premium on having their spaces be queer in a political sense. To them, "queer" means to value transgressive politics that challenge inequity and emphasize the experiences of marginalized groups.
That political consciousness in a partying context manifests in different ways. Bee, as a DJ, draws attention to particular lyrics in her mixes — she's fond of looping a Missy Elliot verse about menstruation, for example.
Akawa said that as an event planner, she makes sure to take class into account. Payment to get into a Queer Pressure party is always on a sliding scale. Plus, said Akawa, she's very mindful of where they hold the parties in the first place. Fancy and upscale does not match the group's capitalism-critical outlook.
"We wouldn't go throw a party at Rare Steakhouse," said Akawa.
Akawa said that she worries that identity-focused events in Madison: She doesn't want people to hop onto the "queer party" bandwagon by throwing a "watered-down" affair that doesn't make an effort to build a queer-friendly environment.
"If people see, 'Oh the queer thing is popping right now, I want to capitalize on that' — that's not where you should start,"said Akawa.
Akawa is currently working to keep her mindful, "intentional" approach to party-planning in the mix through collaborating with Gacharna on another event series focused on identity in Madison. SWAY, like Intellectual Ratchet, will strive to address a "lack of night life spaces made with people of color in mind" around Madison.
Gacharna described SWAY as "a platform for artists of color, queer artists, to be able to congregate with our respective communities."
The first SWAY event happened just last weekend at Mezze, a relatively new cocktail bar in downtown Madison. Noted Akawa, its lineup featured women of color exclusively.
"It's ... flipping nightlife right on its head," said Akawa.
Correction: Intellectual Ratchet is not hosting a rap Battle at the Memorial Union this December, as this article originally stated. It will actually be a DJ battle.