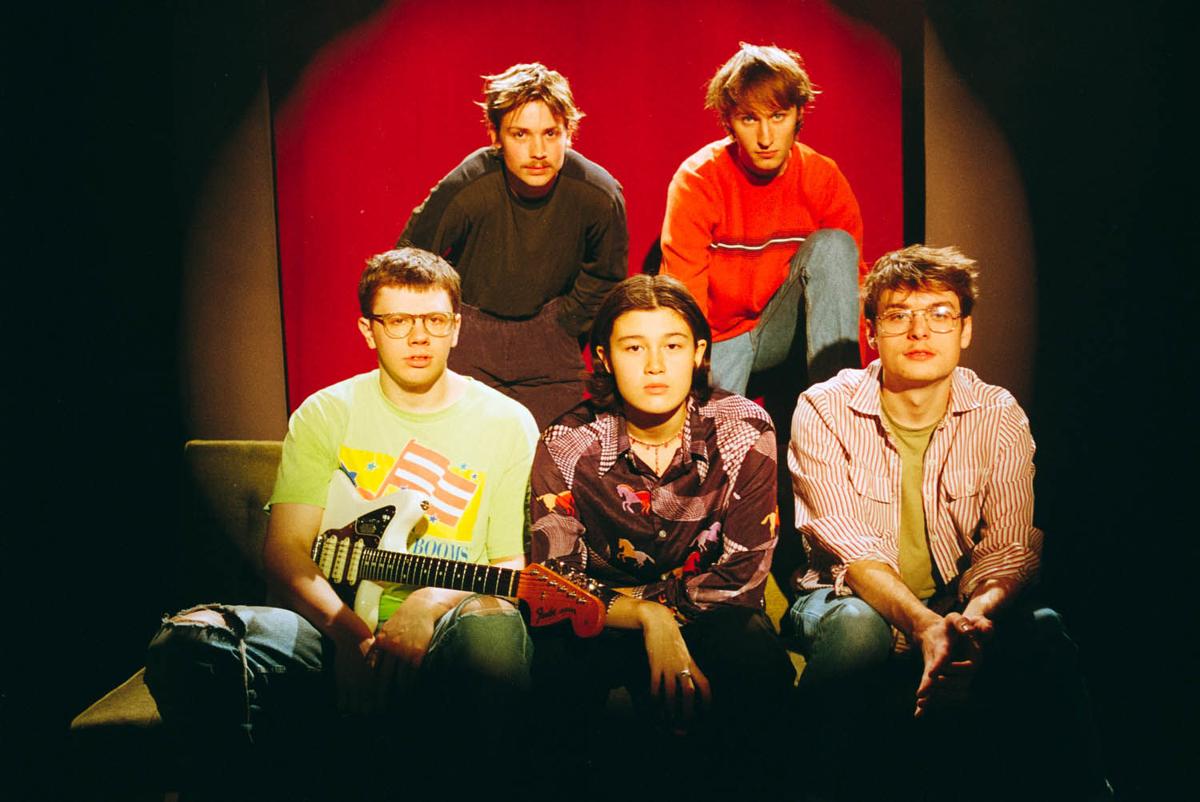 When Madison-based band Disq released their debut album "Collector" earlier this year on national label Saddle Creek, it provided a glimpse pre-COVID-19 into what it's like transitioning into one's 20s, expressed through an ever-weaving tapestry of power pop, post-punk, psych-folk and rock.
"We're all in a big transitional time right now," said singer/songwriter and guitarist Isaac DeBroux-Slone earlier this year. "I think the songs kind of reflect that confusion and state of disarray that a lot of people our age feel like they're in right now."
For example, "Daily Routine" is a tongue-in-cheek look at daily life. For DeBroux-Slone, writing songs provides an "emotional outlet" to express himself.
"Sometimes I write about things that aren't super personal to me, or emotionally connected, but it's definitely a major coping mechanism," DeBroux-Slone said. "It was the kind of thing where I was feeling all these things, and I figured writing them into this tongue-in-cheek song would be able to make me be able to laugh at myself a little more, and make light of my problems, not in a negative way."
The band's song "Gentle," is a serious look at mental health.
"People just need to get more comfortable addressing these kind of issues, ourselves included. If you can say it to a crowd of random people within your song, it makes things a little better for you," DeBroux-Slone said. "It might make things a little easier for somebody to relate to you that's listening."
The quintet compiled songs for the album by scouring each member's demos that had piled up over the last few years.
"We had a whiteboard before we went to California to finish the album, and we had all the songs that we had in the running to put on there," said DeBroux-Slone.
They recorded the album with the help of Rob Schnapf, who is best known for his work with artists such as Elliott Smith, Beck and Kurt Vile. The album's title is a reference to album track "Trash." They almost called the album "Trash Collector" but decided to shorten it.
"We thought that it works pretty well because it's kind of a collection of songs that we've all written over the years," DeBroux-Slone said. "The songs definitely all have very different feelings to them, so I think it's kind of like a collage of different moments in our lives."
Similarly, the album is a sonic sampling of the band's many influences, jumping between several different styles.
"I think we really just want to do what excites us," DeBroux-Slone said. "We want to please people that are listening to our music and all that, but number one, we definitely just want to make music that's fulfilling and exciting for us, and we don't really want to stay confined to the bounds of one genre. I think we just want to keep on going with the exciting ideas if we can."
"It's cool to be able to mash together things that you might not conventionally think would go together, but there's no real reason why they shouldn't," he added. "You can get some really cool things happening when you do that."
Disq is the culmination of a lifelong friendship between DeBroux-Slone and bassist/singer Raina Bock. They first met when they were four years old and living only a block from each other. When they were in middle school, DeBroux-Slone found out that Bock played bass.
"She was one of the only people I knew my age that was serious about playing music," he said. "It wasn't like we were really putting any expectation on it all. We both wanted to be in a band. I think we were the only people that we knew that were really motivated to do that at that point."
They started performing as a duo around 2014, and chose the name Disq after seeing a French poster of a guy with a record as his head on Bock's wall. They later expanded to a five-piece band. While they've handled most of the songwriting duties thus far, members Shannon Connor and Logan Severson have made their own contributions.
"It was all about mostly being able to have either three guitars or two people playing guitar, and one person playing a keyboard, just so we can get a really big, full sound," said DeBroux-Slone. "It's easy to have things get cluttered when you have so many people playing."
He's thankful for having a time capsule of this time in their lives.
"It's cool to think about just what we were doing one year ago, and another year before that," said DeBroux-Slone. "There's least one song that's probably three or four years old, so it's funny that we worked on that before we knew any of this was going to be happening."
Stay up-to-date on what's happening
Receive the latest in local entertainment news in your inbox weekly!