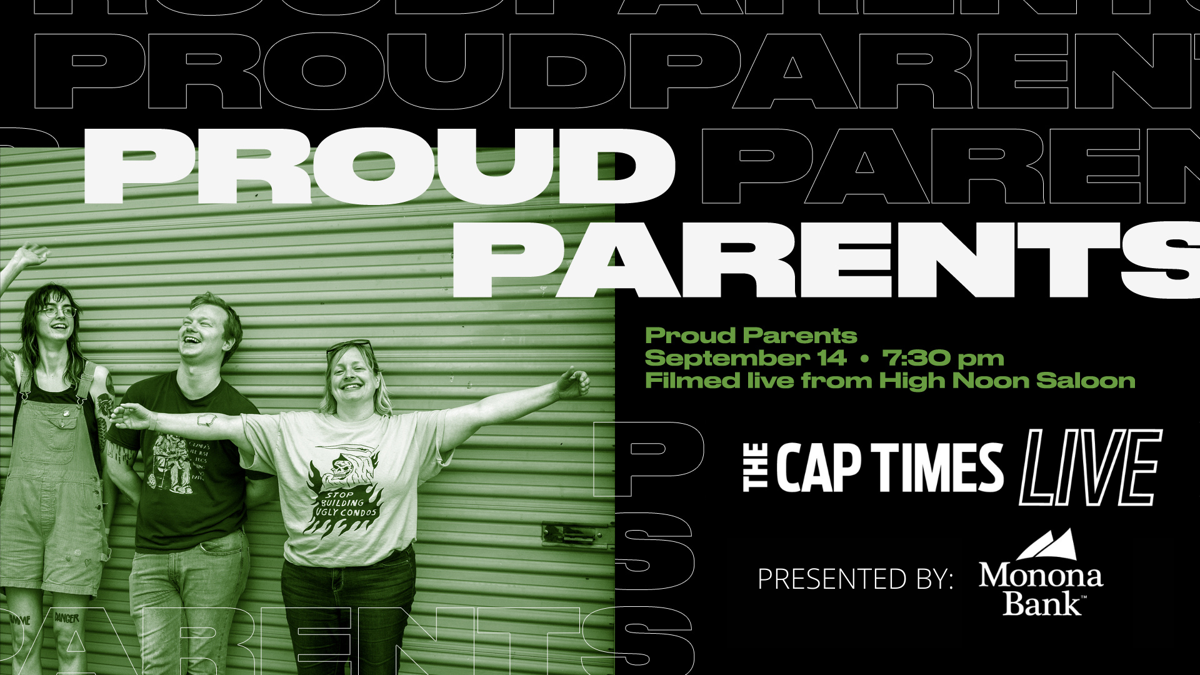 Our third Cap Times Live concert features Madison-based power pop band Proud Parents. We will livestream the performance from the High Noon Saloon on Tuesday, Sept. 14 at 7:30 p.m. Register for the Zoom to watch, or watch live on the Cap Times Facebook page.
The performance will be part of Cap Times Idea Fest, which begins the day before, but an Idea Fest ticket won't be needed to see the Proud Parents concert. Visit captimesideafest.com for the latest information on the festival schedule and speakers.
Everyone who registers for the Proud Parents concert on Zoom will be entered to win a pair of in-person spots. Winners will be notified via email. We will be following High Noon Saloon's health and safety protocols requiring all guests to provide printed proof of a negative COVID-19 test within 72 hours or full vaccination for entry. Find more information here.
Starting in Madison as the musical culmination of a decade of friendship and playing in punk bands, C Nelson-Lifson (they/them) and Tyler Fassnacht (he/him) began writing the first of Proud Parents' jangly, garage-infused pop tunes in C's living room in 2014. Shortly thereafter, Heather Sawyer (she/her) joined on drums and vocals, turning the songwriting duo into a trio, and they quickly garnered a devout following both locally and regionally as a live power-pop force to be reckoned with.
Now in 2021, after two albums — 2015's "Sharon is Karen" (Rare Plant) and 2018's "Proud Parents" (Dirtnap Records) — and years of national DIY touring, the band has released their latest full length: "At Home With…"
Cap Times Live was launched in May to help musicians, who are among those whose livelihoods have been hit hardest by the pandemic. We see this series as a way to introduce local musicians to new fans and to give them a platform during a time when in-person performances are still limited.
Thanks to our sponsors, Monona Bank, Goodman's Jewelers and Lake Louie Brewing, we are not only able to pay the artists to play, but we can also highlight ways Madison can support them via virtual tip jars and other platforms. If you would like to sponsor this series to see it continue and support local musicians, please email cdequaine@madison.com.