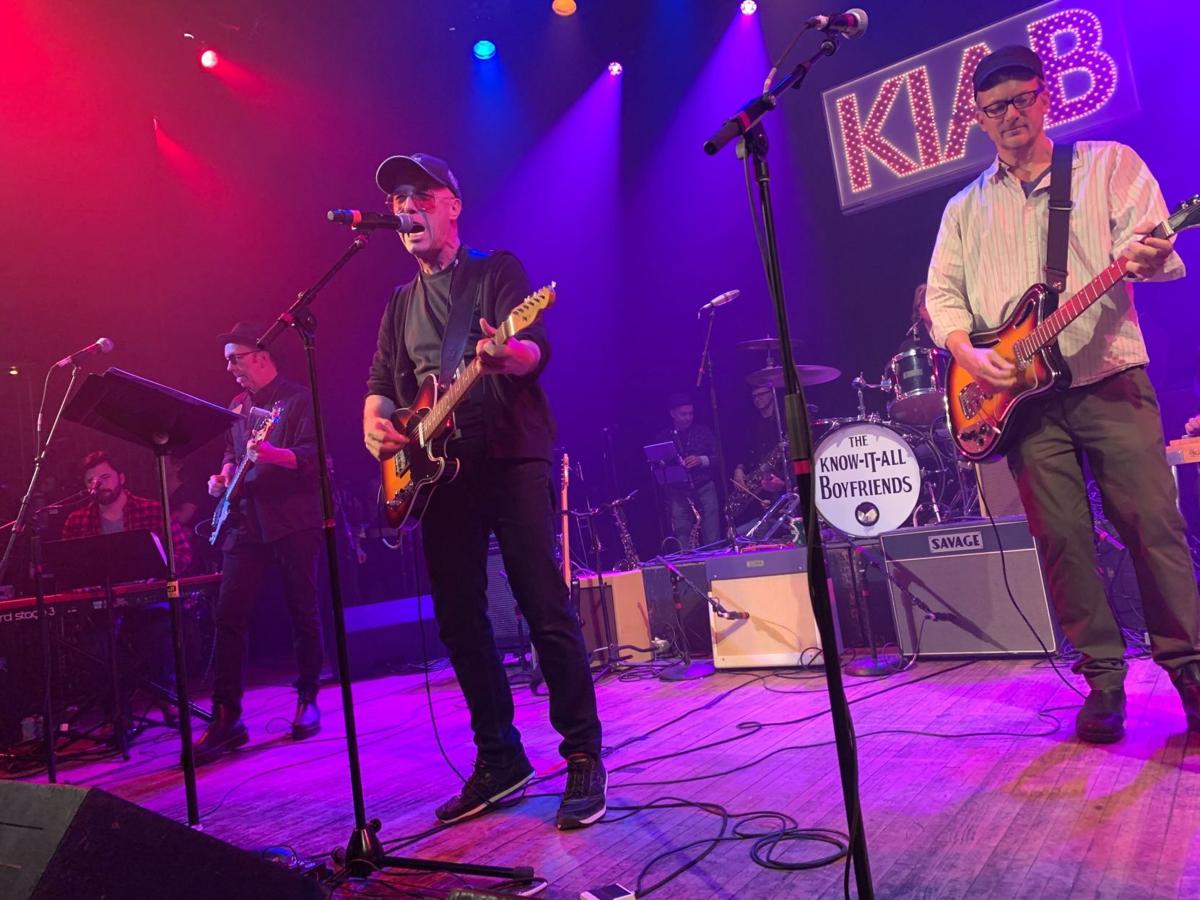 The Gomoll family's story could have ended in tragedy.
Without question, it's been shaped by it. Joey Gomoll was the third child Michael and Nory had adopted from Guatemala. Within months of his arrival at their Sun Prairie home, he started having seizures — eventually diagnosed as a rare form of epilepsy called Dravet syndrome. He loved music, and people. And he died just a few weeks shy of his fifth birthday, in March 2010.
That was when Michael Gomoll started contacting musicians he loved, asking for their help to raise money to fund research, treatment and respite care for individuals and families affected by seizure disorders. Those requests turned into a few CDs featuring songs donated by artists including Neko Case, Slaid Cleaves, Rosanne Cash and Robbie Fulks. By 2019, the Joey's Song benefit concert sold out the Barrymore Theatre, raising about $75,000 for the Joseph Gomoll Foundation, which has donated more than $100,000 in cash and goods to organizations including Citizens United in Research for Epilepsy, Gio's Garden and the Epilepsy Foundation of America.
"(Michael's) story was the kind of story that could have been heartbreaking, but he made it inspiring," said alt-country musician and Old 97's frontman Rhett Miller in an interview. "And that's the kind of alchemy that makes the world such a better place, when you take tragedy and turn it into something positive."
This year's Joey Song concert was slated for a larger venue — The Sylvee — with some pretty big names (including Against Me! founder Laura Jane Grace and Silversun Pickups frontman Brian Aubert) on board early in the booking process. Then the coronavirus pandemic hit, and concerts became one of the riskiest activities for COVID-19 spread.
The bad news for Joey's Song: the show would have to go online. The good news: the show will go on, online — with more marquee-name musicians than would have been possible for an in-person event, and potentially a larger audience donating to the foundation and other organizations benefiting those affected by seizure disorders.
"This year is a lot different because of COVID, but … we actually have the potential to get a wider audience," said Garbage drummer and Grammy-winning producer (and Viroqua native) Butch Vig in an interview. "This can reach anyone on the planet who wants to tune in and check it out, and we're hoping that happens, and we find, really, a much bigger audience."
This year's lineup includes Miller, Grace, Aubert, folk singer Jewel, Drive-By Truckers co-founder Patterson Hood, Fountains of Wayne founding member Chris Collingwood, Del Amitri founding member Justin Currie, Appleton native Cory Chisel — and the Joey's Song house band, The Know-It-All Boyfriends (featuring Garbage's Vig and Duke Erikson, singer-songwriter Freedy Johnston and Madison musician Jay Moran). 
The show will stream online at 7 p.m. on Wednesday, with tickets available by way of donation on the Joey's Song website or texting "JOEYSSONG" to 44-321. The show will be streamed on Facebook Live by more than a dozen Epilepsy Foundation locations, along with the Dravet Syndrome Foundation and the Angelman Syndrome Foundation. Those organizations will keep every penny they raise from the show, Gomoll said.
"It's not a super slick show, but it's honest and real, and everybody really poured their guts into the performances — and I think as you watch the show unfold, you're going to see a lot of surprises, a lot of great moments, and it's exciting," Vig said. "If you go to a concert, you're in a room, that connection is one of the best things that can happen between a performer and its audience, but this is a different way of connecting and I think it's gonna be a really special show."
This "new normal," Currie said, seems like it will last for quite a while — "so I'm grateful to actually sing a couple songs to an audience, 'cause you miss that communication after a while."
Miller, who recently performed his 100th virtual show since the pandemic solidified its presence in the U.S. in March, thinks a lot about the power — and limitations — of performing online. 
As an artist, it's a challenge — you're playing into a camera, not knowing who (if anyone) is watching on the other side. You know there are fans who need to hear music as much as you need to play it, but you can't see them. You can only trust that they'll be there, that they need it as much as you do. 
"It's easy to miss that connection because it's so ephemeral, diaphanous — almost imaginary," Miller said.
The whole pandemic, Miller said, for him, has been a series of searching for silver linings — "and one of the silver linings is being able to do this."
Gomoll has learned some things about silver linings over the last decade, too.
"What I tell people is, I'm convinced that when we read the press release that some smart lady in a white lab coat has found an effective treatment for Dravet (syndrome), I will tell myself that we bought that test tube — that somehow $25 that we raised went to that test tube and Bunsen burner," Gomoll told me last year. "The answer to every problem isn't to throw money at it, but when you're fighting a disease that takes lives, you can't throw enough money at it."
And that's the spirit that keeps artists like Miller, who first performed at a Joey's Song benefit in 2013, coming back to this effort,
"I just really was so moved by his story of his response to the death of his son, and turning it into something that was going to make the world a better place — and using music to do it, which is something I have always believed in," Miller said. "For me, music was such a lifesaver when I was in my bleakest, darkest teenage years and wanted to die — music came along and led me out of the darkness, personally. To see someone wield it as a sword against the darkness is just such a beautiful thing."
Jessie Opoien is opinion editor of The Capital Times. jopoien@madison.com and @jessieopie.
Share your opinion on this topic by sending a letter to the editor to tctvoice@madison.com. Include your full name, hometown and phone number. Your name and town will be published. The phone number is for verification purposes only. Please keep your letter to 250 words or less.
Stay up-to-date on what's happening
Receive the latest in local entertainment news in your inbox weekly!