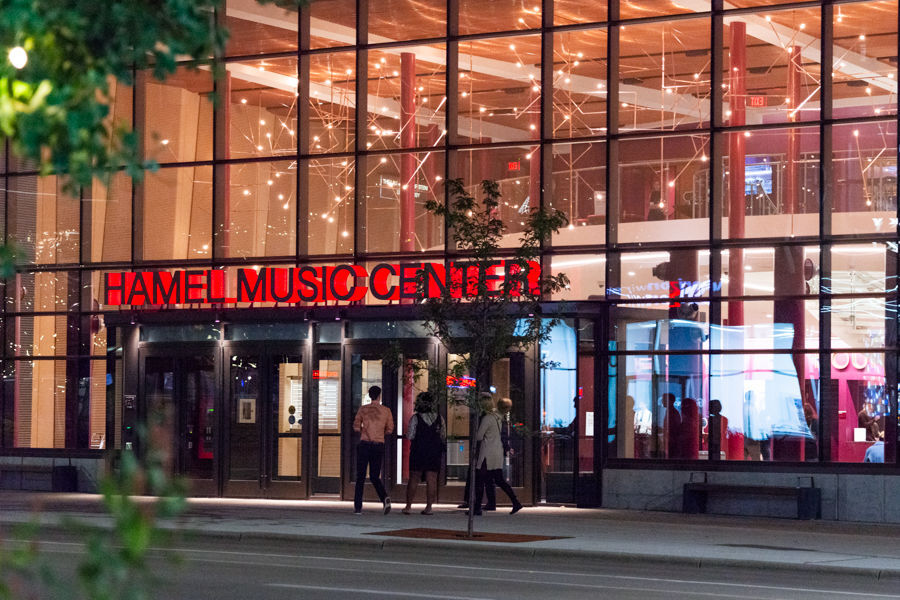 After nearly three years of anticipation and extensive construction, students, donors and faculty at the University of Wisconsin-Madison gathered Friday evening to celebrate the Hamel Music Center, a state-of-the-art facility that promises improved performance and recital venues for the Mead Witter School of Music.
At a ribbon cutting ceremony at the new building, located on 740 University Ave, University Chancellor Rebecca Blank said the facility is "particularly important at a time when music and the arts are sometimes viewed as less than a priority than the sciences."
"UW-Madison has always understood the value of music education," Blank said. "This new building is going to be a powerful reminder of our dedication to inviting the community to share what we create here."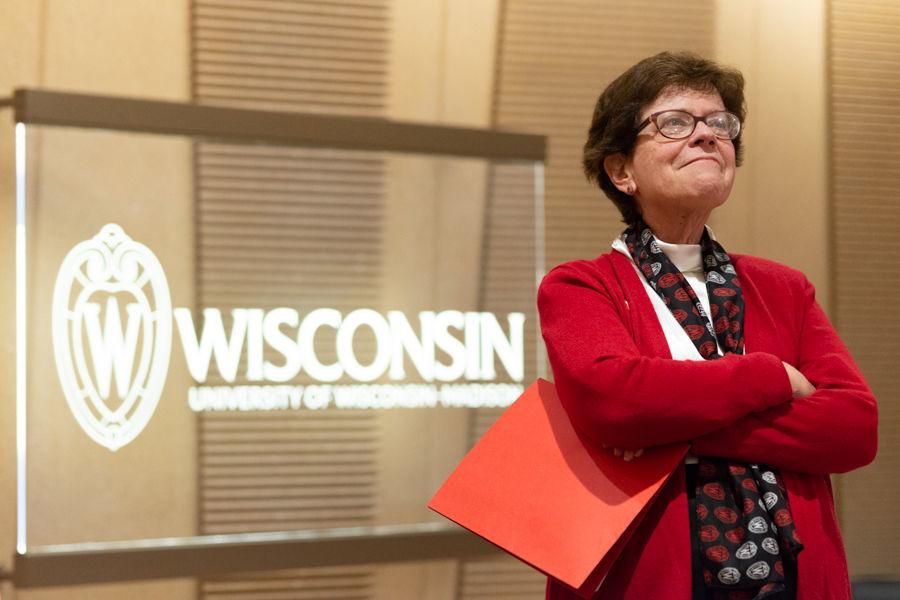 Music students and faculty have long rehearsed in Mills Music Hall, located in the basement of the Mosse Humanities Building. While classes and administrative offices will remain in Mosse, according to a university press release, Hamel is a huge upgrade for performances and recitals. The contrast is so stark that it feels like "we're jumping from the 19th century to the 21st century," said music school director Susan Cook.
"A lot of the technology (in Mills) is not up to today's standards as far as sound acoustics and keeping sound out," said Catherine MacGregor, a first-year master's student in violin performance. Students are often distracted by air conditioning or outside noises.
Hamel, thankfully, is entirely soundproof, and it feels "really special" to rehearse in a new space that is absolutely silent, MacGregor said. Each of the three performance venues is acoustically separate, and the building's circular, wheel-like windows connect to large chambers that improve sound reverberation to the hall.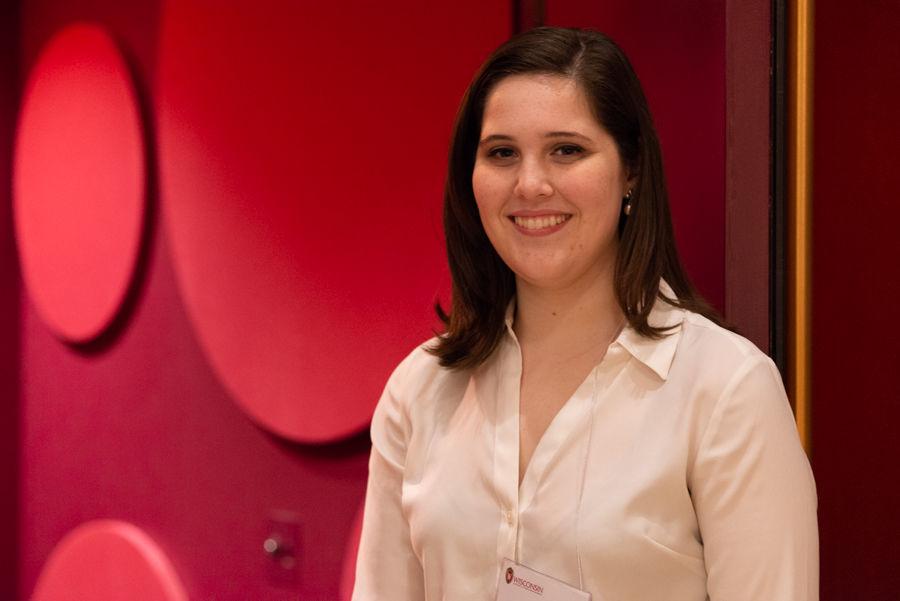 Musicians will also have access to improved recording and video streaming, a huge improvement from Mills, where most technology had to be brought in from the outside. They can now wait and store their instruments in green rooms, not crowded hallways, before their performances — which has allowed for a more thoughtful and calming performance experience, said Nicole Vaughn, a second-year master's student in flute performance and pedagogy.
"We can do so much more with this hall," said Vaughn, who held her recital in Collins Recital Hall earlier this month. "There's more room to be able to produce more sound, more room to be able to just get in touch with the music with different colors."
In 2015, the Mead Witter School of Music became the first department on campus to take the name of a benefactor when the Mead Witter Foundation donated $25 million to the new project. But even before that, Hamel has been entirely privately funded since 2007, when Pamela and George Hamel, Jr. first pledged $15 million to the cause. In total, more than 100 donors have raised nearly $56 million.
From chandeliers from Sheboygan and signage from La Crosse to maple wood sourced from the Menominee Nation, Cook said, the building is "Wisconsin touch after Wisconsin touch."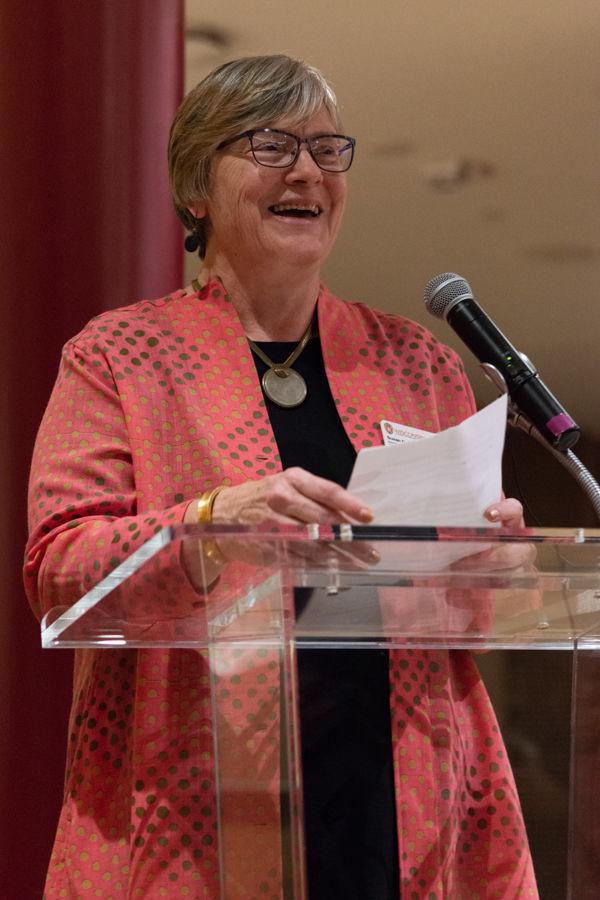 Hamel is able to "both celebrate our commitment to the Wisconsin idea, but also show how investing in the university invests in the economy of the state," Cook said. "It's not just our students that are benefiting. It's our audience members that are benefiting in a place that is welcoming and comfortable and sounds good — and where you're hearing the students in the way they want to be heard."
The Friday night ribbon cutting was followed by a free collage concert, which sold out about 600 tickets, featuring student performances throughout the concert hall. Celebrations are expected to continue through the weekend: Faculty and students will perform in the Mead Witter Foundation Concert Hall, which seats 660 people, on Saturday and graduate student Collins Fellows will perform in the smaller Collins Recital Hall on Sunday.