Darren Sterud likes the holiday standards just fine. But a few years ago, when thinking about playing a holiday show at the Cardinal Bar, the Madison jazz musician was not exactly looking forward to playing "Have Yourself a Merry Little Christmas" yet again.
"Everybody plays all the classics," he said. "I didn't really want to do that anymore. I wanted to try and do something different. We had a band at the time, and still do, of players who I consider to be some of Madison's best players."
Sterud instead turned to "The Nutcracker Suite," Duke Ellington's classic reinterpretation of the famed Tchaikovsky ballet. In 1960, with his collaborator Billy Strayhorn, Ellington turned the sweeping movements into swinging jazz tunes.
For those who only know the Tchaikovsky version, the Ellington version is a revelation.
In December 2014, 15 musicians crammed the little stage at the Cardinal to perform "The Nutcracker." Sterud conducted. Because the stage was so small, had to sit sideways on a chair to fit in between the audiences and the packed crowd.
"Ellington has this way of taking classical music and really making it accessible in a completely different genre," Sterud said. "That's what's really ear-grabbing to me as a musician, but also as a listener. I can't tell you how many listeners come up and said, 'Oh my Gosh, I've never heard this before.' You just never think of these classic tunes in this vein."
Over the last five years, Sterud's "Nutcracker Spectacular" has become a local holiday tradition in itself, moving to larger and larger stages. The show moved to the Brink Lounge in 2015 and this year will take its biggest stage yet, the Majestic Theatre, on Friday, Dec. 20.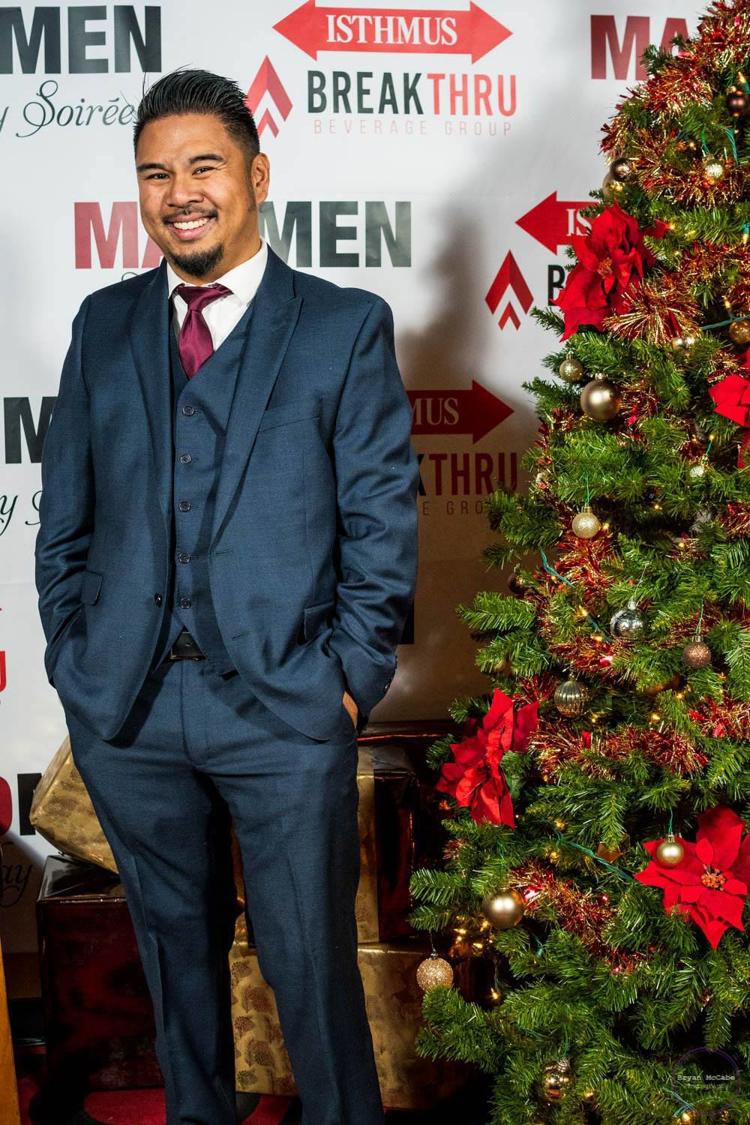 It's a familiar venue for Sterud in many ways, performing with the bands The Jimmys and Mama Digdown's Brass Band (who he has played with since he was a teenager), and conducting the big band at the annual Mad Men Holiday Soiree. But to bring his "Nutcracker" into the larger room is both a challenge and an opportunity, Sterud said.
The Majestic will use the space to make it feel as much like a jazz club as possible, with a seated show and holiday-themed cocktails for sale. The show will feature two sets, one of jazz holiday favorites and the other devoted to the album-length suite.
Sterud has added special guests to the show each year, and this year's event will include 2 Broads, 1 Band, as well as vocalist Megan Moran singing Christmas songs made famous by Ella Fitzgerald.
"If you closed your eyes, you'd think you were hearing Ella," Sterud said. In a sign of how busy the season is for local musicians, Moran has to leave mid-show to join Steely Dane on stage at the High Noon Saloon for its annual Holidane show.
And for the first time, Sterud himself will put down the baton and play trombone in the band for a few tunes, in addition to conducting.
"People like to see a conductor, and it does help to have somebody up there," Sterud said. "But this year, I made a conscientious choice to be a part of the section. When you stand in front of all of these great musicians, musicians that are in my opinion better than myself — boy, you just want to be a part of it."
The show also retains close ties to Sterud's alma mater, La Follette High School, where Sterud works as a volunteer teacher with the school's jazz band. La Follette students will be volunteering at the show, and Sterud's own former band teacher, Mark Cyra, will play clarinet in the band.
For Sterud, getting people turned on to Ellington's "Nutcracker" isn't that far removed from the other music education he's involved in in Madison.
"I know what I'm really passionate about is teaching, actually, and making people love music," he said. "That's another reason why I keep doing 'Nutcracker.' It's an educational thing for all of us. It's really cool to hear people (say) afterwards, 'I've never heard this.' We're constantly teaching, and we are constantly learning."