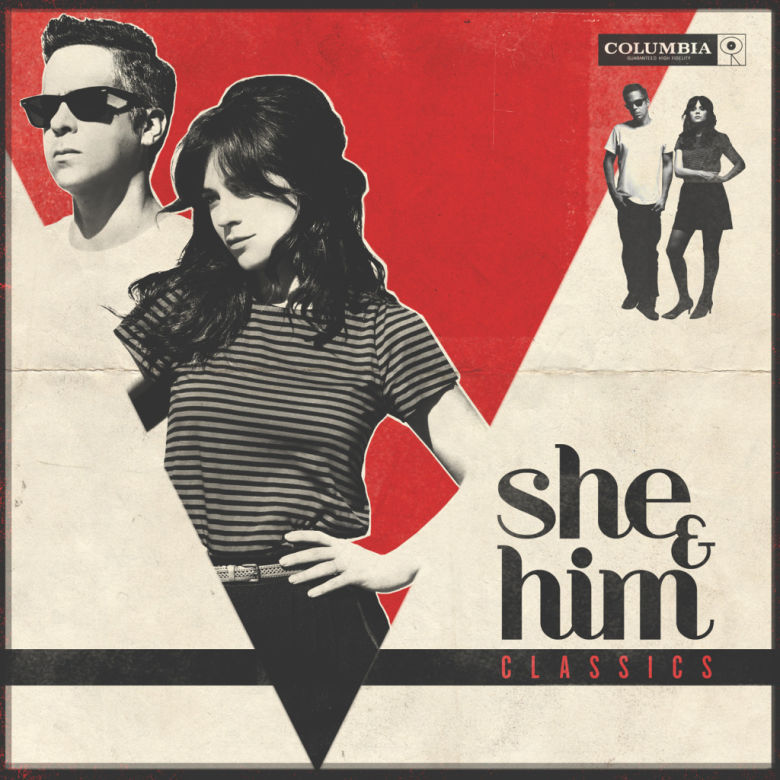 She & Him, "Classics," Columbia Records
The music of She & Him have always been something of a time machine, with Zooey Deschanel and M. Ward's three albums skimming across everything from '60s girl-groups and '70s easy-listening for inspiration.
With their fourth album, "Classics," the duo decide to lock the controls and head all the way back with their first covers album (not counting their Christmas album, "A Very She & Him Christmas" which of course was full of old chestnuts). It's a bygone era where Ward's dreamy guitars and Deschanel's chiming vocals seem right at home.
And, perhaps surprisingly, it's led to She & Him's most sonically diverse album yet. Rather than try and fit the songs into the She & Him format, the pair seem more than willing to meet the songs halfway, or more than halfway. Check out the wash of strings and elegant piano on their cover of Johnny Mathis' "It's Not For Me To Stay," or how Ward's elegant surf guitar wafts through a relatively downbeat version of Dusty Springfield's "Stay Awhile."
If anything, She & Him wrap these songs in a comforter, slowing down and softening them into late-night/early morning soundtracks. The Herb Alpert song "This Guy's In Love With You" loses the wistful trumpet and becomes even more hushed and simple. And the Righteous Brothers' "Unchained Melody," easily the best-known tune (thanks, "Ghost") on this well-curated album, is stripped down to just Ward's guitar and Deschanel's heavily-reverbed vocals.
This freshens up the She & Him sound – as a lyricist, Deschanel really started repeating herself on the "Volume 3" album of originals (which was their second album, but whatever), and the band seemed in danger of becoming less of a creative endeavor and more of a brand. By going back to their influences, and presenting their favorite songs both elegantly and earnestly, they've actually made a satisfying creative leap forward.
Stay up-to-date on what's happening
Receive the latest in local entertainment news in your inbox weekly!