Oh, Wisconsin, land of cheese and awkwardness.
At this year's Wisconsin Film Festival, the annual shorts program highlighting "Wisconsin's Own" — films either made here or created by artists with Wisconsin connections — had a dozen diverse entries.
These shorts, presented Sunday in Union South, ranged from an oddly funny, repetitive experimental feature, "This One's for Mikey," that felt like three minutes of aquarium-themed Vine videos to a slice-of-life documentary set on Homecoming night in small town Oklahoma.
While the lineup changes by the year, a few kinds of films seem to always show up in these shorts. Again this year, some shorts feature familiar-looking University of Wisconsin-Madison places and spaces, like the classrooms in Arielle Bordow's charming "Starman Radio" (featuring Faisal Abdu'Allah as a midnight DJ whose face the viewer never sees).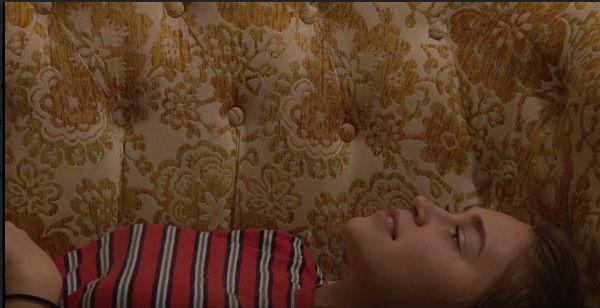 "Can you know someone without knowing them?" Bordow asked in a post-show talk after the screenings. Her film combined the familiar look of youthful obsession with what felt like the beginnings of an illicit love story.
Noah Shor and Emily Penn cross paths several times on State Street before meeting face to face in "It's A Match!" Geneva Kinzer, the director and primary subject of "Experiencing OCD," overlays repetitive counting and simple reassurances as she walks around campus.
For "The Backup," a dense sci-fi short starring two versions of the compelling young actor Caitlin Ewald, director Daniel Kinney transformed a UW lab to look like something from the future. And "Black Box," a dark little horror short by UW-Madison students Rachel Stevens and Mathias Snedker, was truly creepy, a cocktail of unsettling music and glimpses of clawed hands.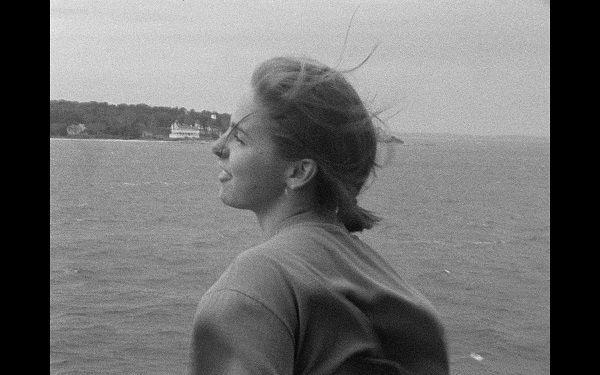 Holding it down with the cheese wheels and charismatic cow close-ups was Thomas C. Johnson's "Marieke," a seven-minute profile of Dutch cheesemaker Marieke Penterman. Penterman, a forthright subject and maker of traditional style gouda in Thorp, Wisconsin, giggles as she watches a calf leaping around the farm.
"Cows are just like humans," Penterman says, describing how Holsteins and Brown Swiss cows reveal their personalities.
She beams while she holds up one of her award-winning orange wheels, explaining that the Hollands Family Cheese team hand-brushes each of them to allow moisture to move in and out of the cheese.
"I'm proud and amazed," she says as she thinks about her work. "That piece of cheese is kickass."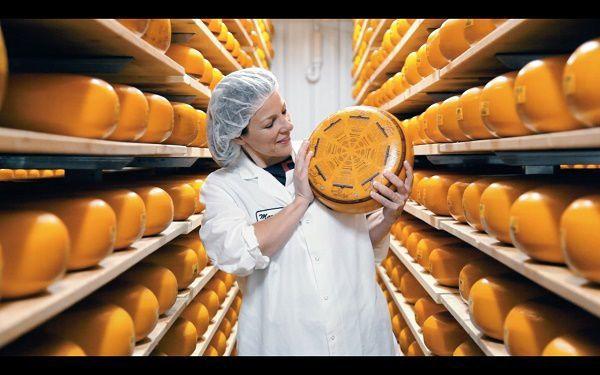 "Marieke" was followed by the only animated film in the series, Sophia Orner-Thompson's vivid "Outrun the Night," a wordless story of two young kids running home after sunset that was inspired by "The Cabinet of Dr. Caligari."
In addition to Jonathon Quam's slightly unnerving short documentary about "Friday Night in Frederick," the standout of the shorts — and the longest among them — was Erika Kramer's "She's Marrying Steve."
In it, the expressive, nuanced actor Rachel Napoleon stars as Riley, who gets an invitation to her ex-girlfriend's small country wedding and decides to go, without a date and to the surprise of nearly everyone else who attends. Riley is clearly not over Lauren (the luminous Jenna Laurenzo, who looks sprinkled with fairy dust), and scene after scene reverberates with things unsaid. The whole work feels resonant and real.
If short programs like this cultivate filmmakers for additional or longer works in the future, consider this my early vote to see whatever Erika Kramer does next at the 2019 Wisconsin Film Festival. She's one to watch.