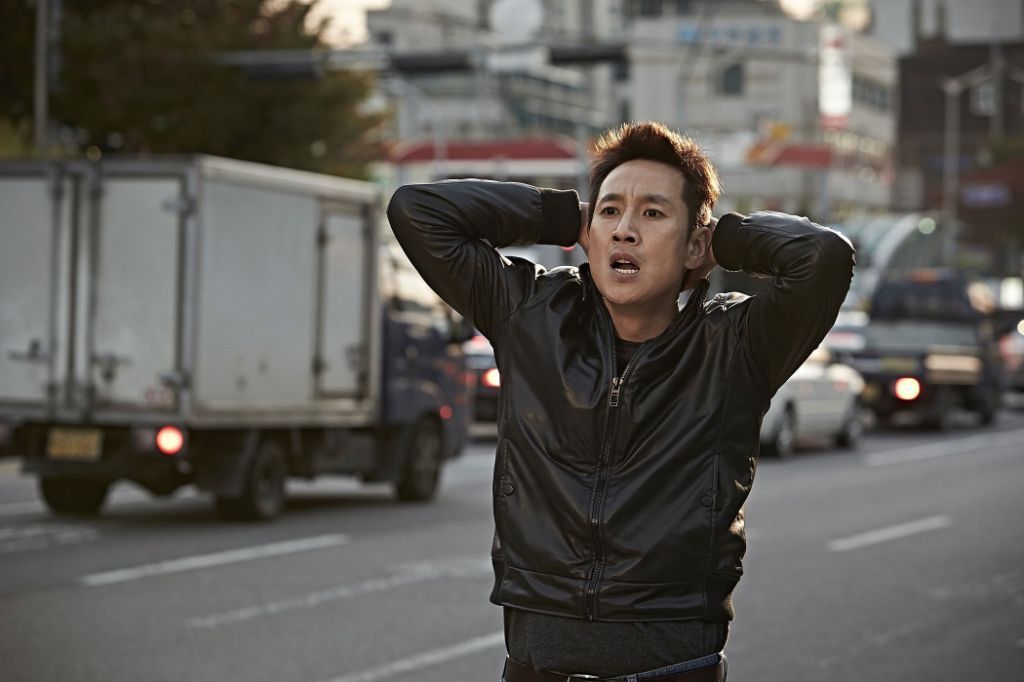 You think you're having a bad day? Do you have a dead body in the trunk of your car that you're trying to dispose of – at your mother's funeral?
That's the scenario facing a corrupt cop in South Korean director Kim Seong-hung's dizzying thriller "A Hard Day," which played Monday night at Sundance Cinemas as part of the Wisconsin Film Festival. The film piles on one more complication after another onto an anti-hero who kinda deserves all the abuse, in a never-ending of "out of the frying pan, into the fire" complications.
Every Wisconsin Film Festival seems to have one great action movie from overseas in its arsenal (last year it was the martial arts extravaganza "Why Don't You Play in Hell?"), and "A Hard Day" is this year's candidate.
Homicide detective Ko Gun-su (Lee Sun-kyun) is called away from his mother's funeral to head back to the office, where Internal Affairs is trying to break into his desk drawer. The drawer with all the money in it.
On the way, he hits a man on the street and presumably kills him. In a panic, he hides the body in his trunk and speeds onward. From then on, he's desperately trying to dig himself out of his predicament as fast as fate keeps filling it back in. In one spectacular if icky sequence, Ko hatches an elaborate scheme to hide the body inside his mother's casket before the funeral home director catches him. "I'll make it up to you, Mom," he promises the overstuffed coffin.
Just when you think "A Hard Day" couldn't get any more convoluted, Kim finds new complications for Ko to navigate. Digging through cold cases, he finds that the dead man was actually wanted for murder. And that a mysterious voice on the phone may have witnessed the hit-and-run. And will spill the beans unless Kim gets the body back.
I've probably already spoiled too much – the fun in "A Hard Day" comes in watching Ko (and the film) navigate these hairpin plot turns. The pacing and editing are crisp and sharp, especially in a pair of protracted brawls between Ko and his mysterious stalker.
In the end, "A Hard Day" isn't exactly deep filmmaking, but it's good popcorn fun while it lasts. Somebody needs to jump on an American remake immediately.
Stay up-to-date on what's happening
Receive the latest in local entertainment news in your inbox weekly!