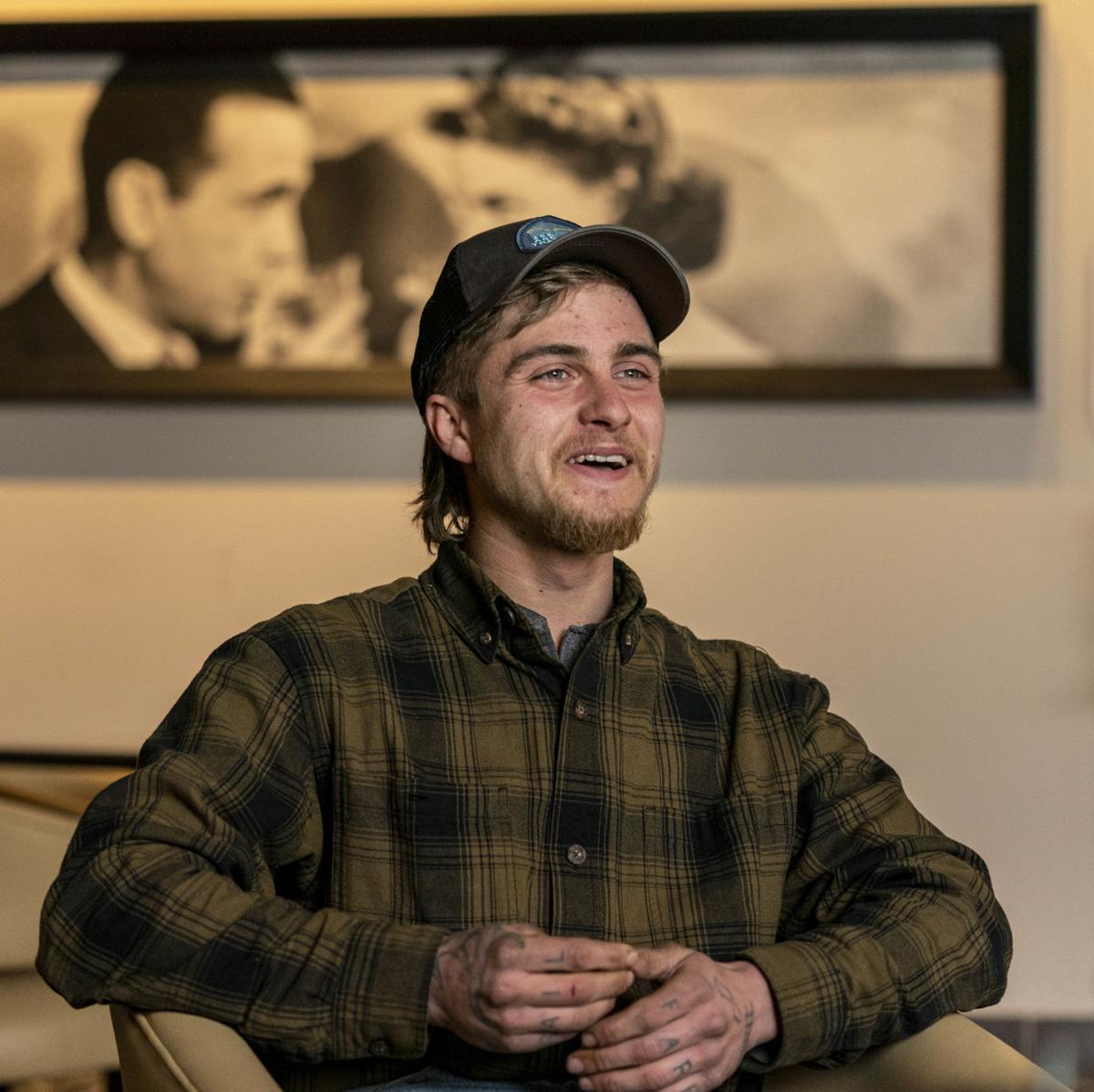 Wearing a wide-brimmed cowboy hat on top of tousled hair, Waunakee native Derek Endres makes his entrance in "Nomadland" to ask the film's big-name actor and co-producer, Frances McDormand, for a cigarette.
Spoiler alert: Fern, McDormand's character, gives him a cigarette and her lighter. Then the two part ways. Later on, their paths cross again. He gives her a beer in exchange for a sandwich, then offers her a hand so she can sit down beside him without straining her knee. McDormand asks about his parents, if they worry about him and where they live. He says "Wisconsin."
Endres, like many others in the critically acclaimed film that is being called an Oscar frontrunner, plays himself. In his case, that's a 23-year-old, self-described nomad, houseless migrant worker who was inspired by the likes of Bob Dylan and Woody Guthrie to live an "existential existence."
"Life looked at through the lens of the land is the only kind of life that's ever made sense to me," Endres said Sunday during an interview in the lobby of Sun Prairie's Palace Cinema. "When you take politics and the economy out of the equation, and just have the background of the land, life gets so simple and wonderful. You live your days between the sunrise and the sunset."
The film portrays a rootless America, of sorts, in which folks travel the country for seasonal work and live out of their vans rather than hold one permanent job. Many of the film's non-actors are older Americans, who found themselves facing a tough economic future following the Great Recession.
Endres now considers two of the film's fellow non-actors, Charlene Swankie, an experienced kayaker who's been living on the road for over a decade, and Linda May, a 64-year-old grandmother who lives out of an old Jeep and dreams of building a sustainable dwelling, his friends.
"One of my favorite scenes in the movie is with Swankie and the birds on the water," Endres said. "Her absolute love of nature, the high she is describing and experiencing just from that beauty … it gets me every time."
Endres began his nomadic journey the day he graduated from Waunakee High in the spring of 2016. Rather than take part in the graduation ceremony, he jumped a freight train and headed west.
He has used this form of free transportation frequently over the past five years. When he holds his outstretched fist together, the words "Rail Fare" is spelled out across the top of his knuckles.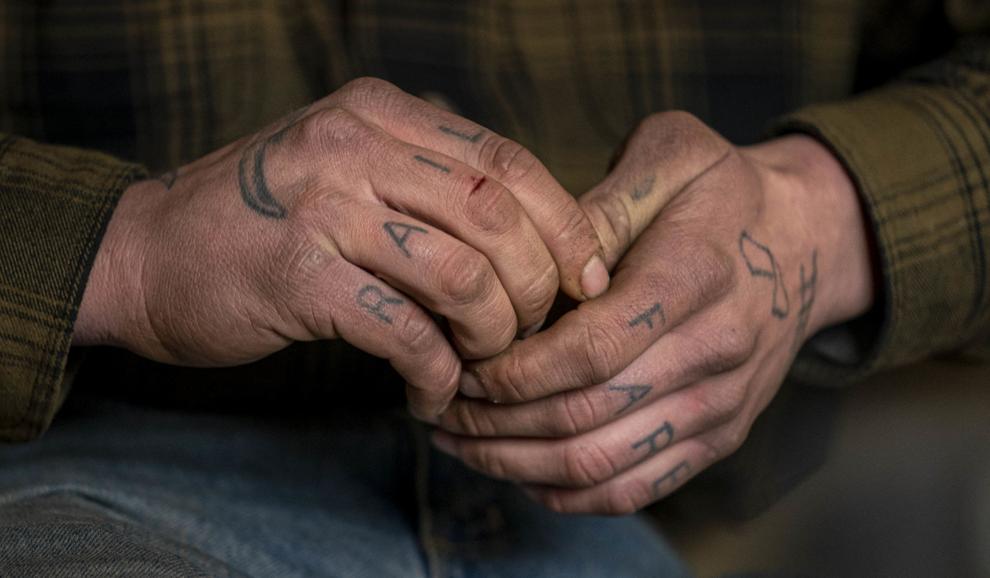 "That's the price that I pay to get on a train … my hands" Endres said. "You have to do it kind of carefully, in secret and in the cover of night. That's why people don't know it is still done. If you're good at it, you're not going to be seen."
Stephanie Endres remembers the first time her son left home. She said all he took with him was a rucksack, a tarp, a blanket and a jar of peanut butter and "probably a spoon." And to answer the question posed to her son by McDormand's character, she confirmed that she and her husband, Pat, do worry about their son.
"In the beginning, it was terrifying for us," she said. "Of course we love and support our son's dreams but it did come, especially at the beginning, with some real pain and real worry."
But he's a smart kid, she said, adding she never worried about him navigating the railroad system.
"He had been studying it for years," she said.
Endres' mom shared she has a bit of wanderlust herself.
"Derek has taken it to a whole new level," she said. "But the apple didn't fall too far from the tree."
The film crew discovered Endres while he was visiting friends at Quartzsite in Arizona. The desert location has become famous for the annual Rubber Tramp Rendezvous, a festival started by Bob Wells for what he refers to as fellow vandwellers. Wells also plays himself in the film.
The next thing Endres knew, he was being flown out to meet director Chloe Zhao and cinematographer Joshua James Richards. Endres has spent time at the couple's home since filming wrapped up. He describes them as newfound friends and "amazingly creative people."
Endres said he is developing new passions and new dreams, one of which is conservation. His plan is to save up some money and buy some land in Wisconsin's Driftless Region, with the goal to restore the land to a native prairie.
"That seems like a wonderful aspiration for myself to have," Endres said. "I'd feel very content with that."
As for how much longer Endres will be in Waunakee before he hits the road?
"You'll have to ask him, but he tends to stay until around April," said his mom. "He usually gives us a few weeks' notice."