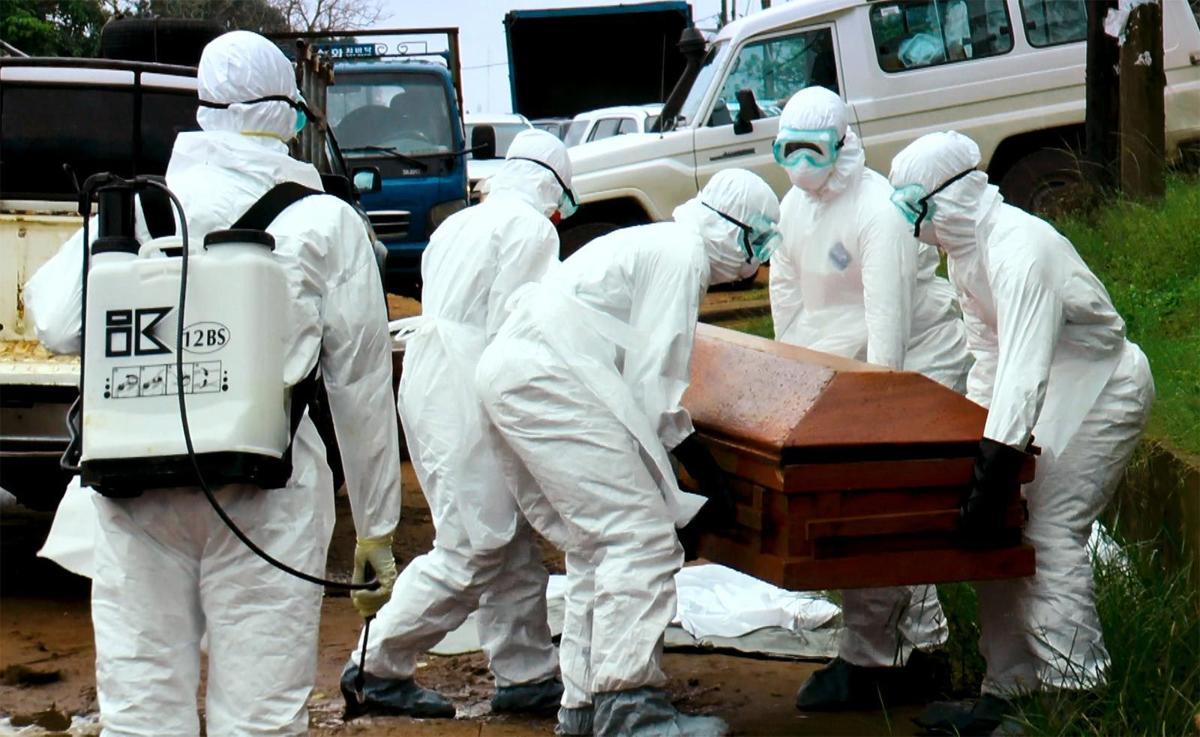 University of Wisconsin-Madison professor Gregg Mitman was in Liberia last summer to make a film about the African country's past. And then the present erupted.
Liberia experienced an outbreak of the Ebola virus, and the impoverished country of 3.5 million people — and only 200 doctors — found itself at the center of a global crisis. Mitman and his co-director Sarita Siegel, who had been making a film about a 1926 Harvard medical expedition to Liberia, decided they had to pause that project and document what they were seeing.
That 25-minute film, "In the Shadow of Ebola," premiered at the 2015 Wisconsin Film Festival in April and is now streaming online as part of the PBS/Independent Lens series.
Mitman is no stranger to using film to tell personal stories connected to the environment. He is the curator of the UW-Madison's Tales From Planet Earth Festival, a biennial festival that uses film to explore people's relationship to the environment. This fall's festival, which takes place Nov. 6 to 8, will explore the intersection of science and faith.
While Western accounts took a long-range and often distorted view of the Ebola crisis, "Shadow" makes the outbreak a personal and intimate story for viewers by following Emmanuel Urey, a UW-Madison graduate student who had been helping Mitman with his feature film.
When the Ebola crisis hit, Urey began to worry about getting his family back to Madison.
"It was extremely scary," Urey said. "I had brought my wife and youngest son (out of the country). Everything became chaotic, and I started to then worry as to how I would get them (his other three sons) out."
In the end, Urey was able to get three of his children back to the United States. But his oldest son, Bobby, is still living in Liberia with his grandmother.
Mitman wanted the film to be a corrective to many Western media accounts of the outbreak, which suggested that virus spread in part because Liberians were superstitious of Western medicine. In fact, Mitman said, the issue was that many Liberians don't trust their own government, in a country that is still recovering from a bloody civil war.
The government initially responded with crackdowns and curfews that only exacerbated the mistrust between the government and its people. It was only when government shifted to an awareness and education campaign that the Ebola numbers began to drop.
"We want to show that the disbelief dissipated, and (show) the mobilization of Liberian artists, musicians and community organizers to educate the public and help," Mitman said.
Urey said he wanted the film to show what happens when a virus like Ebola attacks a country with no public health infrastructure, and the importance of having adequate medical and social services in place before a crisis occurs.
"This was a real situation with real people who had no knowledge of dealing with this situation," Urey said. "Can we learn something from this and approach it in a different way?"
Strikingly, "In the Shadow of Ebola" is told entirely from the perspective of Liberians, with no Western aid workers or observers interviewed. Even the music in the film is provided by Liberian musicians.
"We wanted to try to make a film that was solely through the participation of Liberian voices," Mitman said.
Mitman got in touch with Independent Lens, the public television documentary series, and the producers were eager to show his film and show it quickly. Mitman said he's very happy with the idea of posting it online rather than a one-time showing on television.
""It will have a long life. It paints an accurate picture of how it unfolded."
"We don't want 'Liberia' to pop up on the Internet and it's just 'Ebola Ebola Ebola,'" Urey said. "It's a country that's really good with good people. Not everything is bad."