When Libby Geist has to tell a filmmaker that she has to pass on an idea for a documentary, the vice president of ESPN Films said she will end the email with a statement along the lines of "Good luck with this, because I know it's going to get made and I know it's going to be a huge deal."
She's not just being polite.
Once an underfunded, underseen corner of the filmmaking world, documentaries have exploded in recent years. A lot more money is being spent by streaming services like Netflix hungry to acquire and make documentaries, meaning a lot more documentaries are being made, filmmakers are being paid well to make them, and a lot more people are seeing them.
In theaters, three documentaries — "RBG," "Won't You Be My Neighbor?" and "Three Identical Strangers" — each made more than $10 million at the box office, a feat achieved by only 30 other documentaries in all of movie history. Geist said that by the time the ESPN Films' eight-hour documentary "OJ: Made in America" won the Oscar for Best Documentary, it had been watched by 43 million people.
Geist and two other UW-Madison alumni, all key players in American documentary production and distribution, were back on campus this week as part of the Department of Communication Arts' "Spotlight on Documentary" event, screening some of their films and talking about their careers with students.
Justine Nagan is executive producer of PBS' "POV" series, and Raney Aronson-Rath is executive producer of PBS' "Frontline." (As it happens, Lisa Heller, one of two executive vice presidents for documentaries at HBO, is also a Badger, but couldn't make it to the weekend symposium.)
The three producers discussed the changing landscape, which Nagan said has brought a lot of new money and new opportunities for documentaries, but also new complications. Where an airing on "POV" might once have been the pinnacle for a documentary film's release, now it's often just one of several high points in a distribution that also includes a theatrical release and a streaming platform release.
"With that money comes investors and Hollywood agents," Nagan said. "It's just made for really complicated deals. It has totally changed the game for us."
All three producers say they think constantly about what their company's "brand" is in the middle of all this. Nagan said the 31-year-old "POV" remains a bit of an "odd duck," with personal films that reflect the "point of view" in the title. "(Our films) tend to be character-driven and verite," she said. "We don't usually do historical films and we don't usually do survey films."
A recent example would be the acclaimed film "Minding the Gap," which follows a group of skateboarding friends in Rockford, Illinois, as they move into adulthood.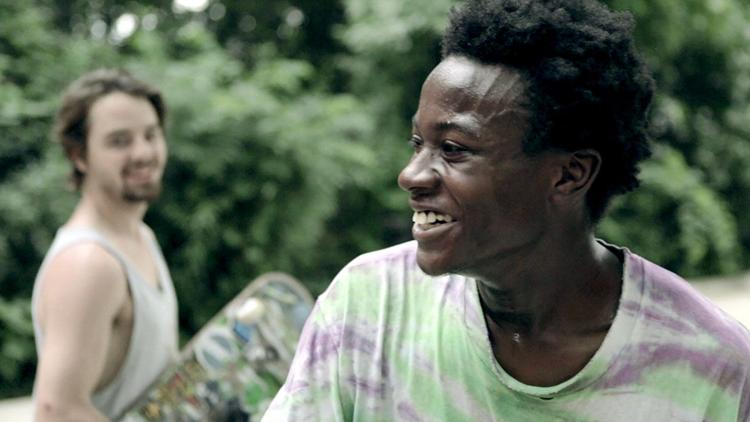 "Frontline," meanwhile, has a very recognizable brand and focus on journalism. Aronson-Rath said she considers "Frontline" films, often so timely that they may be edited and updated right up until the day they air, in competition not with HBO but with the New York Times. As part of this weekend's series, Aronson-Rath screened "Documenting Hate," a "Frontline" film that chronicled the white supremacist protests in Charlottesville last August from the ground.
"We are investigatory," she said. "The work that we do is narrative, but it always has to have something journalistically that is revelatory."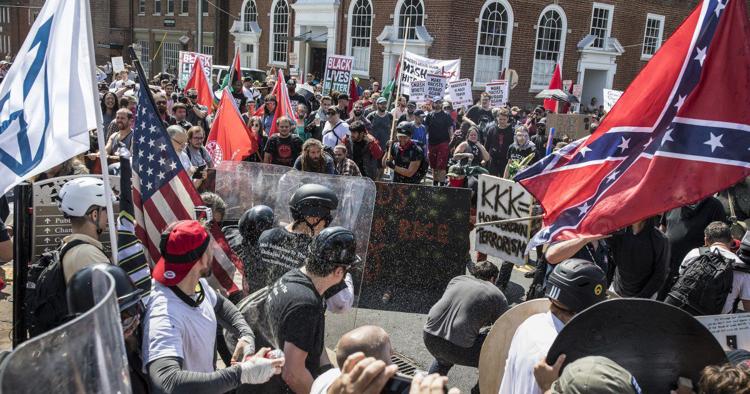 ESPN Films' acclaimed "30 for 30" series, meanwhile, takes a look back at sports-related events of at least a decade ago. But Geist said she is utterly uninterested in nostalgia for nostalgia's sake, and wants her films to bring some new cultural perspective or surprising angle to those events.
"My most important question is, 'So what?'" she said. "If it's just a 'remember this?' moment, anybody can do that. If we're not bringing something new to it, some cultural element, I don't care."
At the UW, Geist screened "The Price of Gold," ESPN's documentary about Tonya Harding that formed the basis for the narrative feature "I, Tonya."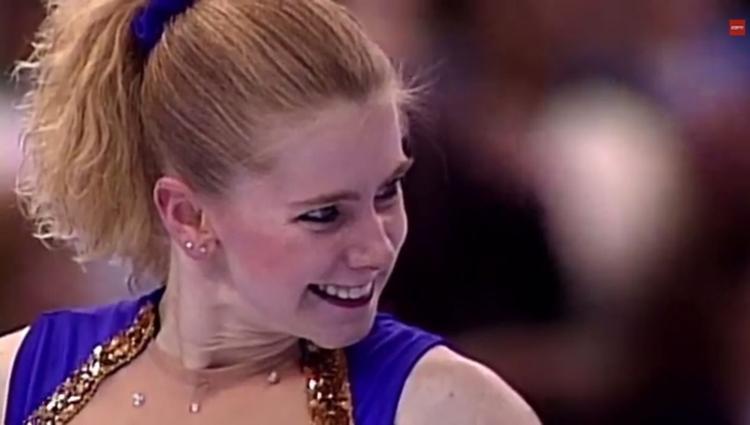 A big shift changing the way people view documentaries is, of course, the rise of digital. While viewers of "Frontline" on television tend to be older and male, those who watch "Frontline" documenaties online (they're all available for free) average at least two decades younger and are more diverse, Aronson-Rath said. And Nagan is proud that "POV" has generated a diverse audience, and that over half its viewership is from households making $40,000 or less, households that likely can't afford HBO or Netflix.
The digital space also allows the companies to break the traditional mold of documentary filmmaking — posting more films than can fit on a television schedule, adding supplemental materials like unedited interviews online, or making documentaries that are longer or shorter than what would work for broadcast television.
"We're doing short films, we're doing podcasts," Geist said. "And we just did a 7 hour, 46-minute film."