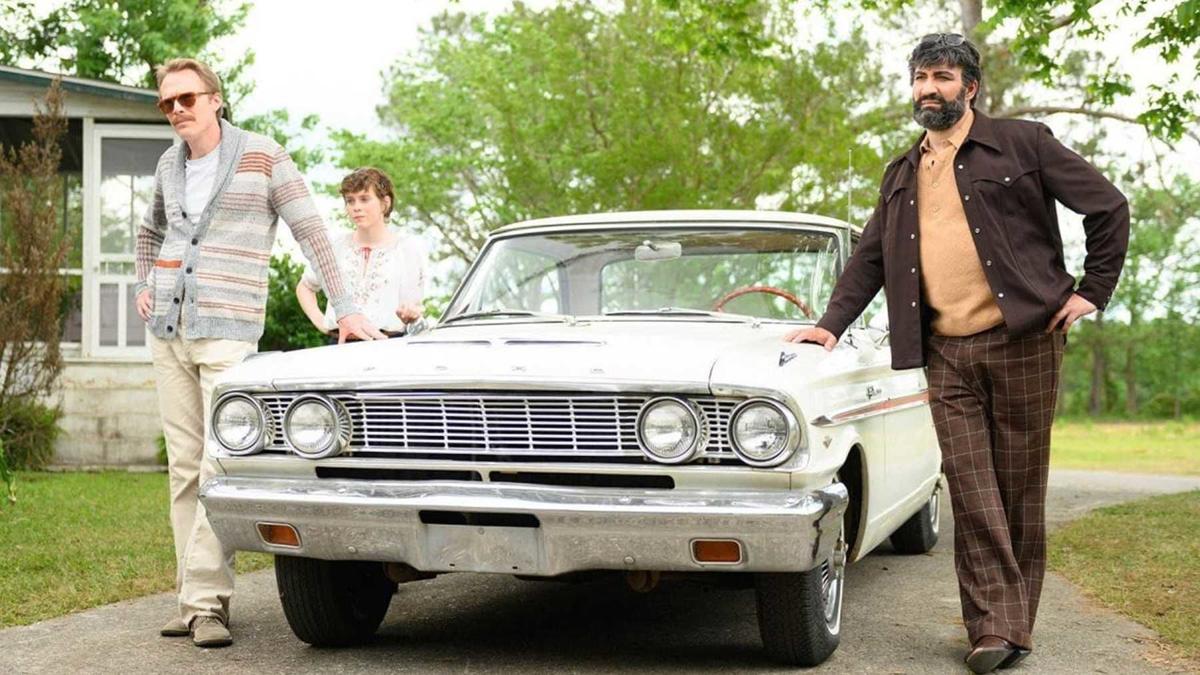 Early on in "Uncle Frank," a sheltered teenager in 1972 South Carolina named Betty (Sophia Lillis) gets some life advice from her cool uncle (Paul Bettany), a gay man who fled the cloistered confines of his family for New York City years earlier. "You can be who you are," Frank tells Betty, "Or you can be who they decide you are. You get to choose which."
The central problem with "Uncle Frank," despite strong performances and an evocative sense of place, is that it never makes that existential choice for itself. Writer-director Alan Ball ("Six Feet Under") at times makes a poignant road movie that relies heavily on the chemistry between Bettany and Lillis (and Peter Macdissi, who plays Frank's longtime boyfriend Walid).
But other times, especially in the third act, he seems to be making a deep-fried slice of Southern family drama, the kind where everybody yells at each other over jelly jars of sweet tea as old secrets are unearthed and frayed family bonds retied.
I preferred the first movie. "Uncle Frank" is now streaming on Amazon Prime.
The movie begins with a prologue set in 1968, where Frank is back home to celebrate the birthday of his father, Daddy Mac (Stephen Root). Bigoted and verbally abusive, Daddy Mac rules his little kingdom from his well-worn La-Z-Boy chair, reserving the brunt of his vitriol for Frank. Frank is in his early 40s, but he wilts under his father's cutting words as if he was a teenager again. Even though he has a healthy relationship with Walid back in New York, around his family he's still closeted and filled with shame.
Cut to a few years later, and Betty (now called Beth) has taken Frank's advice to heart, leaving South Carolina to enroll at NYU. (Honestly, watching this bright but somewhat naive teenager navigate 1970s New York with the help of her more worldly uncle would be a far more interesting movie.) When news comes that Daddy Mac has died suddenly of a heart attack, Frank reluctantly agrees to drive Beth back home for the funeral.
The road movie portion of "Uncle Frank" is pretty formulaic (yes, somehow they get ahold of a convertible), but the bond between Frank and Beth is easy and affecting. It's pretty hard to swallow when Walid somehow catches up with the pair on a country road in West Virginia, but Macdissi, playing Walid as open-hearted and generous as Frank is sardonic and closed-off, is a welcome addition to the trip.
But when they get to South Carolina, just as Frank backslides into self-loathing around his family, so "Uncle Frank" slides into melodrama. The movie reveals (in ungainly flashbacks) what trauma from the past is really torturing Frank. Ball has assembled a strong cast for Frank's family — Margo Martindale, Judy Greer, Steve Zahn, Lois Smith — but gives them precious little to do other than react to Frank.
Still, as underused as they are, these actors are almost incapable of giving bad performances, and at the center Bettany makes the most of a rare lead role, capturing the different sides of Frank that surface throughout the film. The movie moves to a tidy and upbeat ending that feels far-fetched, but the cast is so strong that they make us want to believe it.