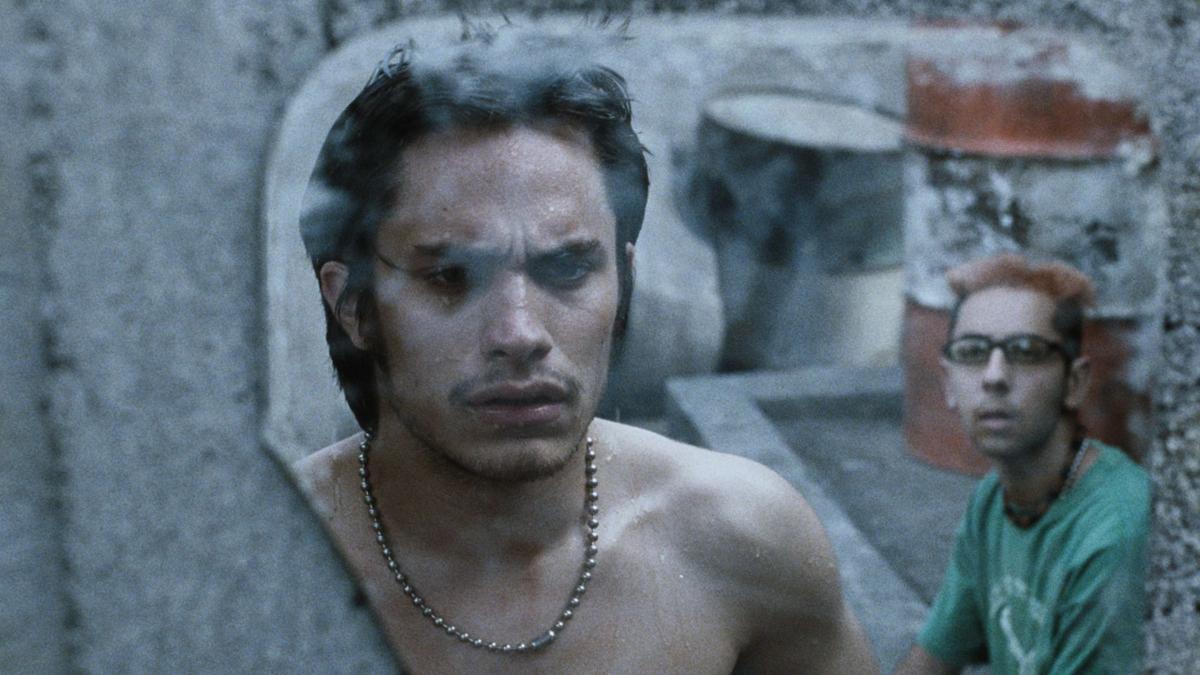 Some first-time filmmakers start small, focusing on a modest project they know they can succeed at before upgrading to bigger things.
Some filmmakers are not Alejandro Gonzalez Iñárritu. The Mexican director, who has two Best Director Oscars for "Birdman" and "The Revenant" as well as a Best Original Screenplay Oscar for "Birdman," held nothing back in 2000 with "Amores Perros." His first feature is a violent, sprawling, 154-minute saga that follows multiple characters at different strata of Mexico City society.
The movie starts by dropping the viewer in the middle of a car chase/shootout and keeps that pace going. Making the film was "exhausting," Iñárritu said in a new interview on the new Criterion Collection Blu-ray of "Amores Perros," released in time for the film's 20th anniversary.
To which I say, brother, you should try watching it.
I remember being blown sideways when I first saw "Amores Perros," and I worried it wouldn't hold up 20 years later. While some elements feel a little dated (the overlapping "hypertext" plot feels very late '90s/early oughts), it's still an arresting and audacious debut, especially in this new restored 4K print overseen by Iñárritu.
That car chase leads to a terrible accident that provides the collision point of all three storylines. Octavio (Gael Garcia Bernal in his first film role) was in the car, a lovesick young man who gets drawn into underworld of dogfighting, with tragic consequences.
His car hits another containing a young actress, named Valeria (Goya Toledo), who injures her leg in the accident and becomes housebound in her wealthy boyfriend's mansion. The accident is witnessed by El Chivo (Emilio Echevarria), a homeless man who cares for stray dogs. After he rescues Octavio's gravely injured dog from the crash, he gets pulled into a murder-for-hire scheme.
The structure and extreme violence in "Amores Perros" drew easy comparisons to "Pulp Fiction," released six years earlier. But Iñárritu is more interested than Tarantino in the emotional lives of the characters, the desperation and desire for love that drives them to do extreme things. It's no accident that dogs play a role in all three storylines, humanizing even the most irredeemable of characters.
The Criterion disc includes an hourlong conversation between Iñárritu and Polish director Pavel Pawilowski. This is an interesting choice, since Pawilowski is as minimalist a filmmaker as Iñárritu is a maximalist. There's also a reunion interview between Iñárritu and several cast members, including Bernal.
"Amores Perros" kicked off what was known as the "Nuevo Mexican Cinema" movement, putting Mexican cinema on the international map along with Alfonso Cuarón's 2001 arthouse hit "Y Tu Mama Tambien."
Iñárritu made two more films with similar triptych plots, "21 Grams" and "Babel." His last three films, "Biutiful," "Birdman" and "The Revenant," shifted into first-person immersive filmmaking, following one character through what seemed like a single continuous shot.
Detractors say Iñárritu pursues these audacious techniques at the expense of story or character, making them little more than narrative gimmicks. This only really bothered me in "Biutiful," his least-seen film. In the others, and especially "Amores Perros," Iñárritu need make no apologies for making films that sink their fangs in and won't let go.