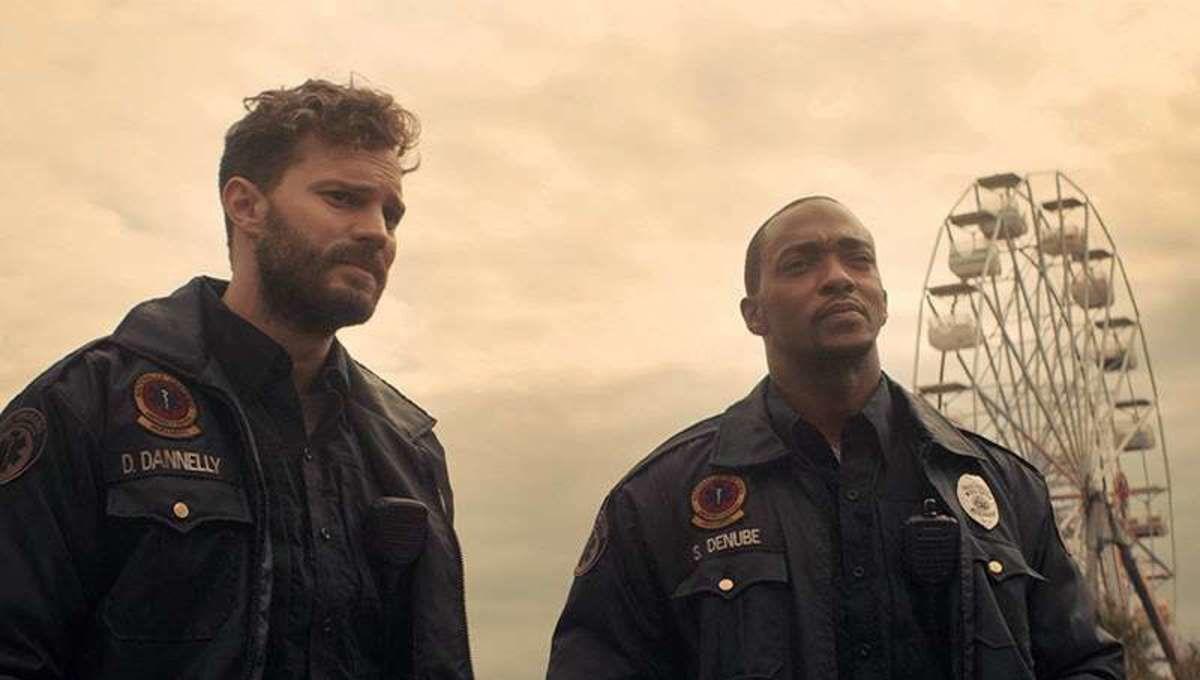 Note: "Synchronic" is only playing in movie theaters, and was reviewed from a digital streaming link. The review is about the film itself, and a positive review is not intended to be encouragement or an endorsement to go see the film in theaters right now. People should make up their own minds whether they want to see a movie in theaters now or wait until it arrives on video-on-demand or DVD. And if you do decide to go the theater, please abide by all theater and public health rules to stay as safe as possible.
I look forward to a new Justin Benson/Aaron Moorhead movie the way others look forward to a new Christopher Nolan movie. (Well, I also look forward to the new Nolan movie, but you get the idea.) The indie filmmakers have a track record of making brainy genre movies ("The Endless," "Spring") where they never let their modest budgets compromise their ideas.
They seem to have a little more money to work with in their latest, "Synchronic," and a couple of recognizable stars in Anthony Mackie and Jamie Dornan. But, at heart, this is the same sort of deliciously fun thinker that they're known for. (It's also a lot easier to follow than "Tenet.")
Mackie and Dornan play Steve and Dennis, two world-weary New Orleans paramedics who have a front-row seat to the tragedies of their city. The job has taken its toll; Steve drowns his sorrows in drink and women, while Dennis' seemingly happy marriage is fraying at the seams.
They're so exhausted that, at first, they're slow to pick up on the fact that some of their recent calls have been rather strange. A woman in a hotel suffers a poisonous bite from a rare snake, but the snake is nowhere to be found. A junkie is carved up with what looks like an ancient sword. A man is found in pieces at the bottom of an elevator shaft – with a big smile on his face.
"Synchronic" gives the game away early — there's a new designer drug on the streets called Synchronic that allows younger users to travel back in time for a seven-minute window. Sounds like fun, right? It turns out the past is a very dangerous place, whether you pop up in the Ice Age or in the middle of the Civil War. ("The past sucks!" Steve says succinctly.) When someone close to the pair takes Synchronic and doesn't come back, Steve has to figure out how the drug works to mount a rescue mission.
Much of the fun of "Synchronic" comes as Steve (and the audience) learns by trial and error just how the drug works, how Benson (who wrote the screenplay) puts a fresh spin on the time-travel yarn. As cinematographer, Moorhead effectively grounds the trippy visual effects in the real-world grunge of New Orleans, the seedy hotels, abandoned amusement parks and rain-slick streets of the city.
Similarly, the movie never lets its ideas get ahead of its humanity. The film gives the audience some good jolts and is often very funny, especially Mackie's wry reactions to every new destination in the past he pops up in.
And the friendship between Steve and Dennis lies at the heart of "Synchronic," leading to a moving ending that shows that smarts can only take you so far. In a time where so many people seem to have a dangerous yearning to return to an imaginary past, "Synchronic" makes a persuasive case for staying in the present.
Stay up-to-date on what's happening
Receive the latest in local entertainment news in your inbox weekly!