For a woman looking to make films in Hollywood, the data is sobering. Last year, only seven percent of the Top 250 films made in Hollywood were directed by women. And, if a woman does get the chance to make a film, it may have a harder time being seen — another study done by the film-financing hub Slated found that female-directed films get 63 percent less distribution than male-directed films.
For the Wisconsin Union Directorate's Film Committee, which programs the Marquee Theatre at Union South, showing films from a diverse range of voices, including female writers and directors, has been a top priority. This weekend, WUD is taking that commitment even further with the first-ever Directress Film Festival. Thirteen films will screen over four days, all free, all directed by women.
"Every year we've done a themed film festival," WUD Film associate director Kate Zellmer said. "For several years we've done the Reel Love LGBT Film Festival, last year we did an international festival. I wanted to shake it up a little bit.
"I've been a big proponent of promoting women in film for a long time. I think female filmmakers are doing some of the most innovative and interesting work, but there are relatively few female filmmakers working right now."
The festival kicks off Thursday with Mira Nair's 2001 romance "Monsoon Wedding" (7 p.m.). That's followed at 9:30 p.m. by "The Love Witch," Anna Biller's delicious 2016 horror-thriller that pays homage to Technicolor films of the 1960s.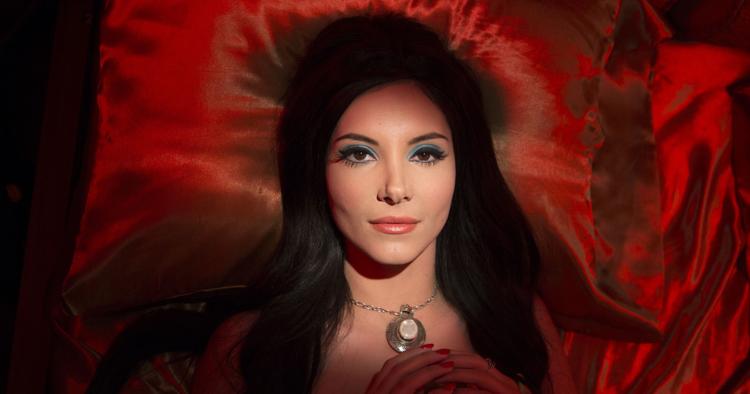 Other highlights of the schedule (available here) include "Cameraperson" (6 p.m. Friday), the acclaimed documentary by cinematographer Kirsten Johnson collecting footage she's shot all over the world; "Certain Women" (3 p.m. Saturday), Kelly Reichardt's trilogy of short films about women in the Pacific Northwest, starring Michelle Williams and Kristen Stewart; and "Window Horses" (1 p.m. Sunday), a Canadian animated film about a young poet invited to a festival in Iran.
Zellmer said the breadth of the films in Directress, from comedy to horror, from animated to documentary, reflects the diverse programming of the Marquee Theatre as a whole.
"We always want people to come to our movies," she said. "But we also want to have movies that will reach a diverse audience that might not otherwise come to the Marquee.
"Marvel movies don't do very well at the Marquee," she said. "If you wanted to see a Marvel movie, you paid to see it on the first weekend and don't want to see it again. For us, the competitive edge lies in what can we play that people may have heard of, but haven't seen elsewhere."
Zellmer said the Marquee draws a predominantly female audience, so she knew that a female-centered film festival would probably do well. She and the other WUD programmers began putting together the series in December, reaching out to distributors for indie films they had heard about and seen at other festivals like the Sundance Film Festival.
But even at the independent film level, women filmmakers have a hard time getting movies made and a harder time getting a second movie made if the first one isn't a decent hit.
"Even if you're a white dude, it's hard to make movies," she said. "You have that initial challenge, and then you have all those additional challenges of being a woman or being a minority."
Zellmer said the real obstacle facing women filmmakers is that the decisions about which films to produce are made by producers and studio heads who are white males.
"If you're the head of Marvel, you probably came of age with a lot of other white dudes similar to you," she said. "When you have white men making more of the decisions in Hollywood, they're more likely to choose white men. That's who they're comfortable with, that's who they know."
Zellmer said that the Marquee Theatre programmers make sure to screen films by women filmmakers throughout the year. She said it's less important to WUD Film to fill the seats every night, and more important to offer a wide range of films, from crowd-pleasers to experimental arthouse fare.
As indie films often go straight to video-on-demand or streaming services on Netflix, Zellmer said it's important that the Marquee Theatre gives audiences the chance to see them on the big screen.
"It's really that community aspect, seeing a movie with a lot of different people. I just think seeing a movie on the big screen is such a great experience. It's a really beautiful thing."