If Michael Paggie had owned a more fuel-efficient car in the 1970s, the Madison Museum of Contemporary Art might not have the robust film program it has today.
Paggie was a former film student in 1970, parked at a gas station on Monroe Street when he ran into Robert "Cham" Hendon, a painter who was then the director of the Madison Art Center, the precursor to MMoCA. Paggie had become friendly with Hendon years earlier when he shot a scene in one of the galleries at the center, then on Gorham Street.
"I was filling up my car with gas and ran into Cham," Paggie said. "He asked me to come into the arts center and talk about starting a film program. And that's how it started."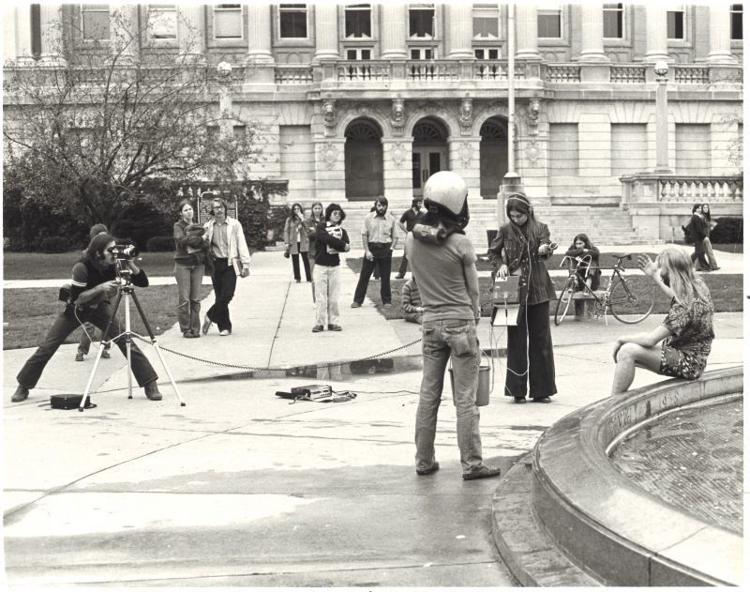 Since then, the museum embraced film as an art form earlier than many of its contemporaries. In addition to the Spotlight Cinema series in the fall and the Rooftop Cinema series in the summer, MMoCA has hosted a variety of exhibits by multimedia artists who use film as their medium.
And it all started with Paggie's film program in the 1970s, which combined teaching classes on filmmaking with inviting visiting filmmakers to show their work, including pioneering experimental filmmakers like Kenneth Anger and George Kuchar.
"I hadn't realize that he had really initiated this film program and how in depth and progressive it was, especially for 1970," said Leah Kolb, MMoCA's curator of exhibitions. "He kept meticulous records, so he has the correspondences with all of these filmmakers who I've been obsessed with. It really kind of blew my mind. Here, at this institution that I work for and love, he started this amazing thing that has carried forward in different forms."
In conjunction with the Madison Reunion event this month, MMoCA is showing some of the 35 films that Paggie shot in Madison in the 1970s.
"It's certainly nice to be noticed after half a century," Paggie said. "Some of the films I haven't even seen for decades."
The exhibit, called "The House of Sparkling Glasses," opened in the museum's Imprint Gallery on June 2 and runs through September. The title was a nickname given to the 602 Club, a bar where Paggie once worked as a day manager in the '70s that was located on what is now Wando's.
"It was a meeting place for a lot of creative types," Paggie said. "A lot of writers, artists, intellectuals. There was no jukebox. People would talk."
If the 602 Club was emblematic of a certain age in Madison, so are Paggie's films. Some are direct documents of the city, capturing events like the first Art Fair on the Square in 1976, the first Mifflin Street Block Party in 1969 (in which a young Paul Soglin can be seen getting arrested), and clashes between antiwar protesters and National Guardsmen on campus.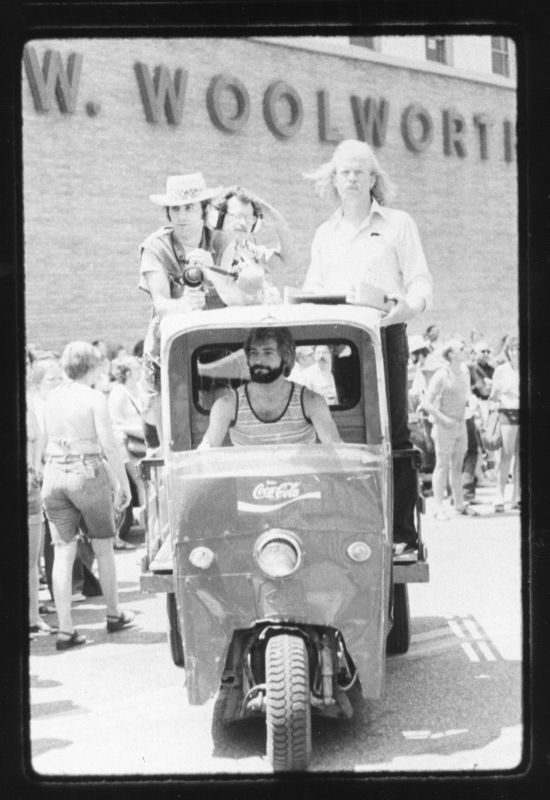 "I was up on top of a building over Library Mall, leaning over railings pointing down with a camera at the National Guard," Paggie recalled. "I didn't want them to see me pointing something down at them."
Other films capture the spirit of the counterculture more than the images.
"It is a broad mix of different styles," said Kolb, who had been goading Paggie for the past seven years to screen his work at the museum. "Something like 'Electric Eggs or Floating Donuts,' that one is purely abstract. But then you've got the documentary ones that are tongue-in-check and anti-authoritarian in some ways. And then others have loose narratives, but are using these filmmaking strategies to subvert the narratives. I think that keeps it interesting."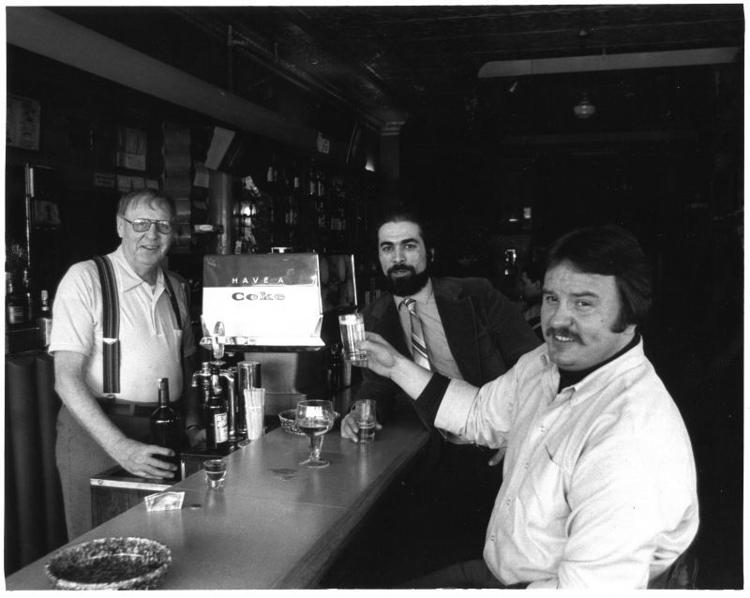 Some of the films Paggie made on his own, while others he made with the students in the Madison Art Center classes as semester projects. Paggie would also invite filmmakers from around the country to screen their films in Madison.
"Kenneth Anger was really a blast to have here," Paggie said. "He was in the booth with us and watching the people in the audience, a couple of hundred people who were really enjoying his films. So much so that they would applaud after every one. It got to him so much that he went to the back of the booth and sat down and started crying. Because he was so happy it was getting such a reaction from the crowd."
Paggie stopped making films when he was hired as the museum's business manager in 1978 and put the films on a shelf for decades. It's only recently that he began revisiting the films and digitizing them, preserving them as well as enhancing the color and sound.
When he saw that, in conjunction with Madison Reunion, MMoCA was opening a collection of '60s art called "Far Out," Paggie suggested it would be a good opportunity to show his films as well.
"I said, 'I have these films from back when the museum started on Gorham Street. Maybe we should consider showing them?' And Leah has been pounding me for seven years."
And he's starting to get the filmmaking bug again.
"Sometimes I hear a song that I really like and want to do images with the song," Paggie said. "There's something I've been thinking about for the last two years, but I haven't found the right location. I might do something with that."