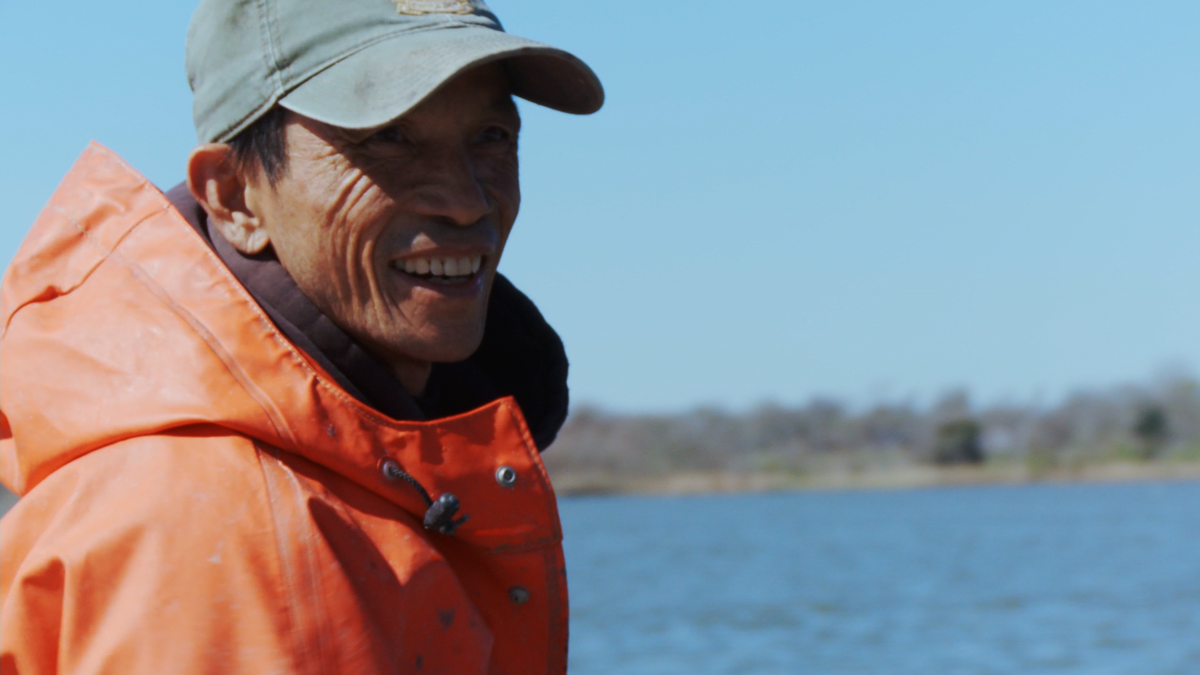 A cultural clash between working-class white people in a small Texas town and a new influx of immigrants escalates into threats, vandalism and eventually violence.
It sounds like a tragedy that could be ripped from today's headlines. But what happened in Seadrift, Texas, was different in two significant ways. First, the strife happened in the late 1970s.
And second, the immigrants did not come from Mexico or Central America, but from Vietnam.
Tim Tsai's new documentary "Seadrift" looks at the clash in the seaside town, located about 150 miles southwest of Houston. Seadrift, which relied on fishing for its economy, had become home to a large number of refugees in the aftermath of the Vietnam War. Vietnamese crab fishermen begin clashing with the locals, who complained that the newcomers were overfishing and cutting into their daily haul.
The tensions escalated to acts of vandalism, including boat burnings, and the Ku Klux Klan attempted to exploit and inflame the racial divisions in the town. Things came to a head in 1979 when Vietnamese fisherman Sau Van Nguyen fatally shot Billy Joe Aplin during a fight.
Tsai, who was born in Taiwan and went to film school at the University of Texas, couldn't believe he had never heard of Seadrift in school. So, eight years ago, he traveled to Seadrift to interview people on both sides of the conflict and make a documentary.
"My thinking was that it had been three decades, people have had a chance to come to terms with what happened," Tsai said in a recent phone interview. "As I started making trips down to Seadrift, it became very clear that it is still an issue that a lot of people don't want to talk about."
Tsai is coming to Madison to present "Seadrift" at the UW Cinematheque, 4070 Vilas Hall, as part of the Asian-American Media Spotlight, a mini-festival of films. "Seadrift" screens at 1 p.m. Saturday, and at 7 p.m. Saturday the Cinematheque screens "Ms. Purple," a drama about a Korean-American woman working as a hostess in a karaoke bar as she cares for her ailing father. Writer and producer Chris Dinh will attend that screening.
Today, the town of Seadrift is much more integrated than it was in 1979, with Vietnamese-Americans assimilated into the community. But neither side was eager to revisit the town's notorious past. At first, when he interviewed residents, they would tell him the facts of the incident and little more, especially those who were involved in some way back then. Tsai said it took time and patience for him to get past that polite reticence and for the residents to open up about the emotions underlying the history.
That was particularly true of Beth Aplin, the daughter of Billy Joe Aplin. Tsai described her as somewhat detached during their first interview, and he feared he couldn't use the footage. But when he went back without his camera crew to scan some family photos, Beth Aplin opened up much more, even showing Tsai the bloodstained shirt her father was wearing when he died.
"Beth has come a long way from when she first started," Tsai said. "Since the film was finished she has come to several of the festivals where we've screened it, and has become much more open about talking about her family's story."
Tsai began work on "Seadrift" in 2011, and in the past couple of years started to see some uneasy parallels to the anti-immigrant sentiment of the current moment, and the resurgence of white supremacists.
"As I was editing the film, it was just surreal to see that what the KKK was saying back then was almost word for word what the alt right is saying today against immigrants and refugees," Tsai said. "It's just a different group (being targeted)."
"Seadrift" premiered at the Slamdance Film Festival in January and will likely play on public television next year.
"I hope through this story that the communities who are dealing with similar divisions and similar friction in the integration of refugee groups and new immigrant groups, that they can see and learn from what happened in Seadrift," Tsai said.
Stay up-to-date on what's happening
Receive the latest in local entertainment news in your inbox weekly!