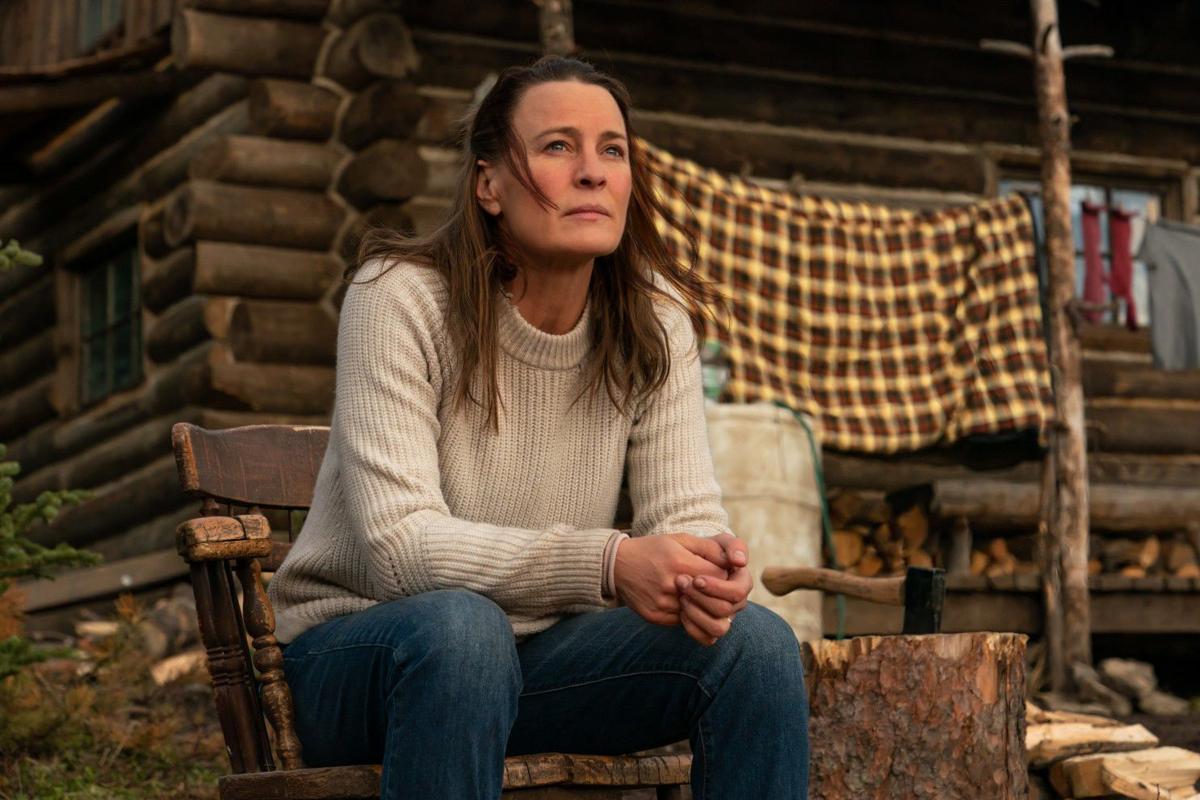 Note: "Land" is only playing in movie theaters, and was reviewed from a digital streaming link. The review is about the film itself, and a positive review is not intended to be encouragement or an endorsement to go see the film in theaters right now. People should make up their own minds whether they want to see a movie in theaters now or wait until it arrives on video-on-demand or DVD. And if you do decide to go the theater, please abide by all theater and public health rules to stay as safe as possible.
It's an odd but instructive coincidence that "Land" is opening the same day as "Nomadland." Beyond the similarity in titles, both movies are about older white women determined to live "off the grid" in America.
But Chloe Zhao's "Nomadland" (which will also be on Hulu on Feb. 19) is authentic and complex, full of contradictions and nuance. Robin Wright's "Land," by comparison, feels tidy and facile, traveling a straight line toward its character's redemption. It's not a bad movie — Wright is terrific in the lead role and an empathetic director — but its shortcomings are evident, especially in its by-the-numbers screenplay.
Wright plays Edee, a woman reeling from an unspecified tragedy that took the life of her husband and young son. She flees her home in an unspecified city for Wyoming, where she buys a dilapidated cabin deep in the forest, dumps her cell phone in a trash can, and has her car towed away. It's unclear whether Edee's plan is to live her life as a hermit, or slowly die alone, and it's even more unclear whether she cares.
At first, she tries to make a go of it, cleaning up the cabin and planting a garden. But she's ill-prepared for this life of survival, and when winter comes she's left cold and starving. She's rescued from oblivion by Miguel (Demian Bichir), a saintly hunter who nurses her back to health.
Miguel teaches Edee how to hunt and trap animals and otherwise live off the land. He also offers the kind of human contact she thought she had rejected, but now realizes she desperately needs. When asked why he has devoted so much time and energy to saving her, Miguel simply replies, "You were in my path."
"Land" is best, frankly, when it shuts up. There are long, gorgeous shots by cinematographer Bobby Bukowski of Edee in nature, the breathtaking beauty of the mountain landscape (Alberta standing in for Wyoming) and the changing seasons working to restore Edee back to life. Wright says so much with just her face in these moments, taking Edee from desperate grief to wary gratitude, and the soundtrack by Ben Sollee and Time for Three is understated and evocative.
But the spell is often broken when the characters start talking, and screenwriters Jesse Chatham and Erin Dignam shoehorn in sudden plot revelations and overwritten monologues that feel contrived, lurching the film into melodrama. The film's third act is particularly contrived and maudlin in a way that undoes the careful character work of Wright and Bichir.
Bichir brings an amused dignity to Miguel, but his backstory turns out to be a random collection of traumas and tics, like his obsession with the Tears for Fears' song "Everybody Wants to Rule the World." When the dialogue is this sparse, you need to make every word count.