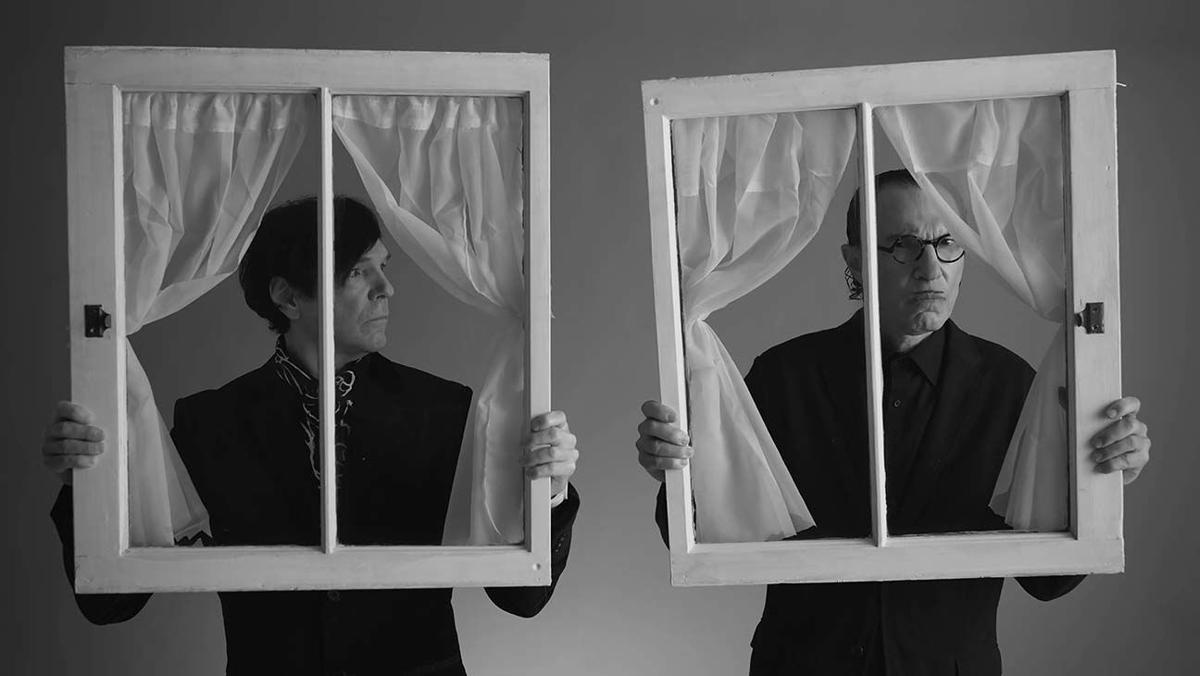 It's long past time that Ron and Russell Mael appeared on the big screen. Performing together as Sparks for the last half-century, the brothers Mael have always been larger than life. "They'd make really good Muppets," somebody says during Edgar Wright's exhaustive and affectionate documentary, "The Sparks Brothers."
With his matinee-idol good looks, Russell looked like a typical teen heartthrob in the 1970s and '80s, bounding around the stage in a jumpsuit as he sang. Ron, meanwhile, cultivated a more sinister air, with his slicked-back hair, Chaplinesque (or Hitleresque) mustache and wordless smirks. It was like both the popular kids and the outcasts had a brother they could idolize and put up a poster of on their bedroom wall.
At least, they could have if the Maels had ever gotten their due. But Sparks refused to follow the changing trends of pop music — they seemed like a British band even though they were from Southern California, and were making '80s synth records back in the '70s. By the time pop culture caught up with them, they were on to a new phase. If their stubbornness not to conform cost them mainstream success, it also created generations of devoted fans who saw how influential and daring — and how just plain funny — their brand of art-pop is.
Wright is one of those fans (he gives himself the on-screen title card "Fanboy" in the film) and the first documentary from the "Scott Pilgrim Vs. The World" director is a fast-paced, cheeky and utterly delightful film that finally gives Sparks their due. This film is long at 135 minutes, but it needs that time to chart Sparks' long career, all the detours and dead ends and unexpected triumphs along the way.
In addition to letting the brothers wryly tell their stories on camera, a parade of famous faces, including Beck, Flea, Patton Oswalt and Weird Al Yankovic, testify to the band's brilliance. Hilarious clips from '70s and '80s pop music shows like "American Bandstand" showcase just how out of step Sparks was with the fads of the times. Wright also uses animation (hand-drawn and stop motion) and witty film and TV clips. (A montage of doors being slammed illustrates the band being unable to get a record deal.)
Those archival film clips are also significant because movies have always been an influence on Sparks, and their career includes aborted collaborations with Tim Burton and Jacques Tati. With Wright's documentary, and their upcoming musical collaboration with director Leos Carax, "Annette," the movies are finally giving Ron and Russell Mael the happy ending they deserve.