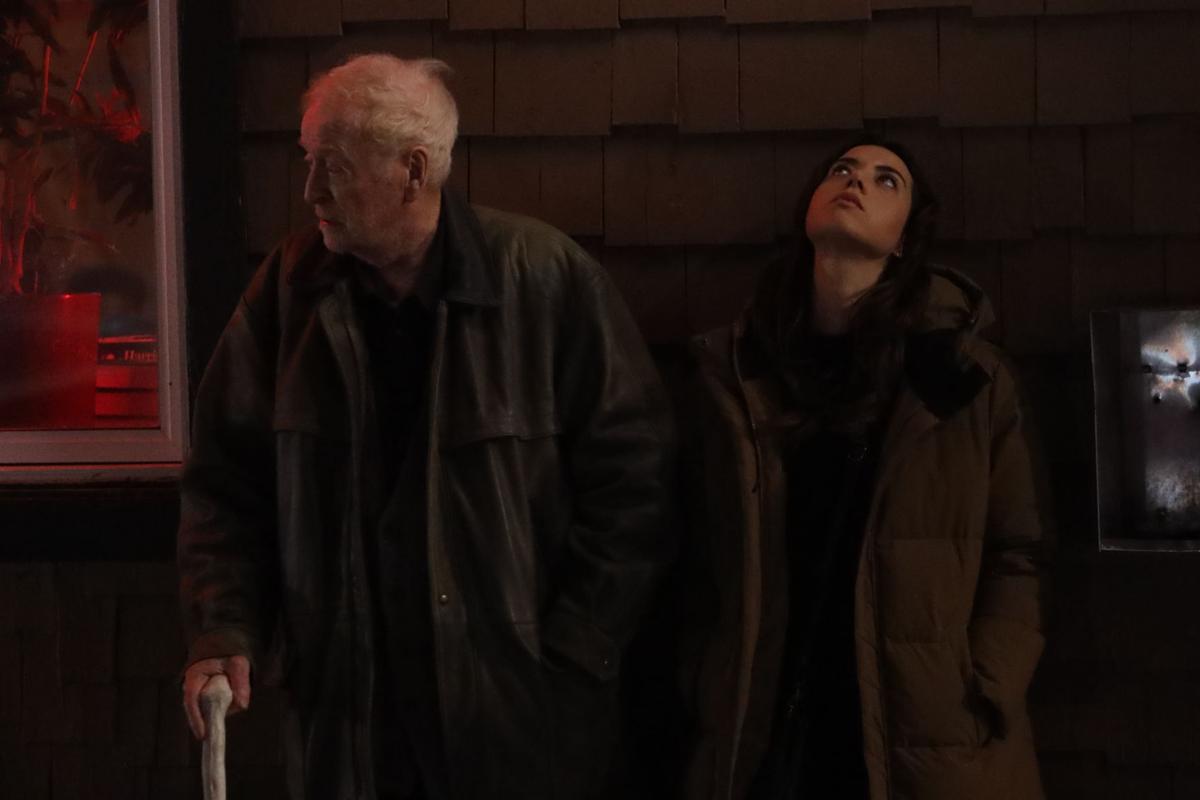 Unfortunately, his track record for picking those appearances lately has been less than stellar. He's never less than arresting to watch in the comedy-drama "Best Sellers," constantly making the most of the rote material he's been handed. If only the movie around him were up to his standards.
"Best Sellers" is available Friday on video-on-demand from Amazon, VUDU and other services.
Caine plays Harris Shaw, a cranky and reclusive author who, in an opening scene, finishes a novel on his old typewriter and then muses over whether to set the manuscript on fire. Harris has only one book to his credit, a supposed masterpiece written 40 years earlier called "Atomic Autumn," and seems in no hurry to publish another.
That changes with the appearance of Lucy Stanbridge (Aubrey Plaza), a young executive trying to keep her father's floundering publishing house afloat. Desperate to find a hit book to publish, Lucy and her assistant (Ellen Wong) stumble across an old contract Harris signed with her father 40 years ago for a second book. It's still legally binding, so Lucy tracks down Harris and browbeats him into giving her that new book.
One of the pitfalls about movies about great authors is that, when the movie presents examples of their actual writing, it's often laughably mediocre, a middling screenwriter's idea of what great literature looks like. "Best Sellers" avoids that problem at least because Harris' new book, "The Future is X-Rated," is clearly terrible, an overbaked sci-fi potboiler about the last man on earth.
The film is entertaining and unexpectedly emotional, mixing footage of free solo climber Marc-Andre Leclerc scaling impossible heights with a psychological exploration of what attracts people to such dangerous situations again and again.
Lucy drags Harris out on tour, where the irascible old man becomes a viral sensation among hipsters for repeating an expletive over and over, or urinating on his own book. Screenwriter Anthony Grieco's attempt at satire of the publishing industry and YouTube culture is mild and toothless. "You have 20,000 followers," Lucy enthuses. "Christ had followers," Harris snarls. "Look what happened to him."
I was hoping that Caine and Plaza, who excels at playing acerbic characters, would strike comedic sparks sparring with each other, but the material doesn't give them enough to work with. I like a well-deployed swear word as much as anybody, but it's usually a sign that a screenwriter doesn't have confidence in the material when they load the dialogue with random f-bombs, trying to manufacture dramatic intensity that isn't there.
The actors seem more comfortable when "Best Sellers" makes its inevitable shift into warm-hearted drama in the third act, as Lucy and Harris start to bond and reveal secrets from their past. Actor-turned-director Lina Roessler gives both actors space to find the emotions between the lines; there are great moments of a silent Caine, either churning with anger or gripped by sadness, hinting at emotional depths in Harris that the screenplay can't otherwise find.
Caine in "Best Sellers" is like finding a first edition in the middle of a rack of used paperbacks. 
Share your opinion on this topic by sending a letter to the editor to tctvoice@madison.com. Include your full name, hometown and phone number. Your name and town will be published. The phone number is for verification purposes only. Please keep your letter to 250 words or less.