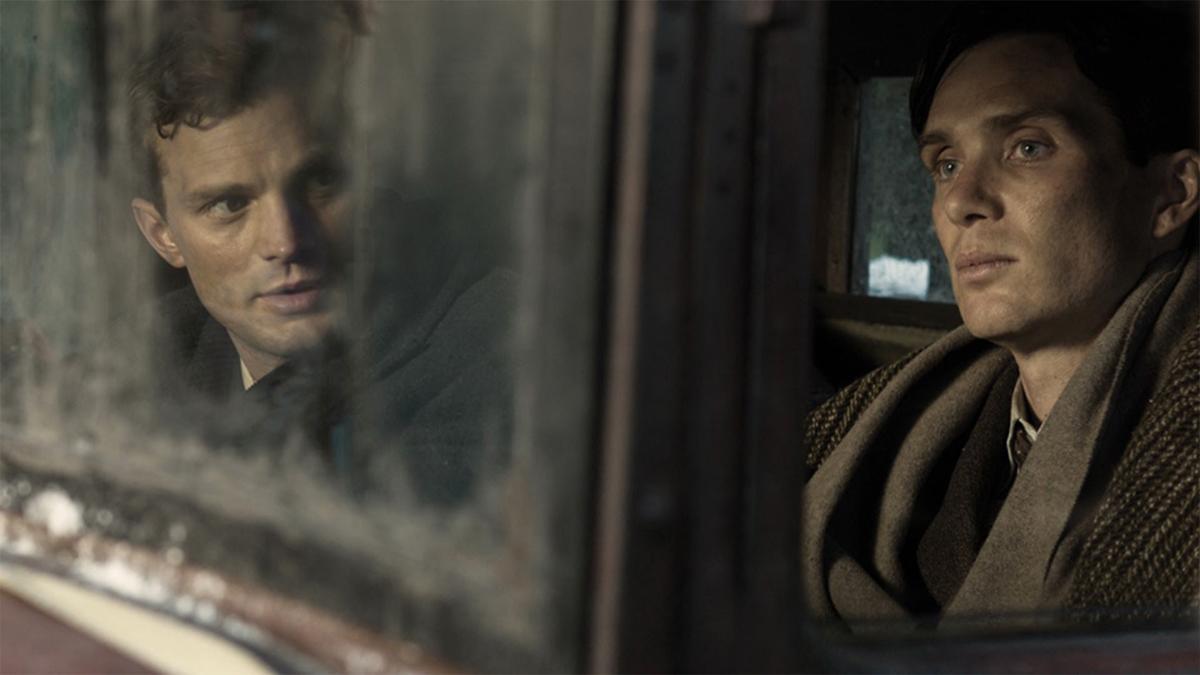 I will confess that I initially thought "Anthropoid" was a movie about a giant robot spider. In fact, British director and co-writer Sean Ellis' film is a grim and gripping fact-based World War II thriller about characters caught in a very different kind of web.
In 1938 at Munich, the opening title cards tell us, the Allies handed over parts of Czechoslovakia to Hitler in the hopes of appeasing him. That betrayal sets the mood for the story of Operation Anthropoid. It's 1942, and the country is in the grip of Hitler's No. 3 man, Reinhard Heydrich, nicknamed the "Butcher of Prague" for his brutal methods.
The film opens with two Czech soldiers from its army-in-exile parachuting into a remote forest. They are Jozef Gabcik (Cillian Murphy) and Jan Kubis (Jamie Dornan), and as they make their way to Prague and join up with the tattered threads of the resistance there, their mission becomes clear: assassinate Heydrich.
It's a mission that makes sense on a geopolitical scale; not only does it strike a visible blow against the Nazis, but the Czech government wants to show the Allies that they're ready to be equal partners in the fight. But, on the ground and under siege, some of the resistance fighters worry that killing Heydrich will accomplish nothing, other than release a wave of revenge killings of innocent Czech citizens. That uncertainty about the value of the mission gives "Anthropoid" an uneasy moral texture; nobody argued in "The Guns of Navarone" that destroying the guns would make things worse.
Ellis keeps much of "Anthropoid" on a low boil, as Gabcik and Kubis track Heydrich's movements and plot their attack. Using shaky, newsreel footage-style cinematography and a minimalist soundtrack that sounds like an old boiler room hissing and groaning, Ellis effectively creates the terrifying feeling of living under Nazi rule, fearful that a chance encounter with a drunken soldier or greedy collaborator will lead to instant death.
The boyish Jozef is the more pragmatic of the two, convinced that he's been sent on a mission that he's not expected to come back from. Dornan, who usually plays bad boys in "50 Shades of Grey" and Netflix's "The Fall," is unexpectedly good as the more hopeful, nervous Jan. He to maintain some semblance of a normal life, even falling for a local girl. Jozef says it's dangerous to pretend that anything is normal anymore.
When the assassination attempt comes, it's scary and chaotically real, not the smoothly choreographed action of traditional thrillers. By the end of the film, a bloody protracted siege inside a church, "Anthropoid" has slipped into a more conventionally satisfying action-thriller mode.
But by that point it is has laid a foundation of moral weight as well as dramatic excitement. Ellis has decided that the best way to honor the exploits of these heroes is to not sugarcoat them or the evil they faced, and "Anthropoid" is a darker and more interesting film for it.