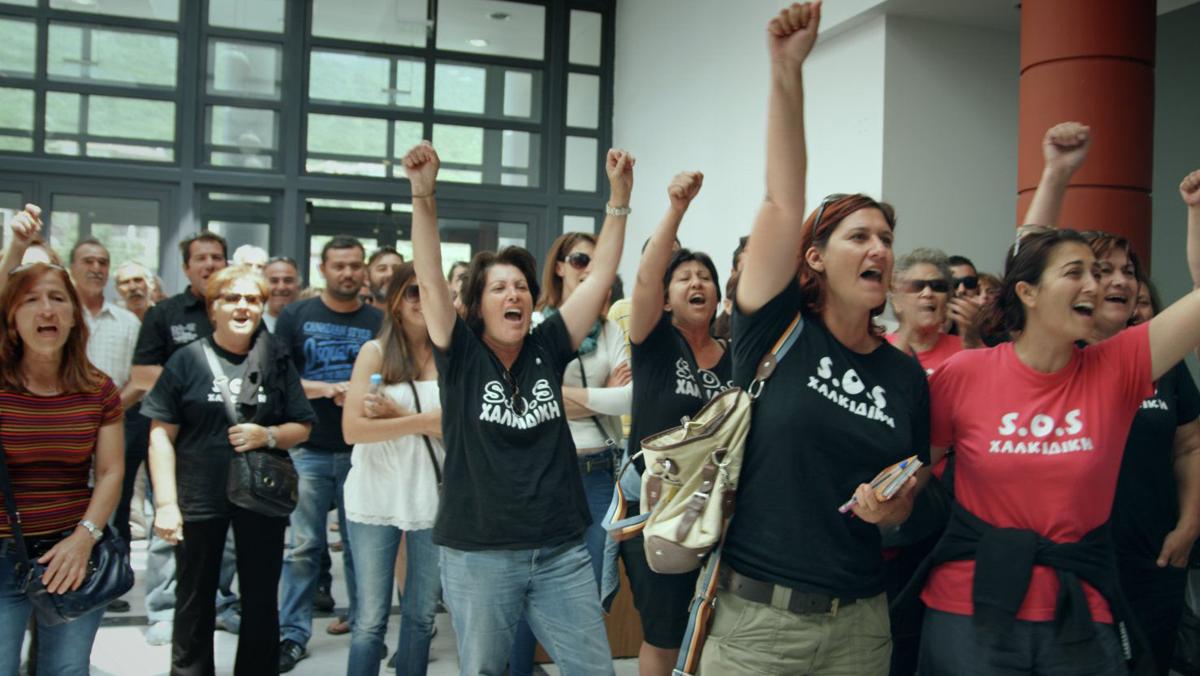 "Can I be honest with you? I've always kind of hated films about climate change."
Well, this could be awkward, given that author and activist Naomi Klein says these words at the beginning of "This Changes Everything" — a climate change documentary.
But what Klein says she's tired of is the familiar clichés of climate change documentaries like "An Inconvenient Truth" — ominous-looking maps, melting glaciers, worried polar bears. What Klein (who wrote the book of the same name that the documentary is based on) wants to see is more focus on people. "This Changes Everything" looks at how climate change affects ordinary people and how those ordinary people can band together to fight for a healthier planet and a more sustainable economic model in one fell swoop.
"This Changes Everything," directed by Klein's husband Avi Lewis and backed by some heavyweight Hollywood producers, including Alfonso Cuaron, Danny Glover and Seth MacFarlane, has its Madison premiere at 7 p.m. Wednesday at the Barrymore Theatre, 2090 Atwood Ave. Sponsored by the Madison 350 environmental activisim group, tickets are $8 ($5 for students) and the screening will be followed by a discussion of local issues and ways to take action.
Rather than dwell on the doom-and-gloom predictions that so many other climate change documentaries do, "This Changes Everything" focuses on pockets of activists who are pushing back successfully. The film hops from one trouble spot in the world to the next, from the Alberta tar sands (currently in flames) to air pollution problems in China, from an environmentally devastating power plant in rural India to strip mining in Montana.
What Klein finds in each locale are ordinary people taking direct action, and in many cases rocking entrenches business interests back on their heels. In Montana, for example, a pair of ranchers band together with local Cheyenne activists against mining interests. At a public hearing called by the activists, the camera catches Montana Department of Environmental Quality officials, who seem in league with the mining companies, surreptitiously turning off their recording devices as one of the activists gets up to speak. They're clearly surprised and nervous by the pushback they're getting.
Klein hopes that the current environmental dangers will cause people to rethink their relationship with the natural world as something to be dominated. "Growth is the closest thing we have to a global deity," she said. If these disparate campaigns across the globe can band together into a sustained opposition — "Blockadia" is the term some activists are using — they might really change everything.
This may be wishful thinking, of course. But in the face of so much dire news about climate change, a little optimism can go a long way. And the few bright points of light that "This Changes Everything" showcases might convince others to light their own sparks of resistance.