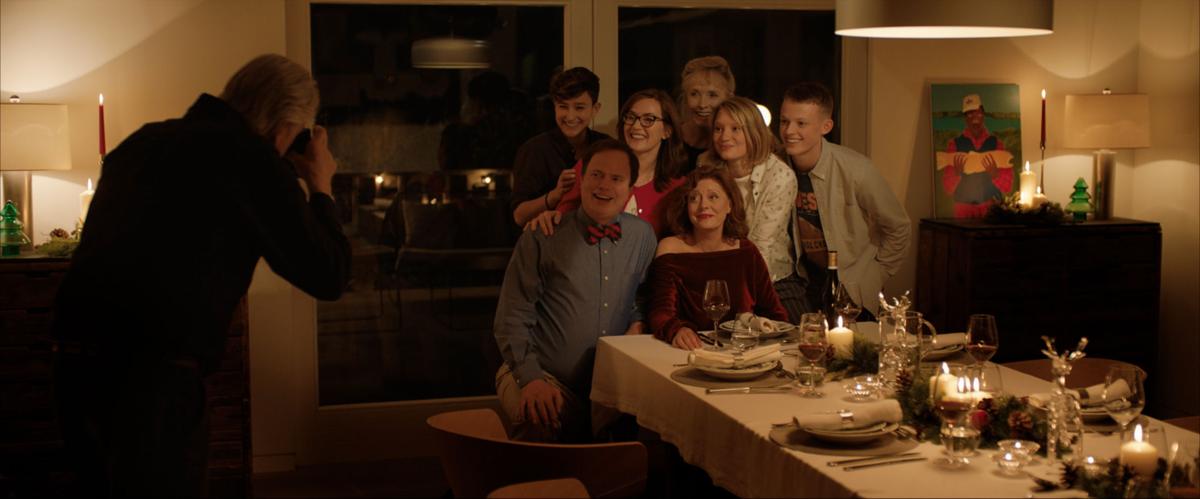 It can be painful to watch a good actor struggling to make substandard material work. "Blackbird" is packed with great actors — Susan Sarandon, Kate Winslet, Mia Wasikowska, Sam Neill, Lindsay Duncan. And you can see every ounce of their effort on the screen.
But "Blackbird" just doesn't lift off, although it has a couple of great performances (and a couple of fatally miscast actors).
One of those great performances is by Sarandon, who plays Lily, an architect who has lived with ALS for half her life. Now that the disease is in its final stages, she's decided to end her life while she is still physically able to.
Before she goes, Lily invites her family back to the seaside house in the Hamptons she designed that they spent summers at for one final weekend together. Lily and her caring husband Paul (Neill) welcome their older daughter Jennifer (Winslet) and her husband Michael (Rainn Wilson), and their teenage son Jonathan (Anson Boon). Next comes younger daughter Anna (Wasikowska) and her girlfriend Chris (Bex Taylor-Klaus). Then there's Liz (Duncan), who has been best friends with Lily since college.
Everyone is aware that this will be the last time they see Lily, which sets up the potential for a moving family drama and a meditation on facing mortality. In addition to showing the physical toll of ALS, Sarandon ably navigates Lily's shifting emotions in her final days, peaceful and sanguine in some moments, unsure and frightened in others.
Unfortunately, Christian Torpe's screenplay (based on his 2014 Danish film "Silent Heart") assigns each of these characters around Lily exactly one trait as they walk in the front door. Jennifer is a joyless scold, and Winslet gets little to do other than furrow her brow disapprovingly. In her own way, Wasikowska is just as restricted in playing the touchy live-wire Anna, hitting the same anxious note over and over. It's impossible to believe they're sisters.
Wilson's Michael is a nerdy dad with a penchant for "fun facts," while Jonathan is a sullen teen who hides his dreams of being an actor from his straight-laced parents. Even Neill, appealingly restrained as Paul, gets to do little more than sit in the background and look supportive.
Largely confined to that one house, "Blackbird" unfolds like a stage play as the family members clash and reconcile, and clash again. The film lays the weepy melodrama on thick, but there are some nice moments, including an ad hoc Christmas dinner in the middle of the summer. I even appreciated the honestly of the awkward moments as Lily's family tries to figure out how to act in these unusual circumstances. When do they start mourning their mother when she's still sitting right next to them?
Unfortunately, Torpe's screenplay steamrolls forward with one big dramatic revelation after another that undercuts any emotional honesty the film tries to build up. There's one big reveal late in the film that I assumed was the movie's big secret, but then Torpe tries to shoehorn in an even bigger one from out of nowhere in the final 20 minutes.
Director Roger Michell ("Changing Lanes," "Hyde Park on Hudson") knows how to get the best out of his actors, and the film looks terrific, with Lily's elegantly appointed house bathed in golden light. But all the pretty surfaces and fine acting can't disguise the fact that the movie doesn't connect emotionally.
Stay up-to-date on what's happening
Receive the latest in local entertainment news in your inbox weekly!