A couple of years ago, Madison Memorial graduate Sierra Garcia was on top of a mountain in Montana, working 12-hour days in below-freezing temperatures.
And she was exactly where she wanted to be.
Garcia was a producer's assistant on the independent film "Walking Out," a survival thriller starring Matt Bomer and Josh Wiggins as an estranged father and son who must stay alive when things go wrong on a hunting trip.
"That's what drew me to the project was that within this survival thriller there was this deeply rooted family drama that just pulls at your heart," she said. "You of course both want them to survive, but more than anything you want them to connect."
Garcia is back home in Madison for a couple of this week to promote "Walking Out." The critically-acclaimed film opens today at New Vision Fitchburg 18, and Garcia is doing a post-show audience Q&A after the 7:15 p.m. showing.
Garcia's love for moviemaking started at a very early age. Her parents met while working at WISC-TV Ch. 3, and later went on to start their own corporate video production company, Andy Garcia Productions.
"Through them I developed this love for being on set at a really young age," she said. "Moviemaking to me felt like putting together a puzzle. That's what they pushed into me, this idea of putting pieces together, and the ebb and flow of a creative process."
After graduating from Memorial in 2011, Garcia attended Vassar College where she got a degree in film theory. Looking for a way to break into the film industry, a friend told her of a producing-directing team who was looking for an assistant. She did a Skype interview, and before she knew it was on a plane to Montana for the "Walking Out" shoot.
The crew shot in several locations over the four months they were in Montana in late 2015 and early 2016, outside Livingston and Bozeman.
"It's so remote that we would go to the top every day, and we had no way to contact anyone," Garcia said. "We had one satellite phone in case of emergencies. It was 12 hours days in below freezing temperatures. It was so cold that they had to get electric blankets to put under the batteries for the cameras because they kept freezing up."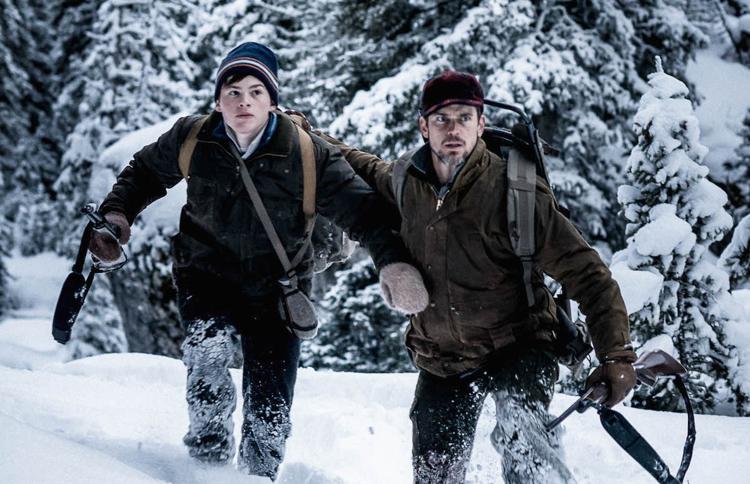 After the shoot, Garcia served as post-production supervisor on the film, again putting together the final pieces of the puzzle much like her parents taught her in Madison. From there, she was hired by another producer on the film, Brunson Green, to be part of Harbinger Pictures, a boutique independent film production company which has produced films like "The Help" and "A United Kingdom."
Now, she's involved in development, putting together the first pieces of the puzzle to bring together talent and financing to make movies.
"We get to be really picky about what we want to make," Garcia said. "We like to make movies that hit upon issues in society that we face. They all have common threads of indecision and disconnect and discord. People aren't coming together, and why?"
Garcia said that she thinks her Midwestern work ethic serves her well in Hollywood, where she's both appreciative of the hard work that others do and straightforward about what she wants.
"A lot of people in Los Angeles can come off as jaded and mean," she said. "Staying true to who you are and what you want to see on screen is really important."