As the founders of the local advertising and marketing company Visuality, Chris Micklos, Jay Sapiro and Glenn Chung have spent over 20 years making commercials and videos for clients ranging from politicians to health care companies to nonprofit groups.
In their day jobs, there's usually not much of a call for gallons of fake blood.
But there the three men were, in a farmhouse in Greendale, fitting an actor with hoses connected to a fire extinguisher full of red goo to make it look like his throat had been slit.
"Blood was just spurting out and pooling underneath," Sapiro said. "We never did that for a client!"
The three men were shooting "The Nursery," a low-budget indie horror movie about four friends in a deserted farmhouse who face a vengeful spirit. Finished last year, "The Nursery" has found a distributor and will be released next spring.
The three filmmakers said their background as business owners helped a lot.
"We built up a social media presence of about 60,000 (Facebook followers), and were always thinking about how we would market the film," Sapiro said. "We apply not only the artist point of view but the business point of view."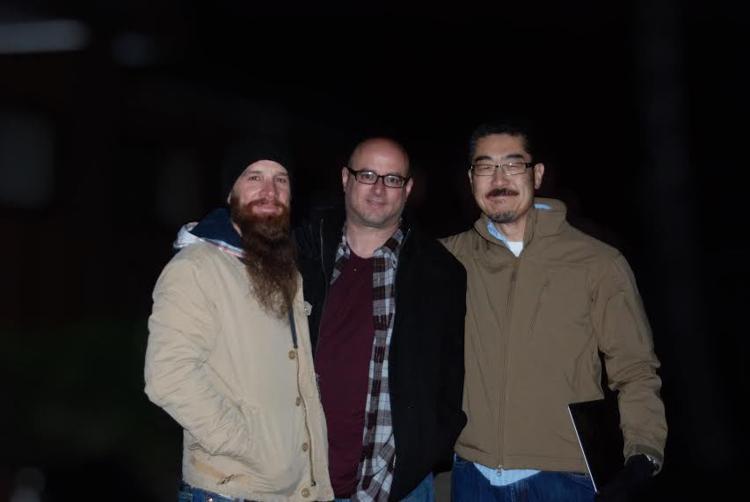 The three friends had knocked around the idea of making a movie together for years, and finally decided in early 2016 to go for it. Their background in marketing and advertising helped them narrow their options to something they would enjoy making and that would have the best shot at selling.
"He's always loved horror," Chung said, pointing to Micklos. "We're fans, but not to the level Chris is. We thought horror would be advantageous for a couple of reasons. We thought we could find people who could do the level of acting required — you don't need Oscar-caliber performances, although our talent ended up being really strong.
"And horror tends to sell strong. Also, you can make a tight movie logistically and it still seems like a movie. We basically only used one location."
That location was a house in Greendale, south of Milwaukee, owned by Chung's parents. Beginning on Oct. 30, 2016 (fittingly, the first day of shooting ended in the early hours of Halloween), the cast and crew would drive out to Greendale on weekends to shoot.
"You're shooting a 30-second commercial, you might do one or two eight-hour days," Chung said. "We were getting there at 10 in the morning and not leaving until 2 a.m." And then add in driving the 70 miles back and forth to their homes in Madison.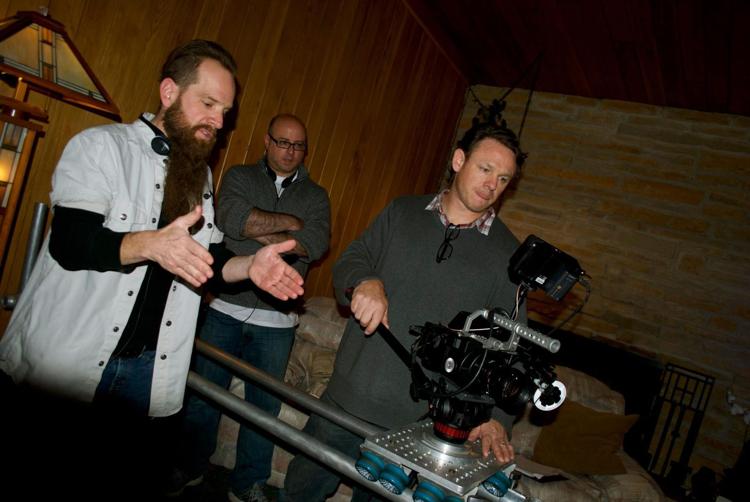 The shoot took 13 days. The three men describe the process as a challenge because of the scale of making an 80-minute movie, but also a lot of fun. They were able to hire talented crew members, many they knew through making ads, and were delighted at the quality of actors they found in Wisconsin through casting.
"The performances, for this kind of movie, are really, really strong," Micklos said. "They did a terrific job and we were really proud of that."
While there are some bloody moments (like that scene that required the hoses and the fire extinguisher), Micklos describes "The Nursery" as more of a suspenseful film, suggesting the horror rather than showing it, in a throwback to classic horror films of the 1970s and 1980s.
"It's not a gorefest by any stretch of the imagination," Micklos said. "We have one or two bloody scenes, but it's more suspense and existential angst. We tried to develop the characters enough that people would care about them."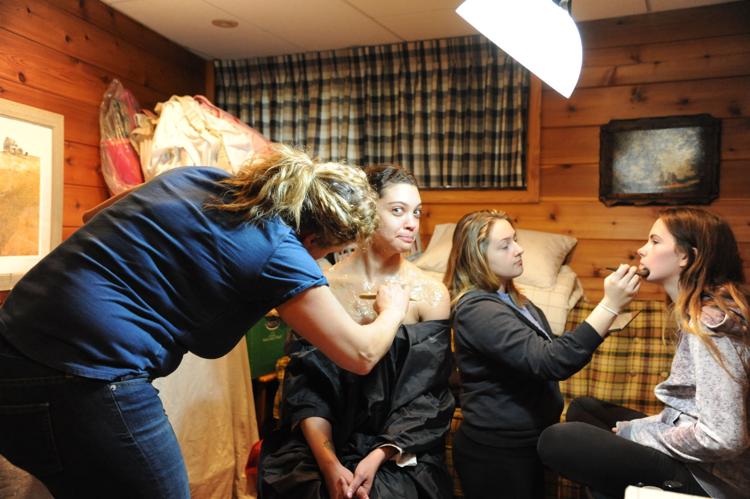 The filmmakers ended up fielding distribution offers from about a dozen companies, some offers more serious than others, before signing with Uncork'd Entertainment, a company that specializes in indie horror films.
The film will be released in the spring on DVD, video-on-demand and streaming, but not in theaters. However, Micklos said he's entering the film in the Wisconsin Film Festival and thinks it would be a good fit.
And Micklos, Sapiro and Chung are already having preliminary discussions about what movie they'll make next.
"There were times where it was extremely stressful and exhausting," Micklos said. "But in the end, the process was everything you could have hoped it would be."