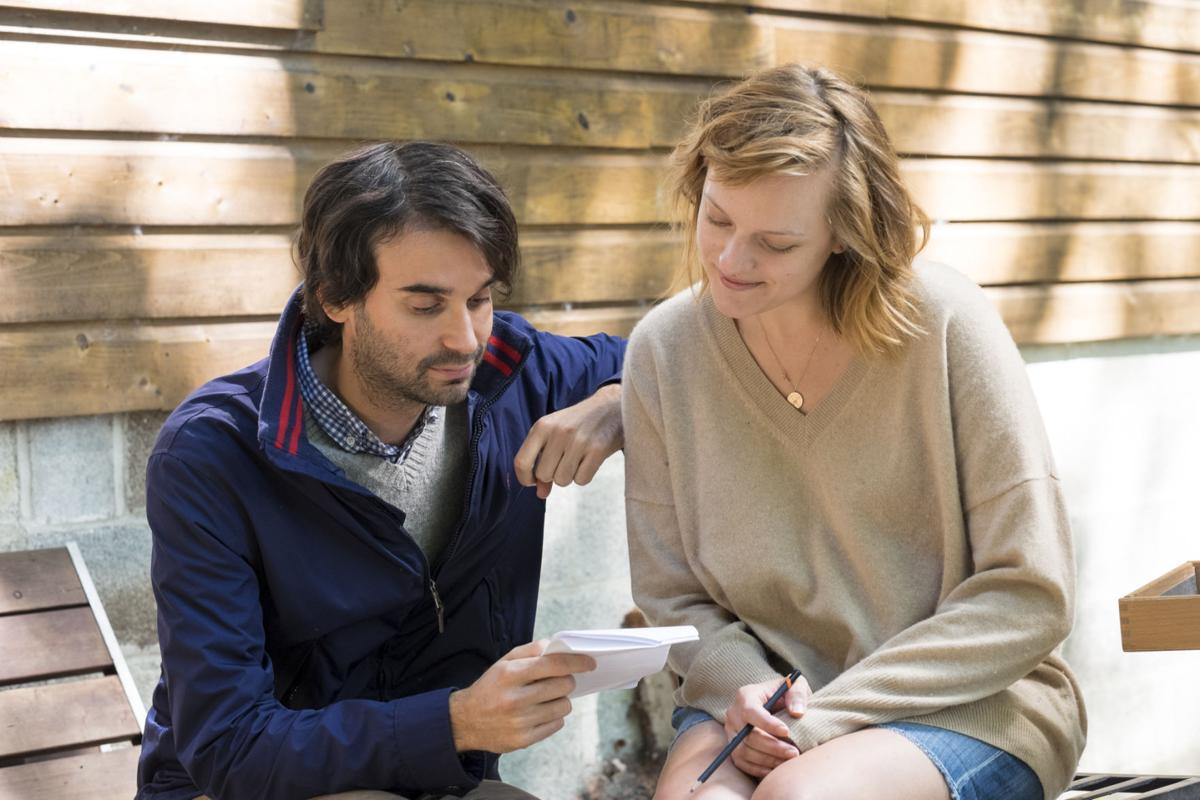 Fresh out of the 2014 Sundance Film Festival, writer-director Alex Ross Perry earned raves for his caustic comedy "Listen Up Philip," starring Jason Schwartzman as a selfish writer for whom success only deepens his misanthropy.
"Philip" got great reviews, good buzz and a nationwide release that included a stop at Sundance Cinemas in Madison last year.
"None of the opportunities that you are told are the only opportunities you're going to be offered — to come and direct a pre-existing script or your next huge movie immediately gets financed — none of that was happening," Perry said.
So, at the urging of his producer Joe Swanberg (himself a prolific filmmaker), Perry decided that he'd better make another film fast.
The result is "Queen of Earth," released less than a year after "Philip," and which opened at Sundance Cinemas in Madison on Friday. For those used to the acidic, talky comedy of "Philip," it's a shockingly different film, a psychological drama about a woman (Elisabeth Moss of "Mad Men") who may be going insane. Perry compares it to Woody Allen following up "Annie Hall" with "Interiors."
"It was just a way to keep busy," Perry said. "I didn't get any of those five dream jobs that they give out after Sundance, so I'll make my own job. That's what I'll do for the rest of the year, rather than sitting around being depressed about my lack of opportunities."
Perry expected that the claustrophobic "Queen" would be a harder sell to audiences than "Philip," but he says the reaction has been "really shockingly positive" so far.
"I think we kind of assumed that this one would be pretty divisive, because it's peculiar and idiosyncratic in ways that movies usually are not," he said. "For whatever reason, that's turning out to be exactly why the response is so strong. Its personal idiosyncrasies are being really embraced by people."
Those used to seeing Moss as the self-possessed Peggy on "Mad Men," or even the supportive girlfriend in "Philip," will be startled to see her raw, wounded performance in "Queen of Earth." She plays Catherine, a woman devastated by the death of her father and a bad breakup. She retreats to a lake house owned by the family of her friend Virginia (Kathleen Waterston) for solace, but instead finds herself seeking deeper into grief and paranoia.
Critics have seen "Queen of Earth" as an homage in parts to European art cinema of the 1960s, especially Roman Polanski's "Repulsion" and Ingmar Bergman's "Virgin Spring." But the film's unnerving tone and texture also reference '70s horror films.
Perry is intimately familiar with both — he spent a decade working at New York's Kim Video, a cosmopolitan independent video store in the vein of Madison's Four Star Video Heaven. He said he finds equal inspiration and value in both so-called highbrow and lowbrow cinema. In our interview, he references the recent passing of "Scream" director Wes Craven, noting that Craven's "Last House on the Left" was inspired as well by Bergman's "Spring."
"My favorite way to look at film is to democratize the entire process and say, to me, there is no difference between the quality and influence of a Bergman-type film and a Wes Craven-type film. To me it's all the same. I really wanted to try and make sure this film came from a place of pure appreciation of all the kinds of films that are important to me."
When making "Queen of Earth," Perry said he and cinematographer Sean Price Williams (who also worked at Kim's) would reference old movies as a shared shorthand when setting up shots. ("Sure, a little Polanski. Maybe a little 'Repulsion,' but maybe a little more 'Knife in the Water' for this sequence.")
But they hadn't seen the movies in years, relying on their memories of what they thought certain shots looked like. The end result ends up being something quite different than the reference they thought they were making.
"Now our movie feels like something different," Perry said. "It feels like us. Because it's our vague memories combined with our own ideas combined with what we can pull off with our limited resources. That's how it becomes yours."
As for Moss, Perry really liked working with her on "Philip" and wanted to give her a lead role. She was the second person after Swanberg that he sent the script to, and she said yes within 24 hours. Eventually, her role grew to that of collaborator, offering input not just on her performance but on casting, locations and lighting.
"We'd barely scratched the surface of what she's capable of," Perry said. "I was just excited to show a whole other side of her. She can do anything."
Now that "Queen of Earth" is in theaters, Perry now has those big post-Sundance writing jobs everybody thought he'd get two years ago. He's working on a screenplay adaptation of Don DeLillo's "The Names" and, in an intriguingly bizarre move, a live-action "Winnie-the-Pooh" film for Disney.
Now that these doors are opening, Perry said he's glad he didn't spent the intervening year sitting around, but making a smaller movie on his own terms.
"It was really rejuvenating. It was a way to get back in touch with the way I taught myself to make movies. You see these filmmakers make these tiny movies because they have to, and then they make a bigger movie. And then they don't make a movie, because they can't process how to go back and make a smaller movie.
"And I really wanted that to not be what happened to me. There's not a straight line."
Stay up-to-date on what's happening
Receive the latest in local entertainment news in your inbox weekly!