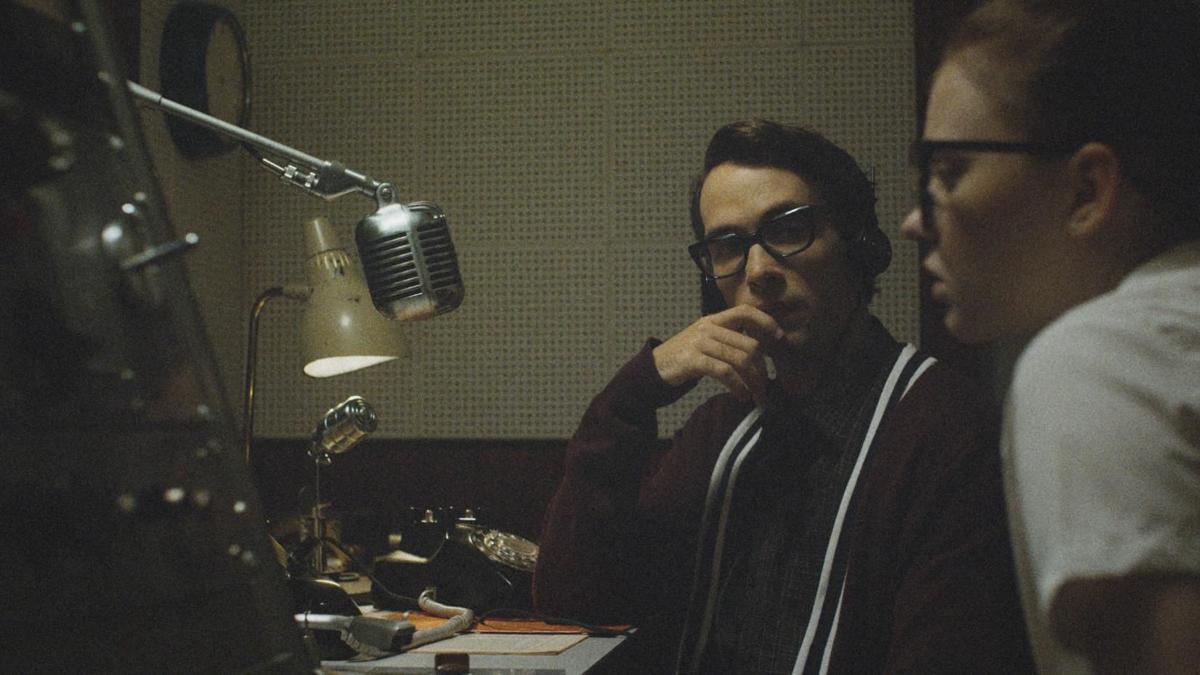 I've never made this recommendation in a movie review before, and because I usually review movies that are in theaters, I couldn't make it anyway. But I'll say it for "The Vast of Night," since it is available starting Friday exclusively to stream on Amazon Prime.
Watch this movie while wearing a good pair of headphones.
As relentlessly creative as Andrew Patterson's sci-fi thriller is visually, it sounds even better. It's a movie where listening is just as important as seeing, maybe more so. The film suggests more than it reveals.
Patterson sets the tone early by framing the movie as if it was an episode of "Paradox Theater," a "Twilight Zone"-style classic TV show with a Rod Serling-like narrator. Initially, we're watching the action on a black-and-white TV, shot in the stylized "theater on television" way of that era.
But then the camera seems to enter inside the TV, and "Vast of Night" explodes into color with a long tracking shot that takes us inside and through a high school basketball arena as the players practice for the big game. The time is 1959. The place is the small town of Cayuga, New Mexico. And the basketball game is the biggest thing in town that night.
A strange sound starts emanating through the town's airwaves, detected at first by switchboard operator Fay Crocker (Sierra McCormick), a plucky teenager sporting cat's eye glasses and the latest copy of "Modern Mechanics" under her arm. She gets in touch with Cayuga's fast-talking, charismatic Saturday night radio DJ, Everett "Maverick" Sloan (Jake Horowitz). Then Everett and Fay both start getting calls from residents who see something strange in the sky outside of town.
It's a familiar sci-fi story that was probably played out back in 1959, let alone in 2020. But the screenplay, co-written by Patterson, James Montague, and Craig W. Sanger, tells it in a fresh way as we follow Fay and Everett's investigation. So much of the information is presented through audio: lost scraps of old tapes, an anonymous caller to the radio station, that otherworldly sound. The sound design is brilliant as it incorporates the sounds of old technology. We hear the clunk of reel-to-reel tape recorders, and the whirr of phone lines as Fay connects and disconnects them from the switchboard.
Patterson gives us so much visually as well, with long shots like that opener that build dread and suspense. One such shot follows Fay as she runs from one end of town to the other to find Everett. Another focuses on Fay at the switchboard, juggling several different calls at the same time, each with a scrap of a clue about what's going on.
The clever but naive Fay and the faux-worldly Everett make a delightful pair of sleuths, and McCormick and Horowitz have terrific chemistry on-screen. In a way, they are both outsiders in this little town, yearning to escape for something bigger. They may get more escape than they bargained for.
"The Vast of Night" reminded me a lot of the Coen Brothers' "Blood Simple," another low-budget debut in which the filmmakers substituted creativity for money, pouring everything they had into their first movie because they didn't know if they'd get the chance to make a second one. If there's any justice in the world, "The Vast of Night" will be just as strong a launching pad for Patterson's career.
Stay up-to-date on what's happening
Receive the latest in local entertainment news in your inbox weekly!