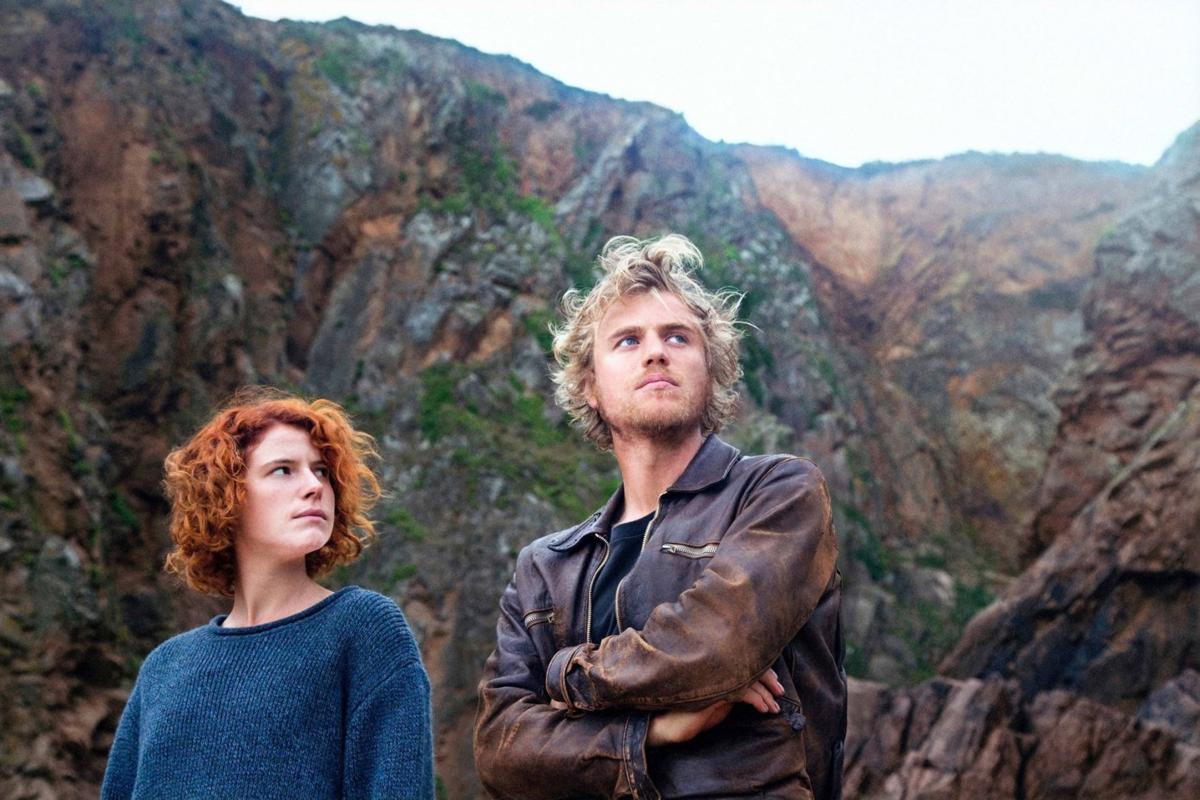 "Beast" is a love story between two people, a lonely woman and a mysterious outsider. And one of them may be a serial killer.
It may seem like a plot out of a lurid airport paperback or a Lifetime movie-of-the-week. But writer-director Matthew Pearce makes something psychologically rich and emotionally haunting out of the material.
Moll (Jessie Buckley) is a lonely, troubled woman living with her family on the British island of Jersey. Her family, especially her mother (Geraldine James) are controlling and almost absent-mindedly cruel. At Moll's 27th birthday party, Moll's youngest sister Polly (Shannon Tarbet) hijacks the party by announcing her engagement. Her mother tells Moll to go fetch some champagne, turning her from the focus of the party into the hired help.
Angry and hurt, Moll runs off for a night of dancing, alone, at a nearby club. After she's accosted by a lout, she's rescued by Pascal (Johnny Flynn). He's a local handyman who is considered something of an eccentric by the rest of the island. But he sees her as nobody else does. Both shunned by their community in their own ways, they're drawn to each other.
There's a fairy-tale element to how Pearce structures this. Trapped by her family (her home is surrounded by tall hedges like a prison), Moll is Rapunzel, the princess longing for the handsome prince to come rescue her. Or she's Sleeping Beauty, waiting for the prince to come wake her up.
But what Pascal wakes in her may not be so nice. A violent incident from Moll's adolescence suggests that underneath her good-daughter exterior conceals uncontrollable rage. Pascal, with his unnervingly direct way of confronting people he doesn't like, unlocks that anger in her.
A serial killer has been murdering teenage girls on the island, and the police begin to focus on Pascal as a suspect. Moll begins to cover for him, lying for him. It may be because she thinks he's innocent and loves him. Or it may be because she thinks he's guilty, and likes that he awakens the darkness inside her.
"Beast" turns on a knife edge between these two possibilities, building suspense and dread over whether Pascal is the killer or not, and over whether Moll wants him to be or not. Pearce is a master at building unnerving ambiguity into scenes that can be interpreted multiple ways, keeping us guessing into the last possible second.
He also locks us effectively into Moll's damaged perspective, making us feel the exhilaration of her love for Pascal as well as the burn of her anger. Unnerving nightmare sequences, in which Moll flips between victim and perpetrator, add to the sense of dislocation and horror.
Buckley gives a raw, feral and yet beautifully controlled performance as Moll. Like Florence Pugh in "Lady Macbeth," it's a debut performance from a relatively unknown actress that we can't look away from. However far down into the dark Moll goes, and whatever she becomes when she's there, we want to go with her.