If you don't know what you're looking at, the images can be quite beautiful in an abstract way.
Ivory tusks stacked into abstract sculptures the size of huts. Water reflecting the golden streetlights of a flooded piazza in Venice. A massive mountain of garbage, in which the discarded bits of plastic form a pointillist painting of blue and white dots.
We're used to documentaries that celebrate gorgeous scenes of the natural world, but "Anthropocene: The Human Epoch" adds a discomfiting twist, presenting beautiful images of some of the ugliest things that humans are doing to the planet.
The arresting nature of the images, the sheer scale at which these projects are transforming the planet, may hit viewers in a different, more visceral way than the typical environmental documentary.
The UW-Madison's Nelson Institute for Environmental Studies, which has sought innovative films about the environment through its biannual "Tales From Planet Earth" film festival, is sponsoring the Madison premiere of "Anthropocene" at 7 p.m. Wednesday at the Union South Marquee Cinema, 1208 W. Dayton St. The screening is free, and is co-sponsored by the Outrider Foundation, timed to coincide with the United Nations Climate Action Summit this week in New York. Members of the Wisconsin Union Directorate's Society and Politics Committee will conduct a post-show discussion in the theater afterwards.
"Anthropocene" is a term that refers to our current geological age, where human behavior is the primary driver reshaping the earth. Filmmakers Edward Burtynsky, Jennifer Baichwal and Nicholas de Pencier traveled the globe finding and photographing examples of that impact.
In Siberia, a massive industrial smelting complex that looks like something out of a "Blade Runner" movie has created the most polluted city on earth. In Germany, 12,000-ton excavators that look like skyscrapers on treads are tearing up the landscape. On Vancouver Island, 85 percent of the old-growth forest has been razed, leaving fields of wreckage in its wake.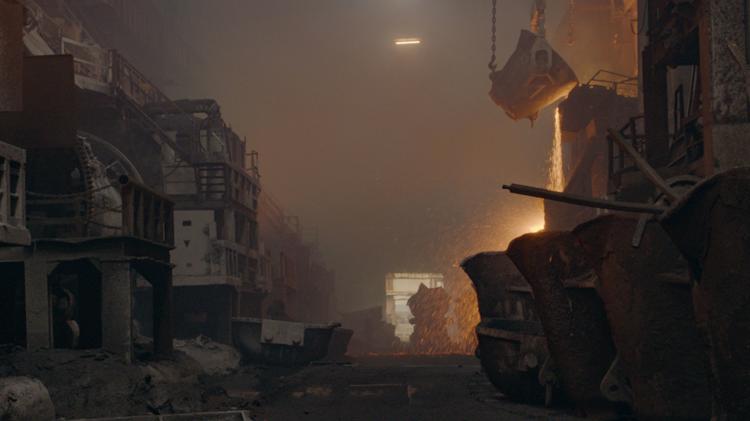 There is no onscreen text other than showing where the footage is being filmed. Oscar winner Alicia Vikander provides narration which provides some facts and context, but it's generally restrained. The emphasis is on giving the audience time to simply watch these stunning images and try to comprehend what is happening.
Baichawl and de Pencier took a similar approach with their previous films, "Watermark" and "Manufactured Landscapes." Drone cameras and other recent advances in technology allow them to capture even more incredible footage, such as a vertigo-inducing descent through a 20-mile tunnel.
It's a bleak picture, and one that seems almost overwhelming to try and understand, let alone mobilize against. But there are signs of hope, as we see citizens fighting back against the devastation, or using solar and other renewable resources. The film ends with those confiscated piles of ivory tusks being burned by Kenyan park rangers so that they don't end up on the black market.
And you know what? That's a pretty beautiful image, too.