Film can take you anywhere. Go to your local multiplex this week and be transported to Asgard, Legoland or even the year 2049.
This weekend's free film festival at the Union South Marquee Theater, 1208 W. Dayton St., takes audiences to America and some parts of American culture that they might not otherwise see.
The first Hyphenated Americans Film Festival, running Thursday through Sunday, looks at the rich and complex backgrounds of a wide variety of Americans — African-Americans, Irish-Americans, Korean-Americans and Native Americans — through comedies, dramas, documentaries and even a stand-up comedy special.
Micki Nordeen, associate director of festivals for the Wisconsin Union Directorate's Film Committee, said the full committee voted on the idea of having the targeted festival.
Nordeen said the festival is a reaction to rhetoric in the current political climate suggesting that some Americans are less American than others because of their backgrounds. Latinos, Muslims and African-Americans have each been targeted by such rhetoric.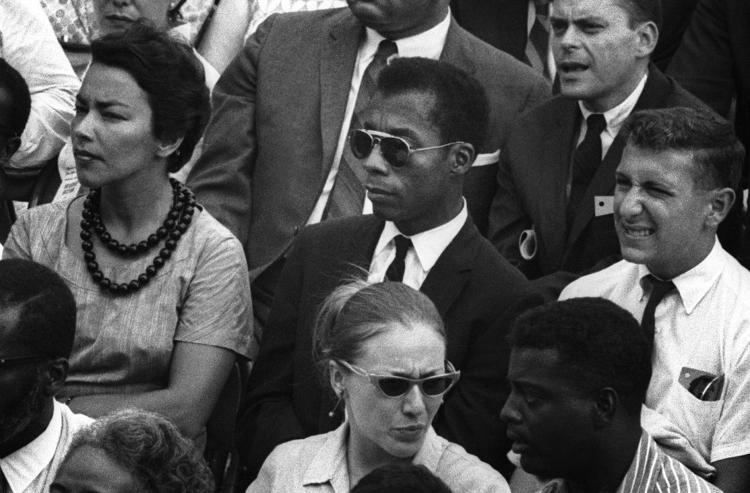 "Hyphenated Americans" was originally a derogatory term dating back to the late 19th century directed at immigrants, suggesting that they weren't fully American or had an allegiance to their country of birth. In announcing his short-lived presidential candidacy in 2015, former Louisiana Gov. Bobby Jindal declared, "I'm tired of hyphenated-Americans. We're not Indian-Americans or African-Americans or Asian-Americans. We're all Americans."
The festival aims to challenge that idea, pressing home the point that America is stronger not in spite of the immigrants who bring their cultures and values into their new home, but because of them.
And that everybody came from somewhere. 
"I think the theme of this festival is more important than ever," Nordeen said. "Currently, people with certain identities and backgrounds have been questioned about whether or not they're truly an American. The festival is trying to highlight that every American is a hyphenated American."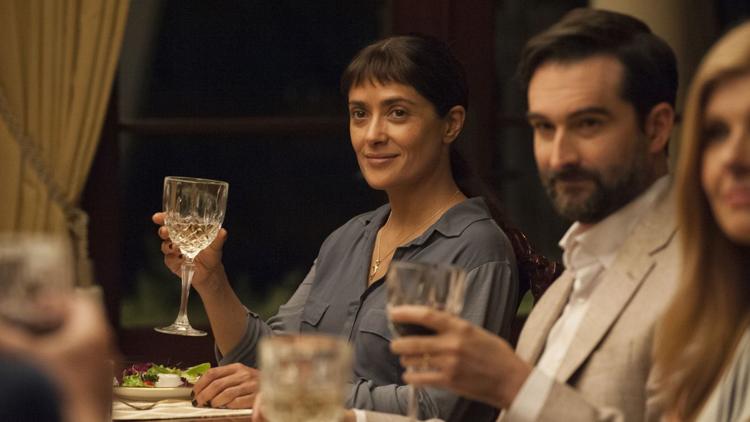 Some of the films getting their Madison premieres in the festival include:
"Rumble: The Indians Who Rocked The World" (7 p.m. Thursday), a high-energy music documentary that looks at how Native Americans had a definitive impact on the evolution of rock music.
"Signature Move" (6 p.m. Friday), a Chicago-set romantic comedy about two lesbians who perform in the world of Lucha-style wrestling.
"Gook" (8:30 p.m. Saturday), about two Korean-American brothers in Los Angeles who find their friendship with an African-American girl tested by the 1992 riots.
"Dolores" (3:30 p.m. Sunday), a documentary about Dolores Huerta, who co-founded the first farm workers' unions with Cesar Chavez and is still a committed activist at 87.
The festival will also include the chance for audiences to catch other films they might have missed in Madison theaters, including "I Am Not Your Negro" (8:30 p.m. Friday), "Step" (3 p.m. Saturday) and "Menashe" (7 p.m. Sunday).
Nordeen said the committee worked to find films that would represent a variety of groups in America as well as different kinds of films. 
"Some of them are movies that people might not have heard of before," Nordeen said. "And some of them are films that we've gotten requests from students to play."
It's not the first time that WUD has used a film festival to respond to the political conversation of the day. The student organization launched the Reel Love LGBT Film Festival a couple of years ago. Last spring, in a response to persistent sexism in Hollywood both in front of and behind the camera, the organization hosted the Directress Film Festival, featuring films all directed by women.
The Hyphenated Americans Film Festival is being held in conjunction with a new art exhibit in the Class of 1925 gallery in the UW Memorial Union, 800 Langdon St. "Hyphenated" brings together the photographs and stories of UW-Madison students who identify as "hyphenated." The exhibit starts Thursday and runs through Nov. 21.
Whether audience members are able to catch one film or all 11, Nordeen is confident they'll come away both entertained and with their horizons broadened a little.
"Everyone comes from somewhere," Nordeen said. "Everyone has different backgrounds and stories. None of those stories make anyone less American than other people."