Katherine Benton-Cohen has done the typical historical documentary thing before.
The 2002 University of Wisconsin-Madison graduate and Georgetown University professor is an expert on Western history, and was invited to appear in a PBS "American Experience" documentary about Wyatt Earp. It was the usual mix of talking-heads interviews and old photos that people expect when it comes to films about history.
"There's no question that I was chosen to be in that PBS 'American Experience' documentary precisely because I was the only talking head who wasn't a 55-year-old white man with a beard and a Western shirt," Benton-Cohen said in a recent interview.
Her experience with "Bisbee '17," which premieres at 7 p.m. Wednesday in Madison at the Madison Museum of Contemporary Art, couldn't be more different. "Bisbee," directed by Robert Greene, looks at a shameful episode in American history not through one authoritative lens, but through many fractured, disagreeing, contradicting viewpoints.
"This is one of the best films I've ever seen about history," Benton-Cohen said. "When people get this highly polished expert speaking truth, that is not what history is. History is a mess. History is looking at a ton of different perspectives and sources. And history is not static."
"Bisbee '17" revisits a labor strike in the town of Bisbee, Arizona, against the powerful Philips Dodge copper mining company. The strike ended, abruptly, when about 2,000 strikebreakers and deputized residents rounded up 1,200 striking miners — most of them union members, most of them immigrants — loaded them up in cattle cars at gunpoint and had them "deported" out of town. Most never returned.
The film chronicle's modern-day Bisbee's attempts to honor the centenary of that event, including staging a re-enactment of the deportation for the cameras, with individual residents playing real historical figures. The re-enactment shows how present the town's past remains in its psyche. It feels like the residents are not just dramatizing history, but reawakening it.
Benton-Cohen is coming back to Madison for the MMOCA screening, and will talk about the film afterward.
Benton-Cohen's family roots go deep in Cochise County, of which Bisbee is the county seat, and she spent nine months in Bisbee in 1998 when she was researching her UW dissertation. Back then, she said, local residents were aware of the Bisbee Deportation but didn't talk much about it, but there were photos of the event in the local historical museum.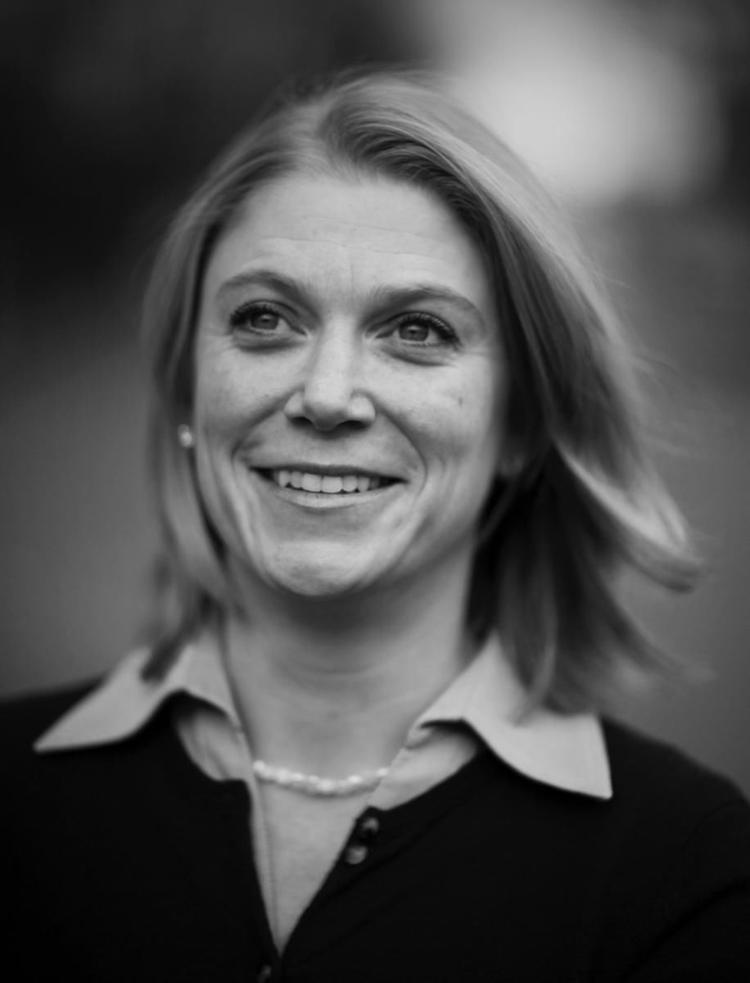 "Unlike a lot of ugly incidents, there is a ton of historical evidence about it," she said. "What that says to me is that the company was in no way ashamed about this event."
Benton-Cohen's first book, "Borderline Americans," centered on Bisbee, and she remained fascinated by the town's history. She came across an online interview with Greene, whose films ("Actress," "Kate Plays Christine") often mix documentary and fiction, saying he was interested in doing a film about Bisbee.
She excitedly wrote Greene what she now calls her "borderline crazy person" letter explaining her expertise on Bisbee history and wondering if they could meet. "If you're going to write the borderline crazy person letter to someone, it's good to be a professor at Georgetown with a book published at Harvard."
Greene and Benton-Cohen met, and soon Benton-Cohen was doing behind-the-scenes historical research for the film. Greene's idea of re-enacting the events using modern-day Bisbee residents was similar to an exercise Benton-Cohen would have her students do, performing from the perspectives of different Bisbee figures, and then talking about the way their own prejudices and backgrounds inform how they perceive that history.
Benton-Cohen said empathy is one of the most important traits a historian can have. It's a perspective she shares with her friend, Madison native David Maraniss, who took a similar approach in his book "They Marched Into Sunlight," which looked at the Vietnam War from the perspectives of both soldiers and protesters.
Benton-Cohen said she's thrilled that "Bisbee '17" is being so well-received, especially in Arizona, where it's played in Tucson for six weeks, and in Bisbee, where regular Monday night screens have sold out for the past six weeks.
The film feels particularly relevant given the demonization of both immigrants and the labor movement in America. Benton-Cohen said she doesn't want to draw any parallels between Bisbee '17 and American '18. She doesn't have to.
"When people see the film, they all make those conclusions for themselves," she said. "I don't need to connect the dots. They're right there."