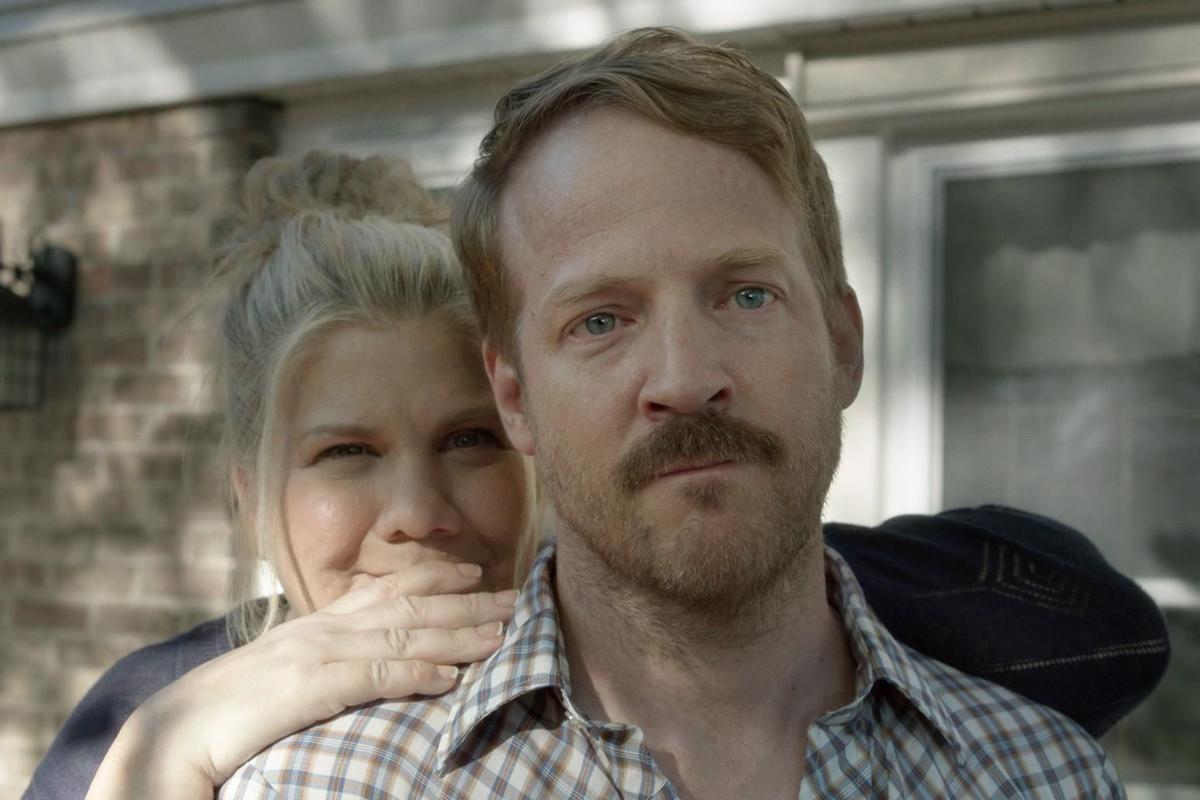 Before COVID-19, screenwriter and filmmaker Niels Mueller came home to Milwaukee every six weeks or so to visit his elderly parents. Mueller grew up in the city, where his father owned a furniture warehouse.
But until recently, Mueller's projects, including the 2004 film "The Assassination of Richard Nixon" starring Sean Penn and the CBS drama "The Defenders," haven't come back to the Badger State.
Mueller rectifies that in a big way with his latest film. "Small Town Wisconsin" is steeped in affection for Wisconsin, with cameos by Miller Park, Point Beer and indie filmmaker Mark Borchardt.
"I've always had in the back of my head that I'd really like to film locally in Wisconsin," Mueller said in a phone interview from his home in Los Angeles. "It presents challenges, because we don't have a tax credit anymore. And while there's good crew, there's not a lot of crew. And so part of me just really wanted to be a part of bringing more filmmaking to a place I love."
"Small Town Wisconsin" will have its U.S. premiere at the 36th Annual Boston Film Festival this Thursday. Because the festival is mostly virtual this year (although Mueller's film will have an in-person premiere screening with COVID-related precautions), audiences in Wisconsin and everywhere else can watch the film online for $10 during the festival.
The movie stars David Sullivan ("Primer") as Wayne Stobierski, a down-on-his-luck part-time mechanic in Rhinelander. Binging on beer and self-pity in equal measure, Wayne blames everyone else for his fate. The one joy in his life is his relationship with his 9-year-old son Tyler (Cooper J. Friedman), who lives with Wayne's ex-wife Deidra (Tanya Fischer).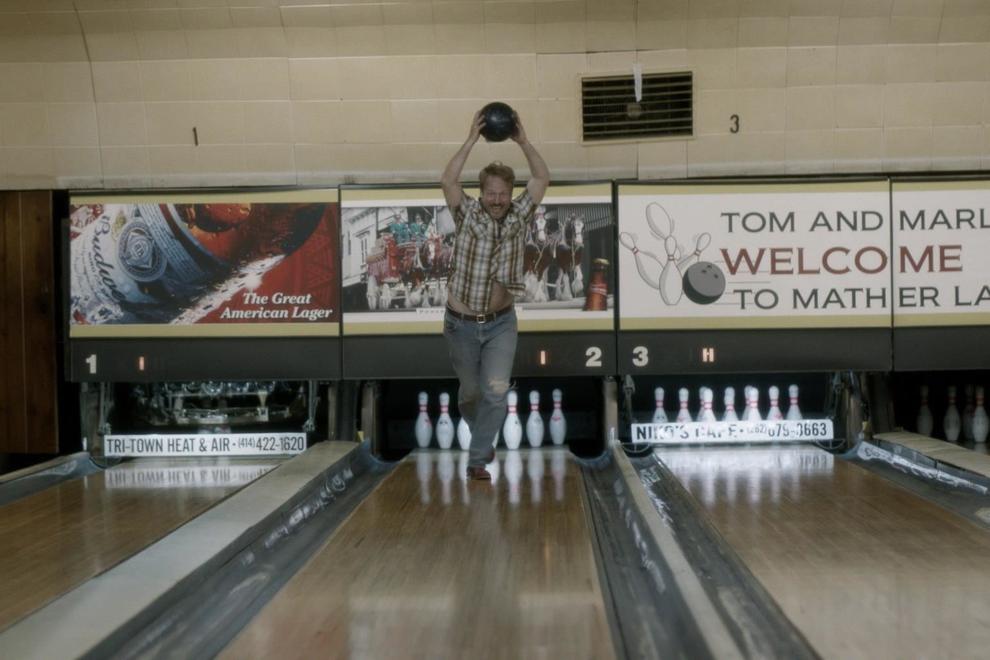 But Wayne is maddeningly inconsistent in being there for Tyler, and eventually loses custody altogether. When Deidra announces the family is relocating to Phoenix, a devastated Wayne sells his baseball card collection to bankroll one last father-son weekend in Milwaukee — staying at the Pfister Hotel, tickets along the first base line at a Brewers game, the works.
With his loyal buddy Chuck (Bill Heck of "The Ballad of Buster Scruggs") as his wingman, Wayne takes his son to Milwaukee, and the second half of the film is a visual love letter to the city. But when the weekend doesn't go as planned, Wayne is forced to face his own shortcomings as a father and a man. The film is sweet without being sentimental and, although Mueller characterizes it as a drama, very funny.
Mueller first read the screenplay by Jason Naczek, a Wauwatosa native, while on one of those flights home to Milwaukee, and it immediately resonated with him. While the film isn't political in the slightest, he sees connections between Wayne's plight and the yearning for the "good old days" that drives rural politics in America in 2020.
"I wanted to take a look at this longing for an America that once was," he said. "I wanted to just kind of get into as best I could, through Wayne, the central character, the point of view of someone who is seeing life as he knew it disappearing, and reacting not particularly well."
Mueller spent years trying to get the film financed, running into roadblocks because he had two immovable conditions for making the film. One is that he wanted to find actors who weren't necessarily well known, and who had "small towns in their blood." The other is that he wanted to shoot in Milwaukee, instead of shooting somewhere else and pretending it's Milwaukee (as Jon Stewart did with "Irresistible".)
"I said, 'I really want Wisconsin to be a character in the film,'" he said. "And I said, 'I will be your tax credit. I will call in every favor I possibly can from friends and family.'" In the end, Mueller found financial backing when he lectured in China and met an investor who loved the screenplay.
Most of his cast ended up having Wisconsin ties. Kristen Johnston ("3rd Rock From the Sun"), who plays Wayne's estranged sister Alicia, grew up in the Milwaukee suburbs. Heck grew up in Illinois but would spend summers in Minocqua with his grandmother.
The one outlier was Sullivan, a native of East Texas. But when Mueller met him he knew he had found a kindred Wisconsin spirit.
"We did what's called a chemistry read, and he just blew me out of the water," Mueller said. "I called him because I just wanted to meet with him immediately and just say, 'It's yours.' And he answered and said he was on his way to LAX, because he was flying back to East Texas to go to a 'washer-throwing contest.'
"I mean, he literally just has Wayne in his blood and bones."
Mueller shot the film in and around Milwaukee in the summer of 2018. He budgeted two weeks before the shoot for rehearsals, so the actors could get comfortable with the screenplay and with each other. The chemistry between the leads is evident in the film, even if it didn't always work to the director's benefit off camera.
"I remember the first weekend I was calling around trying to find somebody to have a meal with," Mueller said. David Sullivan wasn't picking up, and Bill Heck's not picking up, Kristen's does not pick up. They had all gone out to a lake house together. You just can't direct that stuff. They just liked each other."
Mueller said he called in lots of favors to shoot on location, and people in Milwaukee were very welcoming, which is how he got to shoot in the Hotel Pfister, at Miller Park, and at the Wisconsin State Fair.
"The city really opened its doors to us. I had a friend of mine from Los Angeles fly out to the set, and I remember him saying, 'These people are aggressively friendly.'"
Beyond the Boston festival, Mueller can't say where the film will go. The Milwaukee Film Festival, which takes place in October and will also be virtual, seems like a perfect fit, but nothing has been announced yet. For now, he's just happy that the film is done and reflects his love of his hometown.
"It was so great to come home and be there all summer, be close to my family and make a movie."