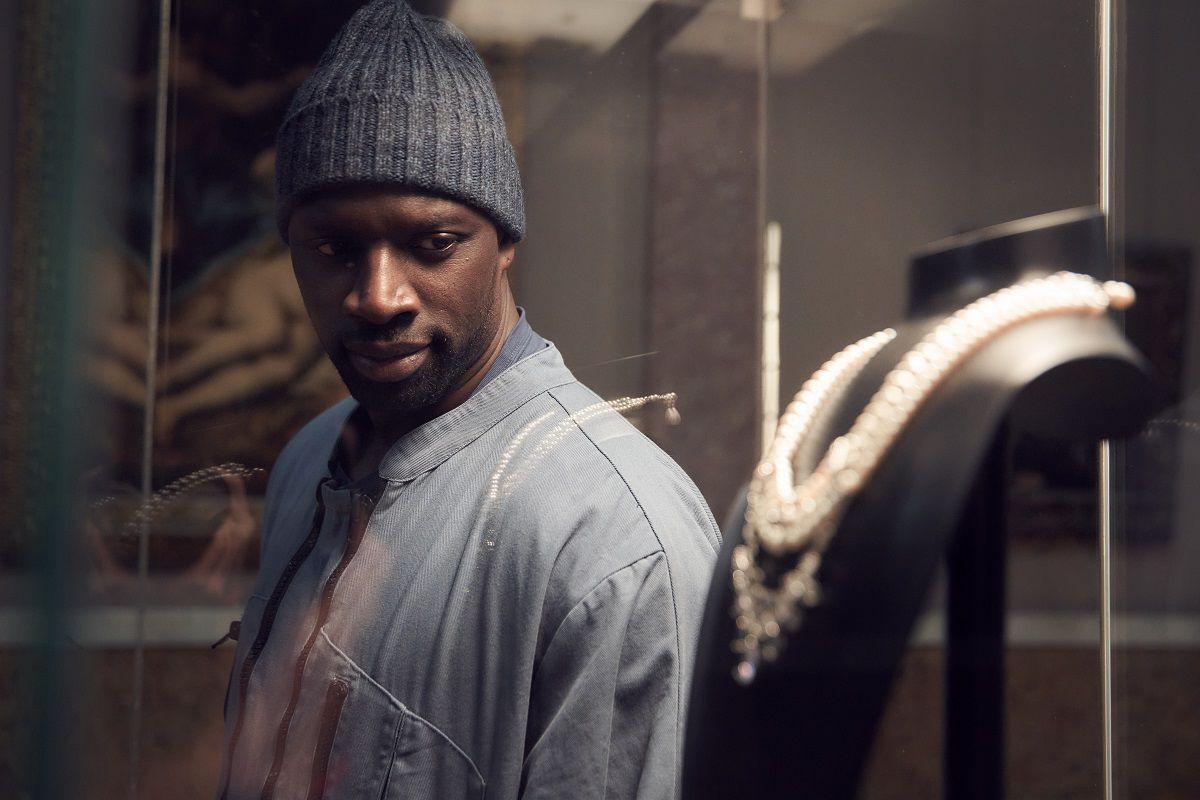 What BBC's "Sherlock" was to Britain, Netflix's new "Lupin" is to France.
The new "Sherlock" series starring Benedict Cumberbatch gave a beloved national literary hero a stylish update, hanging onto what was so successful about Sir Arthur Conan Doyle's original character while pushing him in new directions. (Probably pushing him too far in Season 4.)
"Lupin," which premiered Friday on Netflix, does the same thing for a popular French literary hero, Auguste Lupin, created by author Maurice LeBlanc in 1905. Lupin, whose exploits aren't as well known here in America, is a "gentleman thief" and master of disguise who coolly stays one step ahead of the authorities while making off with jewels and other valuables.
This new "Lupin" is a ton of fun for fans of "Ocean's 11," "Mission: Impossible" and any other caper movies in that vein. The five-episode series doesn't waste any time, kicking off with a wild, complicated heist at an auction in the Louvre in the opening minutes of the first episode. And it keeps its breezy can-he-pull-it-off momentum throughout.
The main character of "Lupin" is not Auguste Lupin, however, but a Senegalese immigrant named Assane Diop, played by the enormously charismatic Omar Sy ("The Intouchables"). Diop's father, the chauffeur of a wealthy man, read him the original LeBlanc stories when he was a kid, and Diop grew up wanting to model the character's debonair ways.
Turns out that Diop's robbery at the Louvre has a personal motivation. When he was a kid, his father was framed for stealing an expensive necklace from his employer known as the Queen's Necklace. His father died in prison and the necklace was never recovered, but surfaced 25 years later at that Louvre auction. Diop is determined to find out who framed his father.
"Lupin," created by George Kay and directed by Louis Leterrier ("Now You See Me"), keeps topping itself with bigger and bigger capers (in Episode 2, Diop breaks into and then out of prison to interrogate one of his father's old cellmates). The overarching storyline adds a layer of emotion and seriousness to the stylish heist thrills; he's not just doing this for fun. But he is having fun.
Making a century-old icon of French literature into an African immigrant is also a pointed way of addressing class and race issues in France, where immigration has been such a flashpoint in politics. It's not by accident that Diop frequently impersonates a member of the working class like his father was, such as a janitor or a food delivery driver, in order to pass undetected among the upper echelons of Parisian society.
"The people at the top, they don't see us at the bottom," he says at one point.
It's those kind of insights that inject some substance into such a slick and satisfying thriller. "Lupin" deserves to become another international hit for Netflix alongside "Money Heist" and "Babylon Berlin," and Sy deserves to become a much bigger star.
Also on streaming: Well, darn. It turns out that Netflix's new "History of Swear Words" is a heckuva entertaining show. Nicolas Cage hosts, as each of the five episodes of the documentary series that dropped last Wednesday look at the origins of a different naughty word. Who knew etymology could be so frickin' entertaining?
Netflix also has the documentary series "Pretend It's a City," in which Martin Scorsese follows his old friend Fran Leibowitz around a pre-pandemic New York City and records her acerbic observations of the changing metropolis. As a fan of Leibowitz from her frequent appearances on the old David Letterman show in the 1980s, I'm really looking forward to seeing the city through her eyes.
Apple TV+ premiered the second season of "Dickinson" last Friday, a clever riff on the life of 19th-century poet Emily Dickinson that features contemporary language, modern pop songs, and a terrific lead performance by Hailee Steinfeld as a very 21st-century Emily.
HBO MAX premiered the German series "Arthur's Law" last Thursday. The dark comedy sounds like "Curb Your Enthusiasm" with murder, as an unhappy husband's attempts to kill his wife and abscond with the life insurance money lead to greater and greater complications.