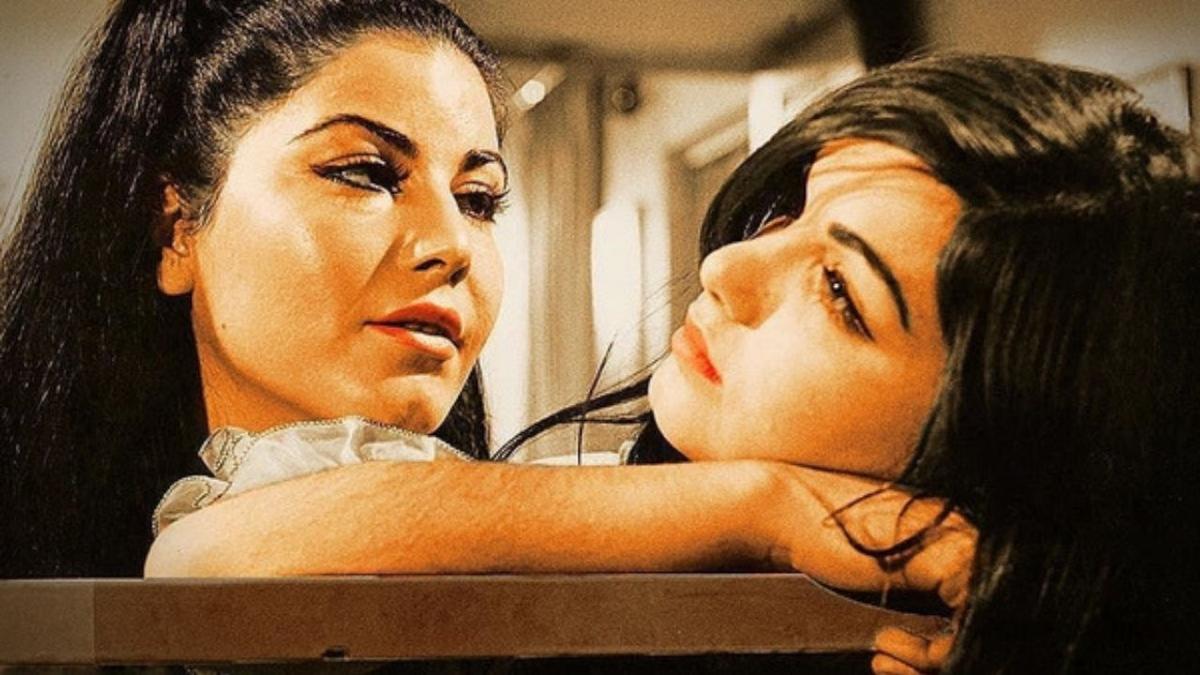 Filmfarsi is neither film nor Farsi. Discuss.
The old Mike Myers bit as "Coffee Talk" host Linda Richman on SNL came to mind while watching "Filmfarsi," Ehsan Khoshbacht's fascinating cinematic essay about a forgotten — or, to be more precise, erased — era in world film history.
"Filmfarsi" refers to a series of low-budget popular films made in Iran between the 1953 coup that put the Western-backed Shah of Iran in charge, and the 1979 revolution that swept the theocracy of Ayatollah Khomeini into power.
It was an era when Iran was straddling two identities, between the Islamist nation it had always been and the modernist society it wanted to be. The result was awkward, often badly made films that are hard to watch as movies, but fascinating to look at as cultural artifacts. They were neither good enough cinema to be "film," but not authentically Iranian enough to be considered "Farsi." For example, one movie cast modern pro-wrestling stars in a retelling of an ancient Persian legend.
Relying on illegal copies of the films that have been transferred onto VHS, "Filmfarsi" is a treasure trove of clips from these films, with clunky dialogue, awkward direction and generally terrible performances. Many were trying to mimic the American B-movies that were popular at the time, full of juicy sex and violence. Some swiped the scores from "Thunderball" or "Once Upon A Time in the West" or another American movie, while others went further and did bootleg remakes of movies like "Sabrina" or "West Side Story."
The clips are often hilariously wince-inducing, but Khoshbacht's purpose isn't to poke fun at them, but to show how they reflected his divided country at the time. The role of women in these films is particularly interesting. They're often objectified in the movies (as they were in the schlocky Hollywood movies they imitated), but at least they could be seen. And some filmmakers like Mahoud Kimiai made Filmfarsi movies that were genuinely good, and would go onto long careers in cinema that lasted beyond Filmfarsi.
When the cultural revolution came, movie theaters in Iran were burned to the ground by fundamentalist mobs and most copies of the films were banned and destroyed. While most cinephiles would think of acclaimed arthouse directors like Abbas Kiarostami or Jafar Panahi when they think of Iranian cinema, "Filmfarsi" is an engaging time capsule of a campy but important earlier era in movies.
"Filmfarsi" is this week's film available for free streaming from the UW Cinematheque. You can also watch Kimiai's 1974 film "The Deer," rarely seen outside Iran. Email info@cinema.wisc.edu and put "FILMFARSI" in the subject line for a screening link.
Stay up-to-date on what's happening
Receive the latest in local entertainment news in your inbox weekly!