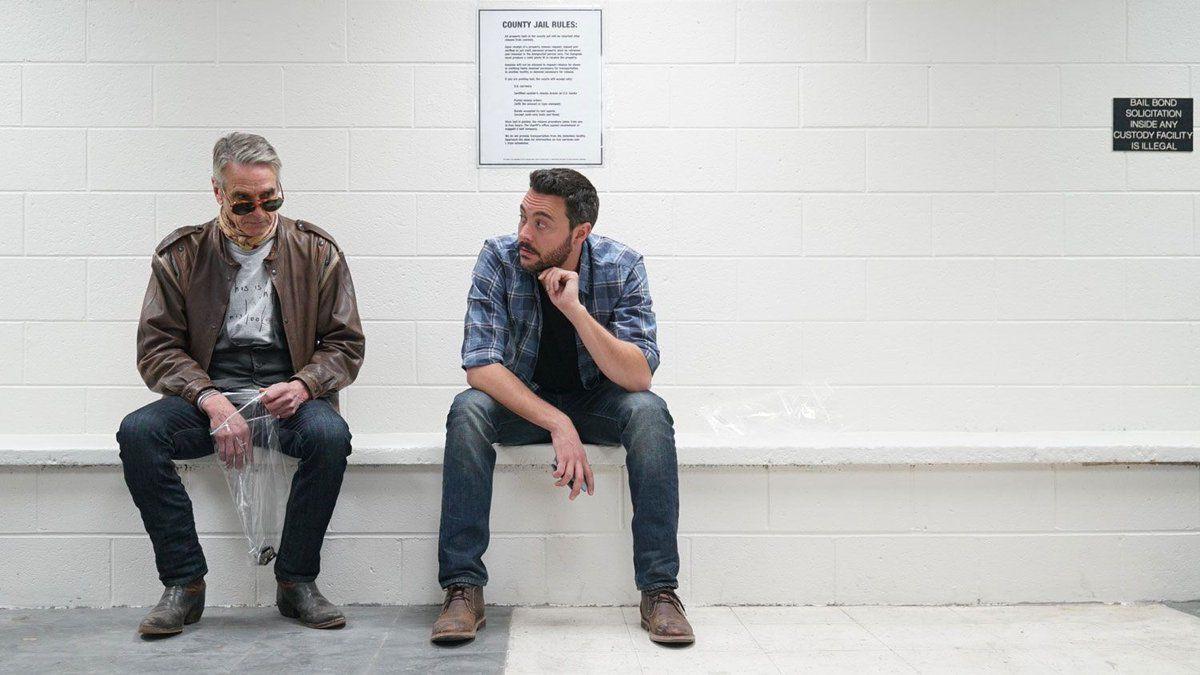 Jeremy Irons can't help but be fun to watch. The British actor sinks his thespian fangs into every part, whether he's growling and purring as Scar in "The Lion King" or flying in for one great speech as the CEO in "Margin Call" ("Speak to me as if I were a young child, or a golden retriever.") He could make a meal out of reading the phone book.
After hearing some of the lines he's saddled with in the family road comedy "An Actor Prepares," however, all I can say is "Somebody find a phone book."
It's a potentially great lead part for Irons, playing Atticus Jones, an arrogant and thoroughly disreputable actor with a lifelong taste for women, coke and booze. While his career has hit a bit of a stall (the "Turner & Hooch" like comedy "Cops & Slobbersons" was his last big credit), he has enough great stories about his notorious bad behavior to still get an invite to any party.
It's not surprising that when Atticus is out of the spotlight, he's been a generally terrible husband and father. His estranged son Adam (Jack Huston of "Boardwalk Empire") has taken a polar opposite path to his misogynistic father, teaching classes on "post post modernist docu-feminine criticism."
Father and son can't stand each other, but of course the screenplay brings them together. Atticus suffers a heart attack, and his doctors forbid him from flying east for the wedding of his daughter (Mamie Gummer). So, of course, Adam has to drive his father cross-country. Will self-driving cars eventually make this sort of tired formula extinct someday? One can hope.
As familiar as the plot is, these sorts of parent-child road movies can be fun if the writing's good and the performers have good chemistry. But the screenplay by director Steve Clark and Thomas Moffett make Atticus and Adam so unpleasant to be around, erupting into mean-spirited arguments constantly, that the trip just isn't much fun. Atticus goes beyond selfish and self-centered to be downright cruel, and Adam is a humorless prig. By the time father and son get around to their eventual reconciliation, we just don't care that much.
Irons delivers each of his lines with relish and brio ("This is like the last flight of the shuttle before they retire it! You're either with me or against me, and God help you if you're against me!") But as game as he is, the movie lets him down by not stitching those juicy lines into a well-rounded and empathetic character.
Gummer is wasted as the daughter, reduced to making the occasional angry phone call to ask where Atticus and Adam are on the road, and Will Patton, one of my favorite character actors, barely gets a line as a hippie shaman who they encounter on the road. There was a lot of potential here in giving Irons such a larger-than-life character, but it wasn't long before I was kind of wishing I was watching "Cops & Slobbersons" instead.
Stay up-to-date on what's happening
Receive the latest in local entertainment news in your inbox weekly!