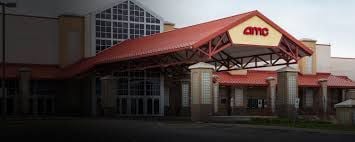 AMC Fitchburg 18 will open to moviegoers on Friday after being dark for 15 months due to the pandemic, theater officials announced Thursday.
The theater on McKee Road, which includes Dane County's only IMAX screen, was owned by New Vision Theatres when it closed in spring 2020 due to the COVID-19 outbreak. New Vision permanently closed all of its locations last summer.
AMC Theatres had owned the Fitchburg location from 2010 to 2017, but had to sell the theater to New Vision to satisfy federal antitrust concerns, since AMC also owned AMC Madison 6. After New Vision commenced liquidation proceedings last July due to lost revenue brought about by the pandemic, AMC took over eight of the former New Vision theaters, and announced in April that it would reopen the Fitchburg location.
AMC Fitchburg 18 is reopening at a time when movie theaters seem to be on the rebound after a year of lost revenue due to COVID-19 and its capacity restrictions. The sequel "A Quiet Place Part II" wildly exceeded expectations by grossing nearly $60 million over Memorial Day weekend, a hopeful sign for distributors, and delayed blockbusters like "F9" are on tap to return to theaters this summer.
AMC officials said they have upgraded their cleaning and filtration protocols, including adding MERV-13 air filters in its theaters, and cleaning each evening with vacuums with HEPA filters, which trap 99.7 percent of airborne particles. Vaccinated customers will not be required to wear masks in a theater, but guests not yet fully vaccinated must still wear masks.
AMC Fitchburg 18's reopening leaves the budget Market Square Cinema on Madison's west side and Flix Brewhouse Madison at East Towne Mall as the only two theaters in the area still closed. Market Square posted on its Twitter feed last week that it intends to reopen, but doesn't have a set date yet.
"As soon (as) new movies are released a little more regularly, we will be opening back up! Our fingers are crossed that the wait won't be much longer, though we don't have an official date yet," the theater tweeted.
Flix Brewhouse Madison posted on its Facebook page that the company's theaters will remain closed until it receives federal aid from the program known as the Shuttered Venues Operators Grant.