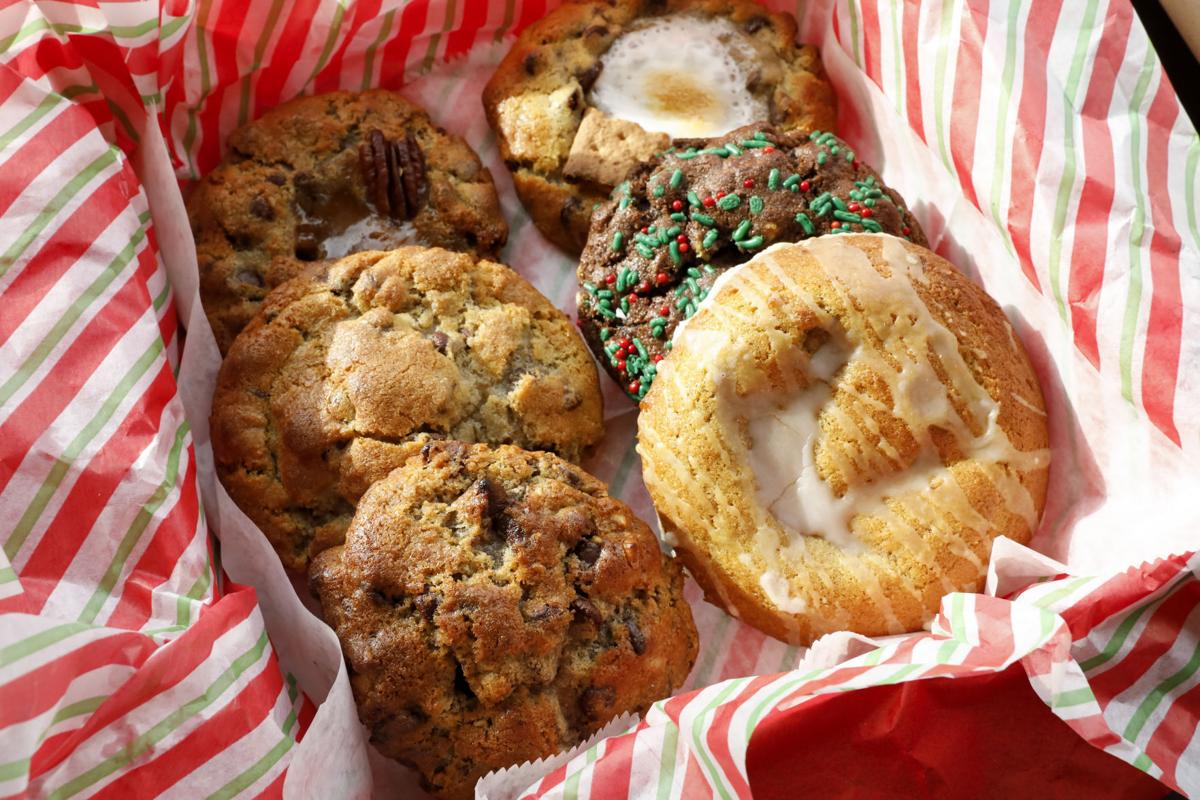 Yeng Yang has been selling food to Madisonians since he was 6 years old, when he'd make the trip from Eau Claire with his mom to help her sell produce at the Dane County Farmers' Market. But when Yang launched a bakery stand after 17 years at Yang's Fresh Produce, business started out slow.
As market customers approached the Yummee stand, Yang found himself trying to explain the texture and taste of his taro buns and Hmong sweet bread. That's when it hit him: "I figured, instead of trying to educate people, why don't you just give them what they want?" 
The people want cookies. "They'll never give it up," Yang said.
Thus was born Yang's "ooey gooey cookie," a chocolate chip cookie weighing in at around 6 ounces and packed with a quarter cup of chocolate chips. "When people bite into it, they go crazy about it," Yang said. Customers come back to buy them by the dozen or half dozen.
"People don't buy one cookie anymore," Yang said.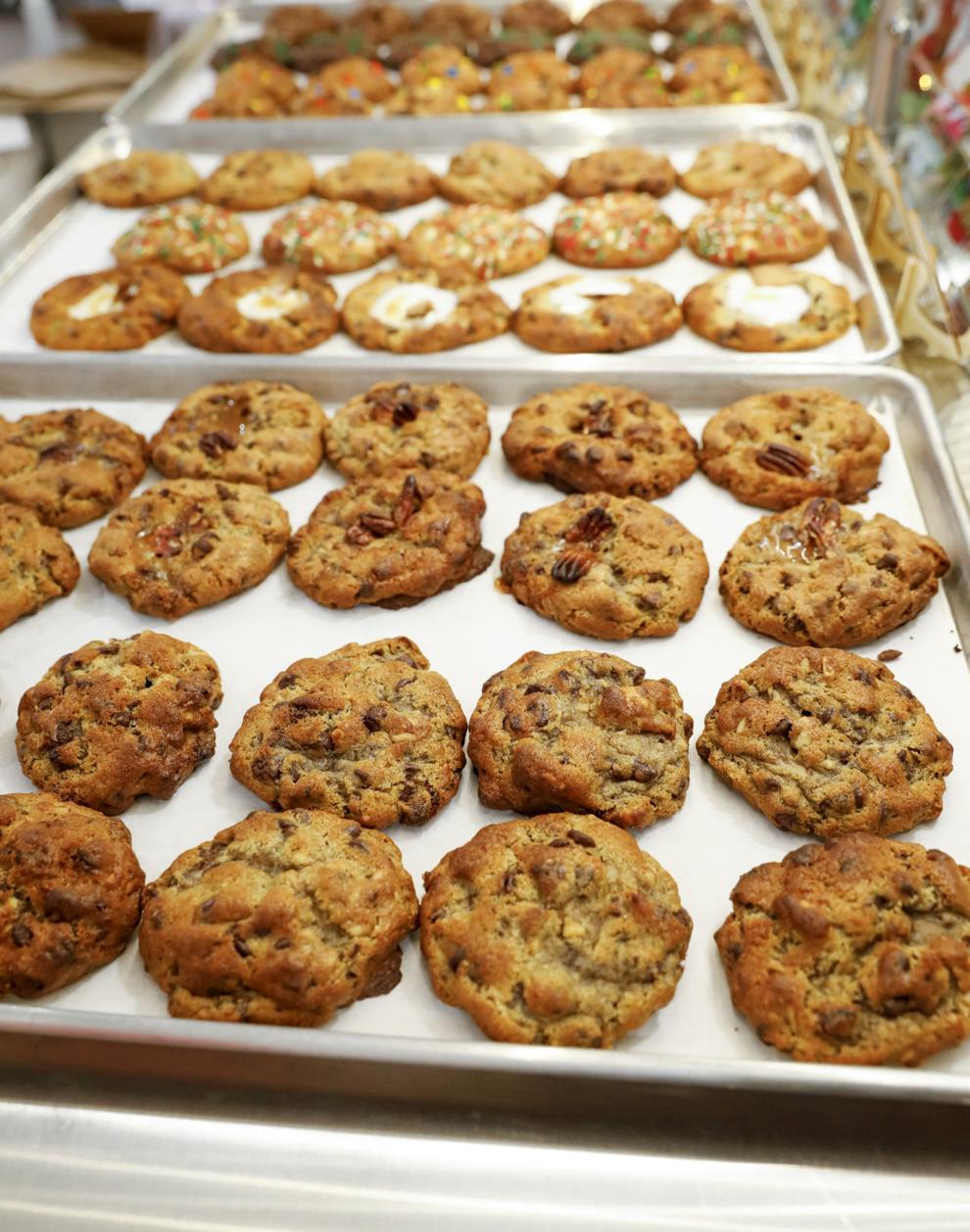 Two years later, those indulgent cookies have made their way from farmers market stand to a west side storefront. Thanks to the internet and priority shipping, they even reach customers across the country. That ooey gooey wave of success has kept Yummee not only afloat but thriving despite the coronavirus pandemic, earning the bakery the Emerging Small Business Award from the Hmong Wisconsin Chamber of Commerce.
Go where the customers are
"Gosh, our business is gone," Yang recalled thinking. "Yet I didn't focus on what was what everyone was focusing on, which is fear. I focused on, 'How can I have a positive experience for my customers?'" 
If they couldn't safely come to him, Yang figured he'd go to them. He offered to make out-of-town deliveries, and soon began taking orders online and shipping cookies throughout the U.S. 
With priority shipping, orders arrive in two to three days.
"It made us realize the power of the internet," Yang said.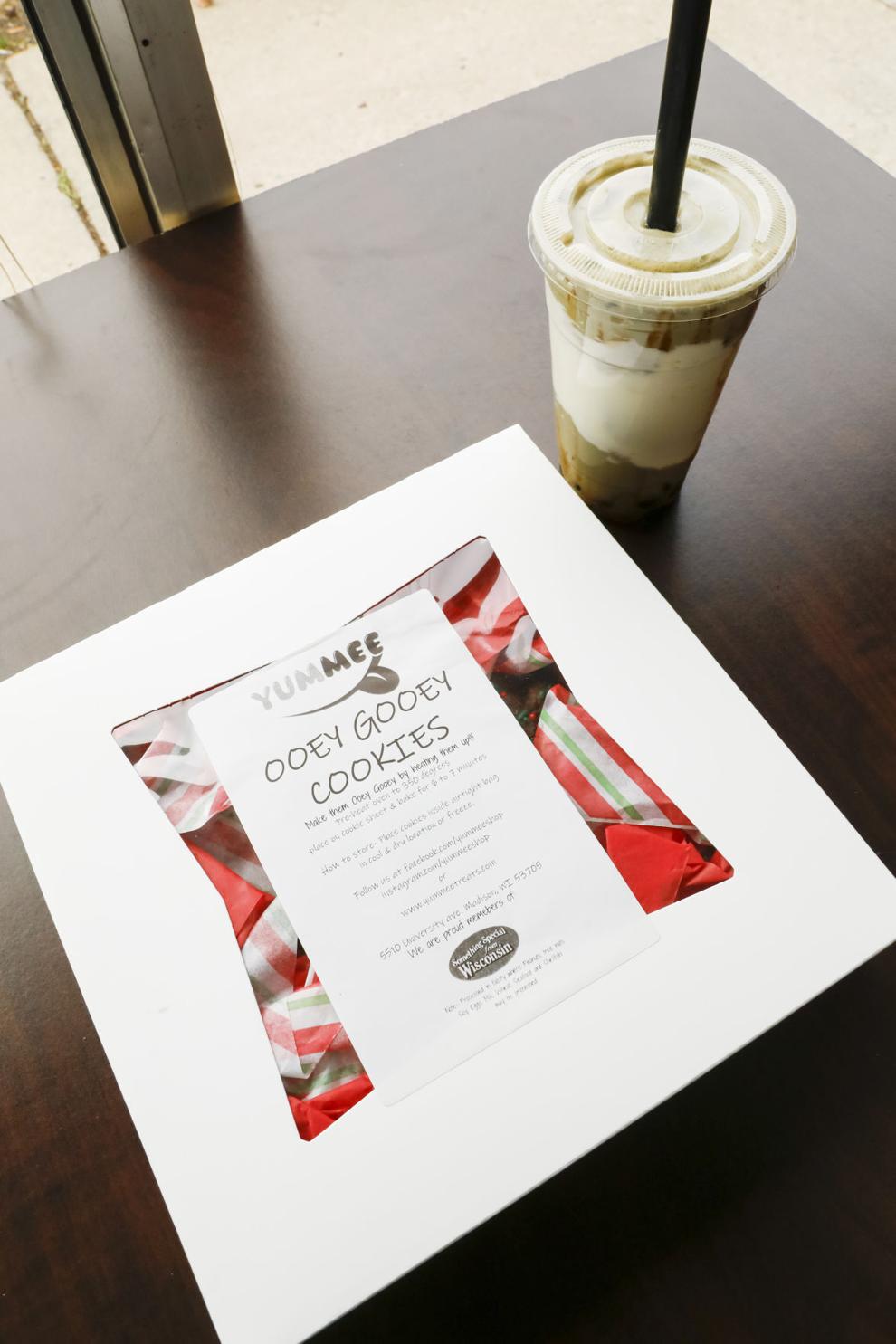 The cookies come with instructions for maintaining their shelf life (put them in an airtight container) and returning them to ooey gooey perfection (bake them for about six minutes at 350°). 
Yummee also holds weekly "pop-ups" in cities up to six hours away, announcing on social media where they'll be and when and then taking orders for pick-up. Yang insists on baking the cookies fresh, so on pop-up days, Yang and a handful of employees wake up around 1 a.m. to bake and pack orders before driving to cities like Milwaukee, Green Bay or Sheboygan. Soon, he hopes to add Chicago and cities in Michigan to the rotation.
"We're out there selling cookies from the trunk of our cars," Yang said with a laugh. "You'd never think that you'd ever do that, but it works." 
West side storefront open
In late September, Yummee got its first brick-and-mortar home. The shop at 5510 University Ave. (formerly Lalo's Mexican Restaurant) opened to a line that wrapped around the block, with some customers waiting for three hours. 
"It was a great day," Yang recalls. "It was like, 'Wow, people will do this for us?'"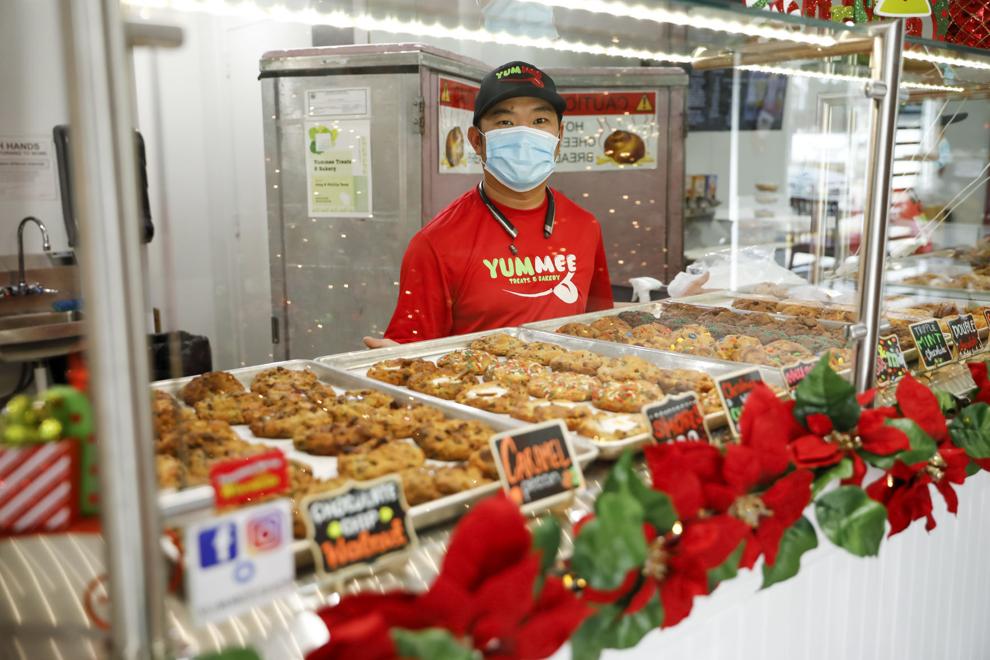 Cookie constants at Yummee include chocolate chip (with and without walnuts), double chocolate, oatmeal raisin and s'mores ($4 each or $20 for six). The latter, topped with melted marshmallows and graham crackers, offers all the best things about the bonfire snack. 
Special varieties are introduced regularly. Recent December specials include triple mint chocolate chunk, Christmas white chocolate chunk, caramel pecan and cranberry oatmeal. 
The menu also includes garlicky "Yummee buns" ($6), cinnamon rolls ($3), spicy cheesebread ($12), coffee and a selection of bubble teas ($4.95-$5.95). 
Yang is looking forward to playing with recipes in the new kitchen. Before, all of Yummee's baking happened at FEED Kitchens, a shared facility where Yang paid by the hour, making it expensive to experiment. 
"We've got so many ideas," Yang said, adding that he hopes to one day have 60 to 100 varieties to rotate onto the menu. He's even considering extending the shop's hours to midnight, so as to cater to those late-night cravings. 
As for Yang's mom and first boss, Mee Xiong, Yang said she's proud of his success. He knows she always wanted him to build something that would last.
"From where we started to where we are today, she's definitely very excited," he said. 
Yummee's name (Yum-Mee) pays homage to her, but that's not the only way the bakery acknowledges her. She regularly comes in to pick up snacks for her 30 grandchildren, Yang said.
"She gets all the cookies she wants."
Share your opinion on this topic by sending a letter to the editor to tctvoice@madison.com. Include your full name, hometown and phone number. Your name and town will be published. The phone number is for verification purposes only. Please keep your letter to 250 words or less.