We here at the Cap Times were thrilled at how things went at last weekend's Cap Times Idea Fest on the University of Wisconsin-Madison campus. Fascinating speakers, thought-provoking subjects, terrific audiences — there's nothing we would change about what happened.
It's become a tradition that we start each Idea Fest with a happy hour bar trivia contest, hosted by Paul Guse of Smarter Than You Trivia. The Cap Times staff fields a team, and last year we kinda crushed the competition. So much so that, at this year's trivia, Guse tried to whip up animosity against us, at one point calling us the "New England Patriots" of trivia.
Whatever. The Patriots keep winning, right? And we tried to suppress our swagger that we'd repeat in 2019.
But we were brought low. After leading throughout the game, we somehow lost the lead in the final round and ended up coming in second. There were some grumblings among our team that Guse had re-engineered the score to help another team win. One subtle clue we seized on was that at one point Guse told the other teams: "I will help you win."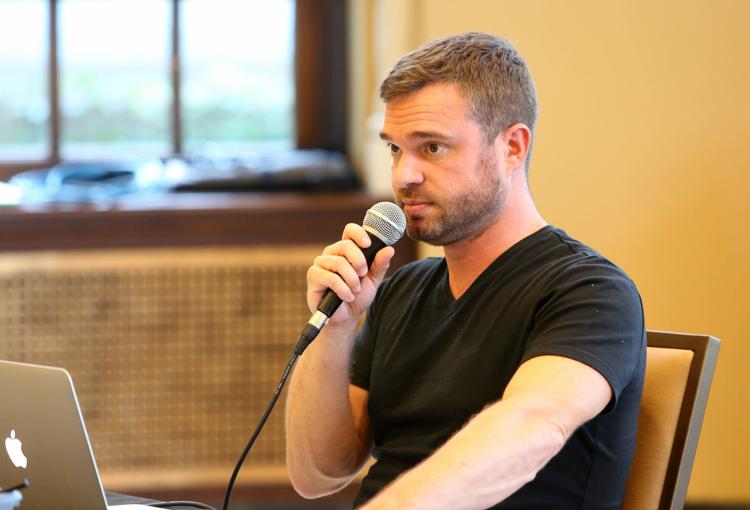 But in the interest of unity and moving the Idea Fest forward, I officially accept the results of the trivia game. (Also, it's probably not much fun for everybody else if the Cap Times keeps winning all the time. And, frankly, if you could rig an NFL game so the Patriots lost, you'd at least think about it, right?)
And, in any event, there was one big silver lining to our silver medal finish. The prize for winning first place was a bunch of t-shirts and other Cap Times swag. Being well-stocked in that department, we would have given away the spoils to other teams anyway. Second place, as longtime Smarter Than You Trivia players know, is a selection of weird food items.
The afternoon before the trivia contest, I headed out to find a quality collection of bizarre foods for second place. And, when the contest was over, I took it all back home. So now I've got a bunch of goofy food to write about for a Yeah, I Ate That column. So I guess we're all winners?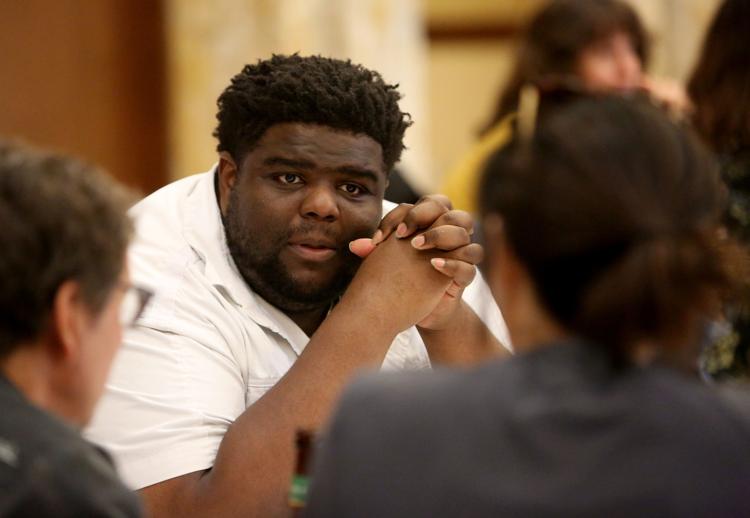 Peatos: This was the one item I didn't have to go shopping for. Occasionally, companies will send snack samples for us to try, and one day an orange suitcase-sized box showed up in our mailroom. World Peas is a company that makes snacks that strongly resemble Cheetos, but the catch is, as you might have guessed, that the base is pea flour and lentil flour, along with fava bean protein.
They don't taste exactly like Cheetos, but if you were to hand me some of the Classic Cheese Peatos and tell me they were some sort of off-brand cheese twigs, I would believe you. They're pretty tasty. What's even better is that Peatos has some more adventurous flavor options, including chili cheese, ranch and masala. Sign me up.
Vegan Rob's Sorghum Brussels Sprouts Puffs: On the other hand, you can push the veggie-based snack chips too far. These cheese puff substitutes, found at Pic 'n' Save, are "plant based" and "crunchy good," according to the packaging. And they do indeed list "Brussels sprouts powder" among the ingredients, because who doesn't love the taste of airy Brussels sprouts?
In reality, the Brussels sprouts flavoring feels like something of an afterthought, adding the barest hint of flavor to what is otherwise a bland puff. I was kind of hoping for a strong, pungent flavor — who buys something called "Brussels sprouts puffs" and only wants the barest hint of Brussels sprouts flavor? Sorry, Vegan Rob, but meat-eating Rob will have to give it a pass.
Cinnamon Toast Crunch Churros: To be honest, I just got these off the clearance rack at Pic 'n' Save because I wanted the second-place winners to have something that I was sure didn't taste terrible. These new limited-edition flavors of the popular breakfast cereal taste exactly like the original, but are shaped like tiny versions of the popular fried-dough pastry that originated from Spain and Portugal. So that's fun.
Zombie Skittles: Among the new Halloween-themed treats at Walgreens were these limited-edition candies. Despite having "spooky names" like Mummified Melon and Boogeyman Berry, most of the Skittles look and sound exactly like the regular kind. Most of them.
A few of the Skittles are actually "zombie skittles," and although they look like the others, they taste disgusting, a strong fresh vomit that's hard to rinse out of your mouth. Gross. The fun comes in playing "Skittles Roulette" with your friends and seeing how long you can go before picking a "zombie Skittle." Yep, that was terrible, and I'm kind of glad we didn't put one of our nice readers through it.
Toxic Waste Hazardously Sour Candy: At least you know what you're getting into with this candy, which comes in a bright orange "toxic waste" barrel and features everybody's favorite mushroom-cloud headed cartoon mascot, "Mr. Toxie Head," on the can. They are, indeed, very sour in a can-I-stand-this sort of way.
VooDew Mystery Flavor Mtn Dew: Since it's not clear what the original flavor of Mountain Dew is supposed to be — a stick of lime bubble gum that's been chewed by a BMX rider? — the idea that there was now a "mystery flavor" gave me pause.
There were no visual cues — the liquid in the bottle is a translucent white. I have to say, whatever it is, it's not bad. It has sort of a citrusy, melon-peach flavor that's a little less cloying than traditional Mountain Dew or its "Blast" variations. It's actually kind of pleasantly understated.
Hey winning trivia team — I bet you're sorry you beat us now, aren't you?