For its newest cocktail menu revamp, the downtown bar and restaurant Merchant is blending the super sounds of the '70s with a contemporary twist.   
When Merchant opened as a restaurant, bar and "urban grocery" in fall of 2010, craft cocktails were an immediate and essential part of its niche.
Since then, Madison's cocktail scene has evolved. There are easily a dozen places within a walk or quick Lyft from downtown where the daiquiris are built sans blender and bartenders make bitters in house.
As the team looked to future expansion and growth, Merchant owners Josh Berkson and Patrick Sweeney wanted to set their cocktails apart yet again, allowing for both more consistency and more flexibility in the list.
"Look around and you'll see quite a few people serving classic cocktail menus with seasonal specialty cocktails, and that's great," said Thor Messer, beverage director of Rule No. 1 Hospitality, the parent company of Merchant and Lucille. "We want to stay relevant, stay different.
"We pioneered this idea in Madison with this big beautiful book. We wanted to shake things up ... keep it fun and exciting."
Starting on Tuesday, April 3, Merchant rolls out a new cocktail menu that will stay put for the next six months. They're calling it "Spirits in the Sky-Cocktails Inspired by Rock & Roll Classics of the '70s." The release party starts at 5 p.m. and four-piece rock cover band Prognosis Negative gets started at 9 p.m. 
The cocktails on this six-month menu will always have a theme — an exotic locale, for example, or an iconic era in popular culture. The first theme is 1970s rock, with cocktails named after songs by Queen, Bob Seger, and Van Halen.
"We've always been a bar that pushes to what's next," said said Tom Dufek, managing director of Rule No. One Hospitality. "We've been the bar to be first on a lot of things. We're pushing ourselves and challenging what we can do as a cocktail bar."
For this first launch, Distillery Marketing + Design created a menu that looks like a record sleeve. The back of the record lists a dozen drinks ($10-$13) with names like Black Magic Woman (tequila, mezcal, apricot and lime) and Kashmir (white rum, strawberry green tea syrup, pineapple).
A brandy cocktail called Moonage Daydream blends Wisconsin-made brandy with pisco and a passionfruit/white chocolate syrup. The Rhiannon starts with vodka, adding blackberry honey syrup, lemon and cherry walnut liqueur, shaken with egg white and finished with black pepper. The Ain't Wastin' Time No More, named for the Allman Brothers' 1972 hit, was designed by bar manager Lucas Endres, blending gin with peaches and sparkling wine.
With the look of the menu, Messer said, "we're staying as authentic to '70s rock as we can." On the inside of the sleeve where a record would be, an insert with a few additional cocktails can change often based on what's in season.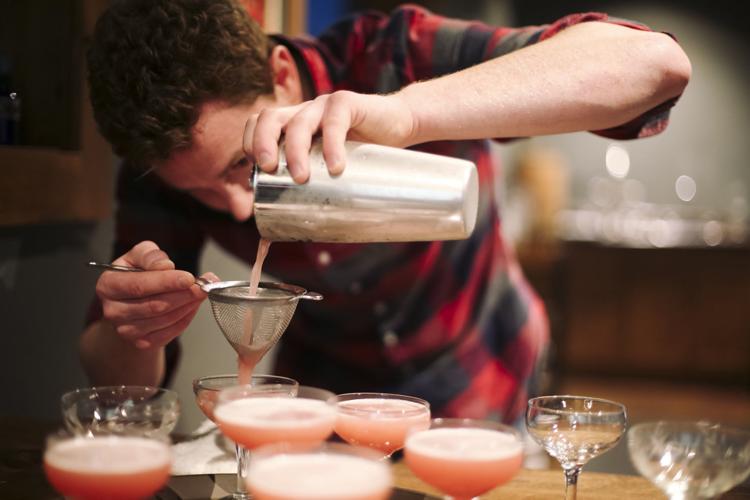 "Whenever summer comes around you see strawberries on cocktail menus all over," Dufek said. "Strawberries are in season in the summer, but only for like three weeks at a time. If you see a strawberry cocktail in September, they're coming from California."
With this structure, Dufek said, "when strawberries are in season we're going to have them exactly when they're coming in the market. We can run a cocktail with those market strawberries — or anything else — when they're fresh."
Applying a "daily specials" frame to cocktails isn't something many bars in Madison do, and the changing theme reflects a more national trend.
Next, Grant Achatz and Jenner Tomaska's restaurant in Chicago, flips its entire focus, menu and all, every four months. In the past it has structured menus around Ancient Rome and Paris in 1906. The current theme is French Nouvelle.
Merchant's change also reflects the company's social media savvy. With the current structure of the seasonal cocktail book, the restaurant gets a little boost from local media when it drops, for example, a new fall list featuring drinks like the Wanderlust (rye whiskey, pear brandy, pineapple) or the Werewolf Bar Mitzvah (gin, Dolin Genepy, green apple-fennel cordial).
Its summer drinks are instantly Instagrammable. Last winter, sister restaurant Lucille went all-in on a Christmas wonderland theme.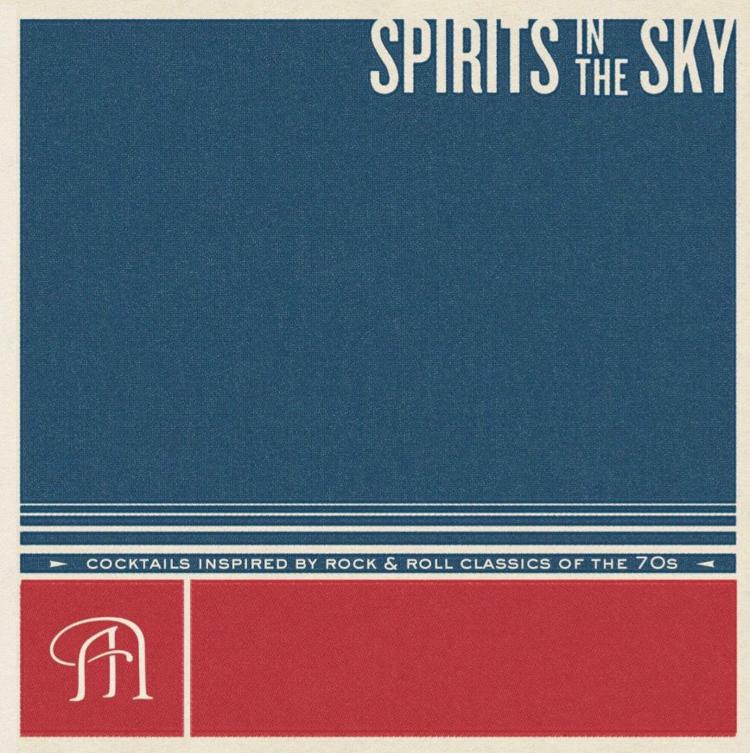 Those menus, Messer said, take six to eight weeks to design and put together. The new menu will give them more time for R&D. The core cocktail list will still be available, too. Those who can't resist Merchant's frothy whiskey sour or elegant Manhattan "will still be able to get all the classics we've ever done at Merchant," Messer said.
As for the next concept, they'll probably start developing it by the end of April.
"This is the only time we want to do a record sleeve," Messer said. "We have a dozen ideas already of what we want to do next."