When Madison's opened on King Street 18 years ago, its concept was as Madison as it gets.
Every dish on that late-'90s, casually continental menu boasted an association with a Wisconsin celebrity. Diners could choose between the David Lewis Crosby Filet Mignon, named for the late maestro, and the Georgia O'Keeffe Southwest Salad. There was a Whad'Ya Know Pasta Mélange and a (Ben) Sidran Stir-fry.
At the time, the Cap Times' critic was amused by the Red Snapper Joe, named for Wisconsin's notorious senator McCarthy, but snarked that the food was "ordinary" and "every other menu item's laudatory description sounds as if it was written by the Madison Area Chamber of Commerce."
Andy Haker and Tommy Gohsman bought Madison's Dining and Diversions in 2005. At first, they first moved away from being a restaurant and billed the place as "an upscale gathering spot for adults," as one story framed it.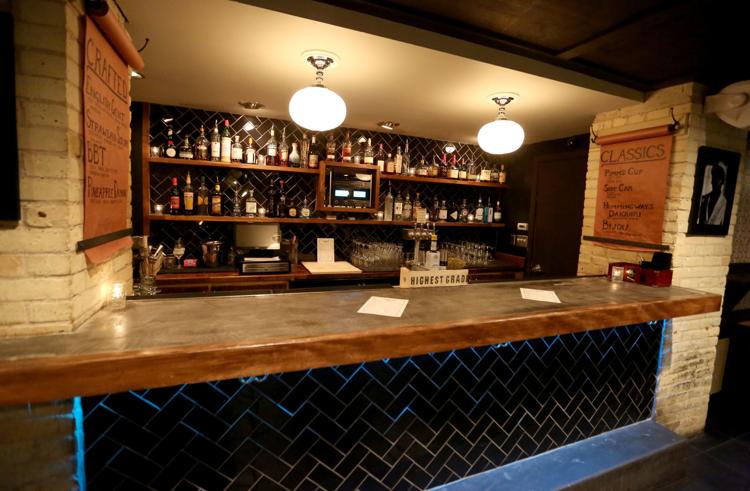 What most folks don't know is that Madison's also has surprisingly good food. Somewhere between late night college crowds and bottomless mimosa drinkers at weekend brunch, Madison's menu got an upgrade.
There's a great burger ($9), of course, two smashed patties of Fox Heritage Farms beef with American cheese and pickles, like a tavern-style Big Mac. A runny fried egg ($2) is de rigueur; spicy spreadable n'duja takes it in another direction entirely.
Madison's also puts perfectly blanched haricots verts on a well-made, uncomplicated salade nicoise ($12) and packs a seasonal omelet ($12) with pretty heirloom tomatoes and a creamy Wisconsin pepperjack.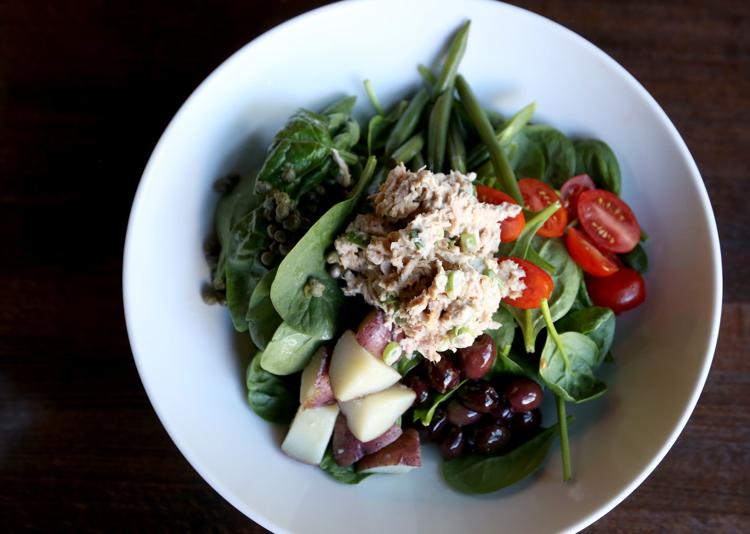 Nothing's overdressed or overcomplicated. The veggies taste fresh. And the whole menu hangs together in a way that is not at all a given at yet another "tavern with a twist."
Brandon Reid, Madison's current head chef, has bounced around some local spots, from Heritage Tavern and The Coopers Tavern downtown to his own spot, Breakwater in Monona, and a year at MadisonTap and Jardin in Robinia Courtyard. He has worked with an "elevated bar menu" a few times, and he's figured out what works and what doesn't.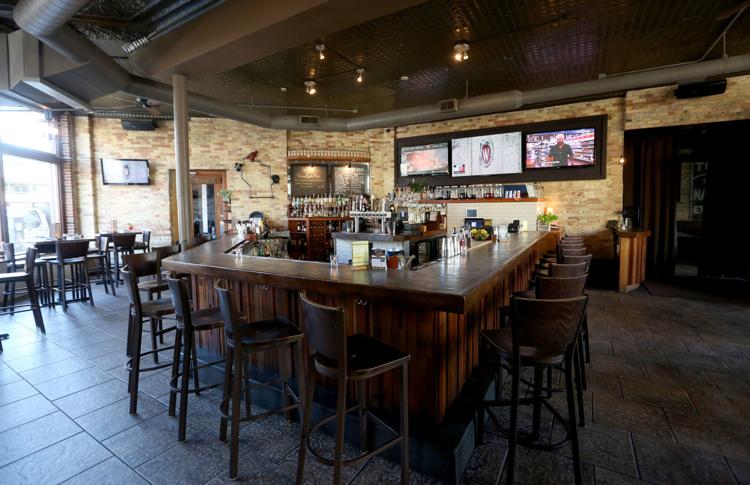 Among game day appetizers are fine dry-rubbed chicken wings ($8 for six, $15 for 12), not super crispy but fat and tender, and a rotating flavor palette on fancy deviled eggs ($7). A recent version with dashi (seaweed stock) and a sprinkle of togarashi (Japanese chili) felt like a simpler version of Heritage's blinged out eggs, but didn't suffer at all by comparison.
Madison's fried chicken sandwich ($9), a huge crispy filet, pretty golden brown on a soft shiny bun, is one of the best in the business. Overstuffed whitefish tacos ($13.50) with lots of cabbage and pickles were substantial too, and well-fried.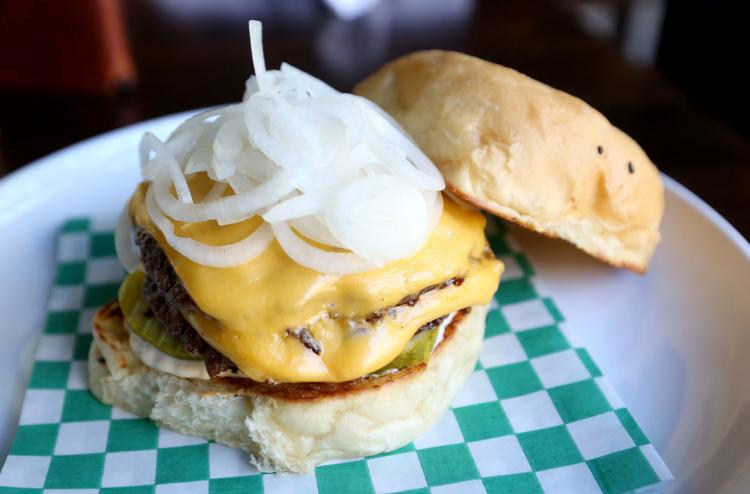 Madison's offers a short eggcentric menu for weekend mornings after a trip to the farmers' market or before an afternoon game. A cinnamon sugar tortilla shell shaped like a star and filled with vanilla yogurt, patriotic berries and granola ($8.50) looked like a parfait and Mexican fried ice cream had a brunch baby. This one's for you, kiddos. 
The breakfast sandwich ($11) on a burger bun was a little #basic, but the ham — more Fox Heritage product, thick-cut and gorgeous — gave it a boost. The small portion of biscuits and gravy ($11.50) was seasoned well, but the biscuits were a bit dense. It probably could have used a side of something green?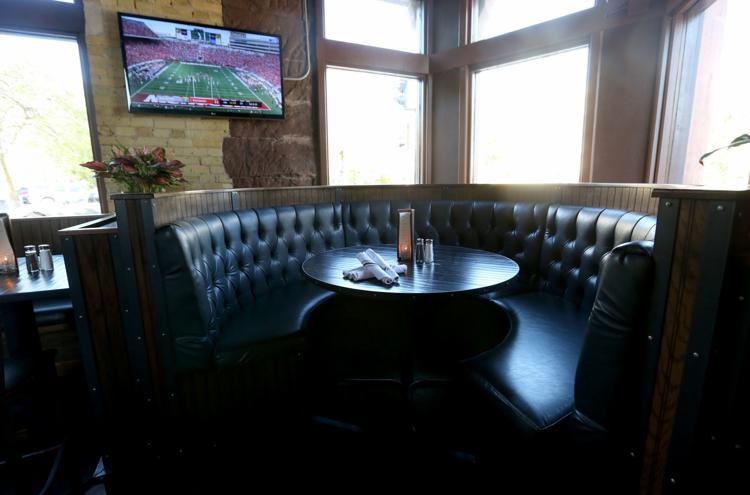 Madison's has minor minefields. I'd hoped we were collectively over insipid, funky truffle oil, but oh well. $14 turns out to be a lot for a truffle (oil) mac and cheese, a pile of cavatappi that might've spent a few minutes too long under a heatlamp. Tiny, hidden wild mushrooms were so rare they were like ... well, finding mushrooms in the woods.
The best part of bland smoked whitefish dip ($9) was the "everything crackers" on the plate with them, nubby with sesame seeds, poppy seeds and onion. A coconut caipirinha ($10) looked like horchata and tasted like melted sorbet, plus booze.
Overall, though, Madison's cocktails were another nice surprise, with crystal clear (and therefore slower melting) ice cubes, inventive syrups and cute garnishes.
A tiny clothespin perched on the rim of the Clover Thyme ($11), a frothy gin cocktail with the peachy mauve color of a subtle lipstick. The pin held a little flag: "Just saying hello!" It was like the cocktail version of a fortune cookie.
Libby Carpenter, Madison's bar manager for the past two years, got the idea on Pinterest.
"I wanted to make it approachable and palatable," Carpenter said of her cocktail list. "I think people are starting to come around to it a little bit more. The market is so saturated. We're keeping up with everybody else on the block, too."
The Honey I'm Home ($11), a negroni-adjacent drink built on a Madison-made honey spirit, tasted refreshing and citrusy and a little bitter. It's that wonderful kind of cocktail where every sip is a little different.
I got ready to welcome fall with a beautiful sunset-colored Smoke and Melons cocktail ($11), a smoky-sweet mix of watermelon and mezcal. Then I bounced back to spring with a fresh, herbal Spiced Cucumber ($11) made with serrano syrup, rosemary and Hendrick's gin.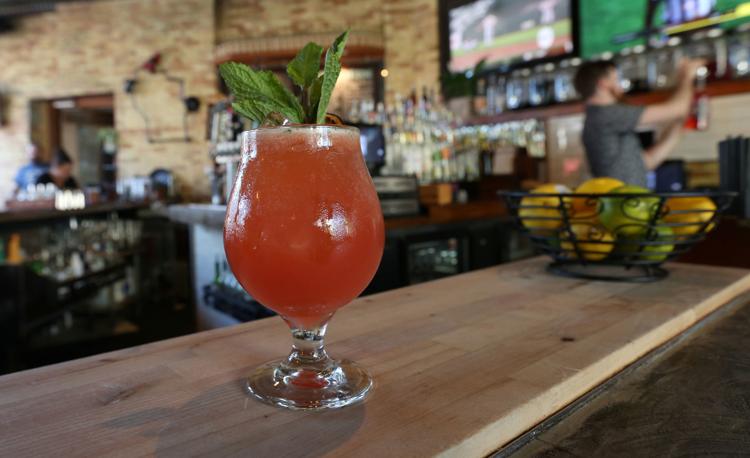 As with any sports bar worth its screens, Madison's has a succinct, locally focused tap list, recently featuring Karben4's Dragon Flute Pale Ale ($6) and Tyranena Amber Alt ($6). And the happy hour is great,
Madison's is that malleable kind of restaurant where one friend can get nicely medium rare flank steak ($17) with crisp-tender green beans and rustic fries and another friend can get tater tots ($4) with cheese on them.
I respect those tater tots. I mean, there's truffle oil on them, and I'm 90 percent sure they came out of a freezer bag (if not, props to the kitchen on a perfect Ore-Ida dupe). But they don't have herbs. They weren't wrapped in bacon or turned into "totchos." They're not the Butch Vig Tater Tots, or whatever. 
Sometimes it's good to let things be what they are, without artificial class, cynicism or celebrity associations. The Madison's of 2018 can put its name on that.