Steven Wenhardt has been making and selling mulligatawny stew, New England clam chowder and broccoli cheddar soup full-time for close to nine years. Wisconsin Soup Company, of which he is the sole proprietor, makes a line of 21 frozen soups from cream of mushroom to black bean habanero.
Last weekend, cooking only for himself, Wenhardt made a crab bisque finished with Havarti cheese. He spends all week thinking about soup, but he's not tired of it yet.
"I love it just as much as when I started," said Wenhardt. "I'm always doing something creative in the kitchen. Soup is one of those things that should be for every day."
Wenhardt is the 36-year-old entrepreneur behind Wisconsin Soup Company, founded in 2010 and based in Wauwatosa, a suburb east of Milwaukee. The soups are now distributed in 12-ounce containers to Madison grocery stores, including all locations of Hy-Vee, Woodman's, the Willy Street Co-op and Metcalfe's, the grocer that helped launch his brand.
Growing up in Fish Creek in Door County, Wenhardt came up in the hospitality industry as a busser, waiter, pie maker and restaurant manager. At the Summer Kitchen in Ephraim, he was allowed to eat soup for free while on shift, and how good and filling it was stuck with him. 
After he moved to Milwaukee, an interest in sustainability led Wenhardt toward farmers' markets. Soon he was selling a half-dozen varieties of soups to a loyal and growing fan base.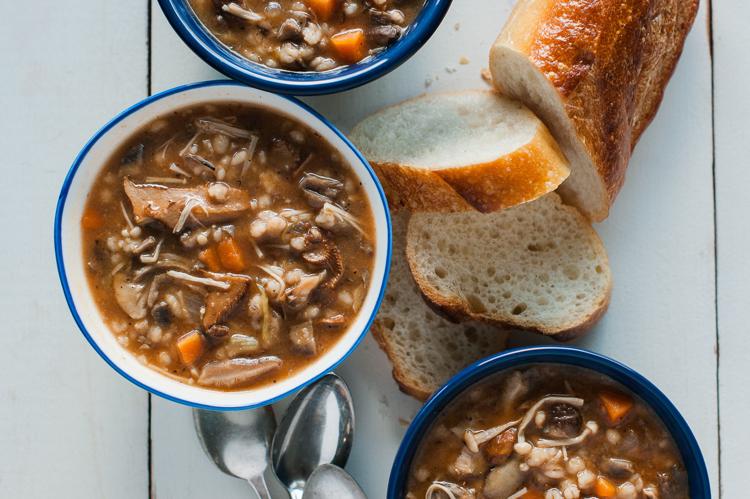 He's kept that market presence as the company has grown, 11 cities at last count, from Oconomowoc to Kenosha. Some seasonal soups like herb and asparagus, spring pea with mint, and Greek orzo, are available only at markets.
Wenhardt had been marketing for six years when representatives from Metcalfe's Market approached him to ask about wholesale opportunities.
"Of course that was the next step, but if we're going to do that we have to deal with packaging, delivery, bar codes, UPCs," Wenhardt said. "Luckily I met other people in the grocery stores ... Valentine Coffee, Becky's Blissful Bakery."
Wenhardt's soups have no preservatives, unlike boxed soups which can be sweet and canned soups which are often quite salty. Wisconsin Soup Company soups last a year in the freezer, a comparatively shorter shelf life from the other versions.
But the taste is significantly better, and the ingredient lists are much more approachable.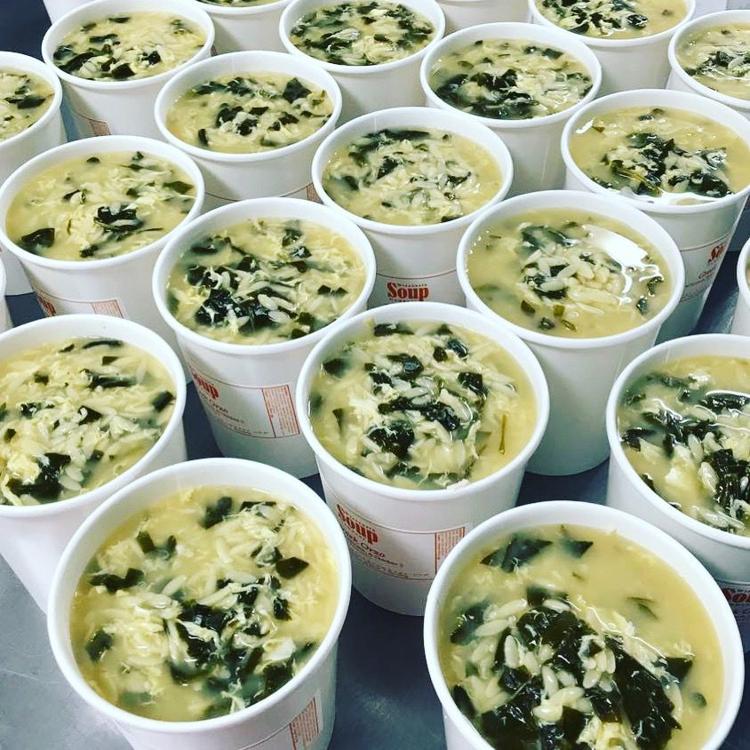 "That's what the consumer is looking for," Wenhardt said. "We're supporting Wisconsin farmers, so it made sense to talk about the uniqueness of our product. People are label readers."
Depending on the time of year and which soup it is, anywhere from 25 percent to three-quarters of a soup's ingredients could be from Wisconsin farmers. Butter and cheese is always local, Wenhardt said. Some chicken stock he purchases from an outside vendor, but the vegetable stock Wisconsin Soup makes in-house with purified water.  
Wenhardt buys mushrooms for his wild mushroom soup from River Valley Ranch in Burlington. He gets root vegetables and broccoli from JenEhr Family Farm when the season is good. Honey in the tomato soup comes from Hemken Honey Co. in Big Bend.
Storage vegetables like onions, carrots, parsnips, celeriac and potatoes can go into soup even if they're not beautiful, but Wenhardt factors in higher prices for them instead of hoping to get seconds. He adds herbs like rosemary, dill and thyme to the garden vegetable soup, and smoky kielbasa to a French style green cabbage soup thickened with roux.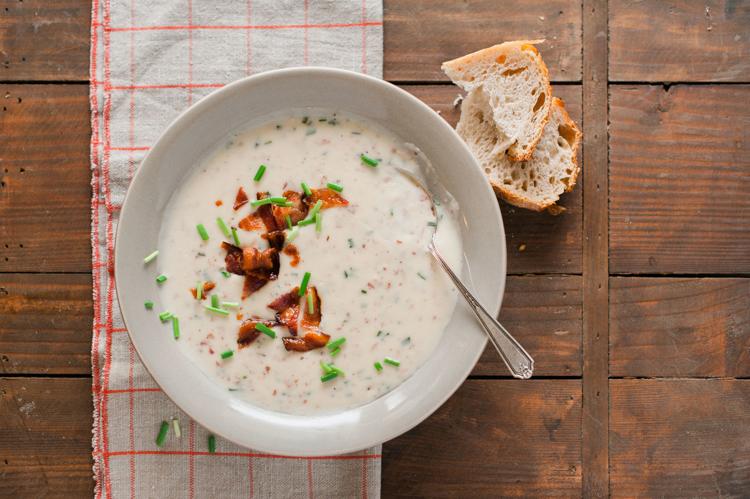 "I can dissect most recipes at this point," Wenhardt said. "My palate's been trained for it."
He developed a blackened chicken and wild rice soup after some favorite customers requested it. He found that baby bella mushrooms enhanced the meatiness of the soup, as did making a stock with skin and bones from the charred chicken.
"Some of our recipes we created have to be done in a certain way so we can freeze them," Wenhardt said.
For soups that include dairy, like New England clam chowder or baked potato with horseradish, bacon and chives, only heavy cream will work. Anything lower fat and it separates. Wenhardt also found that cooking the aromatics in butter carries richness through the rest of the soup.
Sometimes variability in produce will affect a soup's availability, like when the butternut squash wasn't sweet enough to use in the zesty corn tortilla soup. And some recipes just haven't worked out. Wenhardt loved the eggplant parmesan soup, but it didn't sell.
"It was incredible for a soup, but it never took," he said. 
Wenhardt has two full-time employees and two part-time staff, with seven seasonal workers for the markets. He's thinking about what expansion could look like without using a copacker, to make sure "no soup lover is left behind."
Meanwhile, Wenhardt personally makes deliveries to Madison once a week and selling soup by the quart online. This time of year, that's the only way to get the gorgonzola crab bisque (which is also available at markets).
"Going from a person who made soup to becoming a business owner has been the hardest challenge," Wenhardt said. "The recipe creation, teaming up with farmers, all that is the fun stuff.
"The hard part is growing, affording equipment, training employees, working with new customers, figuring out logistical routes with snow and ice and buying vehicles.
"I'm figuring out how to become a more creative soup maker," he added. "At farmers' markets, people told us what it was going to become."