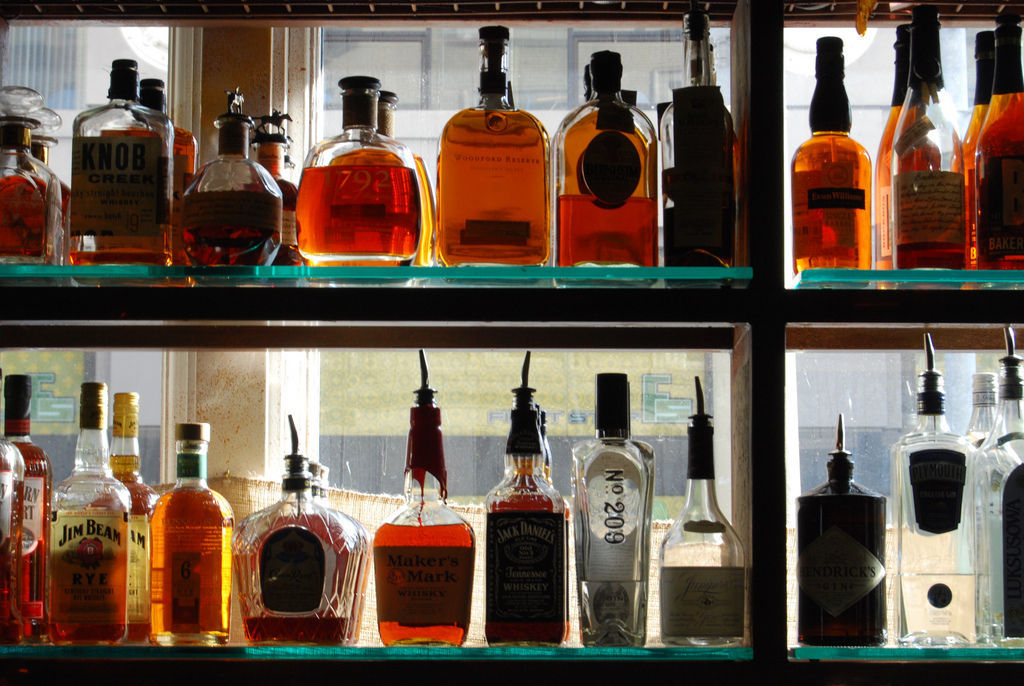 Expect Cask & Ale, a new craft whiskey bar planned for 212 State St., to be like a combination of friendly, easygoing Paul's Club and the craft cocktail-focused Merchant. 
Ken Boll, 39, has worked at Paul's Club for 17 years, running it for 12. In late June, he plans to open a bar of his own.
At Cask & Ale, which (like Paul's) will not serve food, Boll will focus on whiskey, some 200 bottles of it, from locally made bourbon like J. Henry to coveted Pappy Van Winkle bottles and 18-year-old Japanese Yamazaki. 
"We're going to focus on bourbons, Scotch, Irish whiskey, Japanese whiskey," Boll said, spirits that "a lot of bars won't stock because of the cost."
Boll calls Cask & Ale "a whiskey lounge," with an eye toward the Capitol Square and Overture Center/ Orpheum Theater crowd rather than students on State Street (though he expects to serve them, too).
He plans to start construction in April and open by mid- to late June.
Planning the five-shelf-high, ladder-style back bar, in addition to whiskey Boll wants to have "a great rum list, a really decent gin list, an extensive tequila list. For vodkas, we're going to shy away from what we have at Paul's now, the flavored stuff.
"Hopefully by being a large whiskey account we'll have the top of the list for allocations," Boll said. "We'll have available the limited release stuff."
On the seasonally-rotating bar menu, Boll wants to serve cocktails that highlight the whiskey, as well as wine on tap and a craft beer list.
"It's going to be whiskey-forward, the menu," he said. "It'll probably have a couple cocktails on tap and we'll do some wine on tap too.
"We'd like to do at least two, maybe three, barrel-aged cocktails."
Boll is designing a cellar for aging bottled beer, which he could then serve in flights, like three years (or vintages) of seasonal beers. He also wants to get a "house bourbon" by the barrel.
When Cask & Ale opens, the hours are likely to be 4 p.m. until bar time Monday through Friday, 2 p.m. until bar time on Saturday and 5 p.m. until bar time on Sunday. Food brought in from nearby spots, like Ian's or Pizza di Roma, would be fine so long as patrons clean up after themselves.
"In a perfect world I would love to team up with a food cart," Boll said, "but I don't know if on State Street if that would work."
Madison has a few bars that do whiskey particularly well, like Mason Lounge and The Malt House. Cask & Ale comes at a time when demand for whiskey, whether domestic craft bottles or high-end aged Japanese products, is booming.
In March 2015, the food website Eater reported that "There's a whiskey arms race unfolding across the United States right now."
"Bars stock their shelves with ... everything from private barrels, to vintage booze and other exclusives, barrel-aged cocktails, whiskey on tap, and more," Jake Emen wrote at the time. "More people across the United States are drinking more whiskey."
Stay up-to-date on what's happening
Receive the latest in local entertainment news in your inbox weekly!