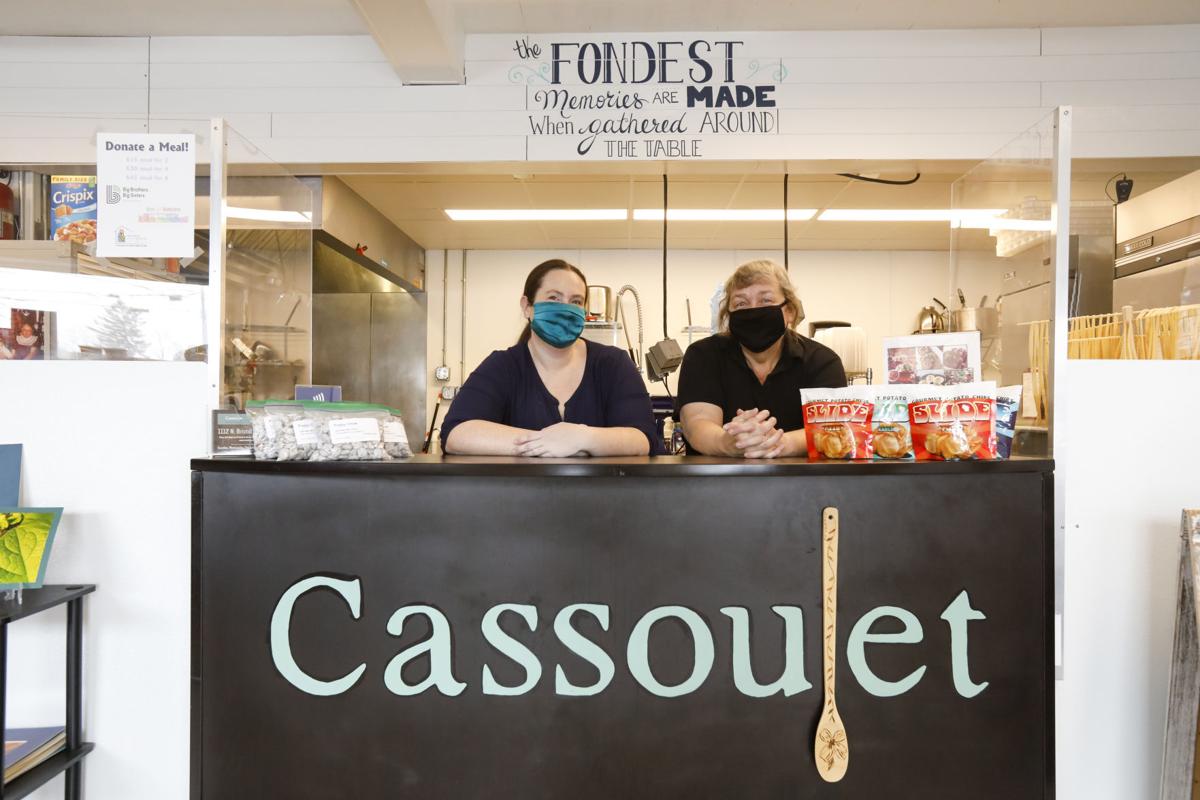 The bacon cheeseburger tater tot casserole was a hit. Of course it was.
A regular tater tot casserole was already one of the most popular take-and-bake dinners at Cassoulet, a young business in Sun Prairie with the tagline "simple meals, simply made." For a limited edition introduced last January, Alissa Brooks added melted cheese, bacon, pickles and "special sauce."
Straight from the freezer to an hour in the oven, beefy, cheesy tater tots tasted like a church basement potluck. That, Brooks said, was the goal.
"It's home cooked, but easy," she said. "We want it to taste like your memories."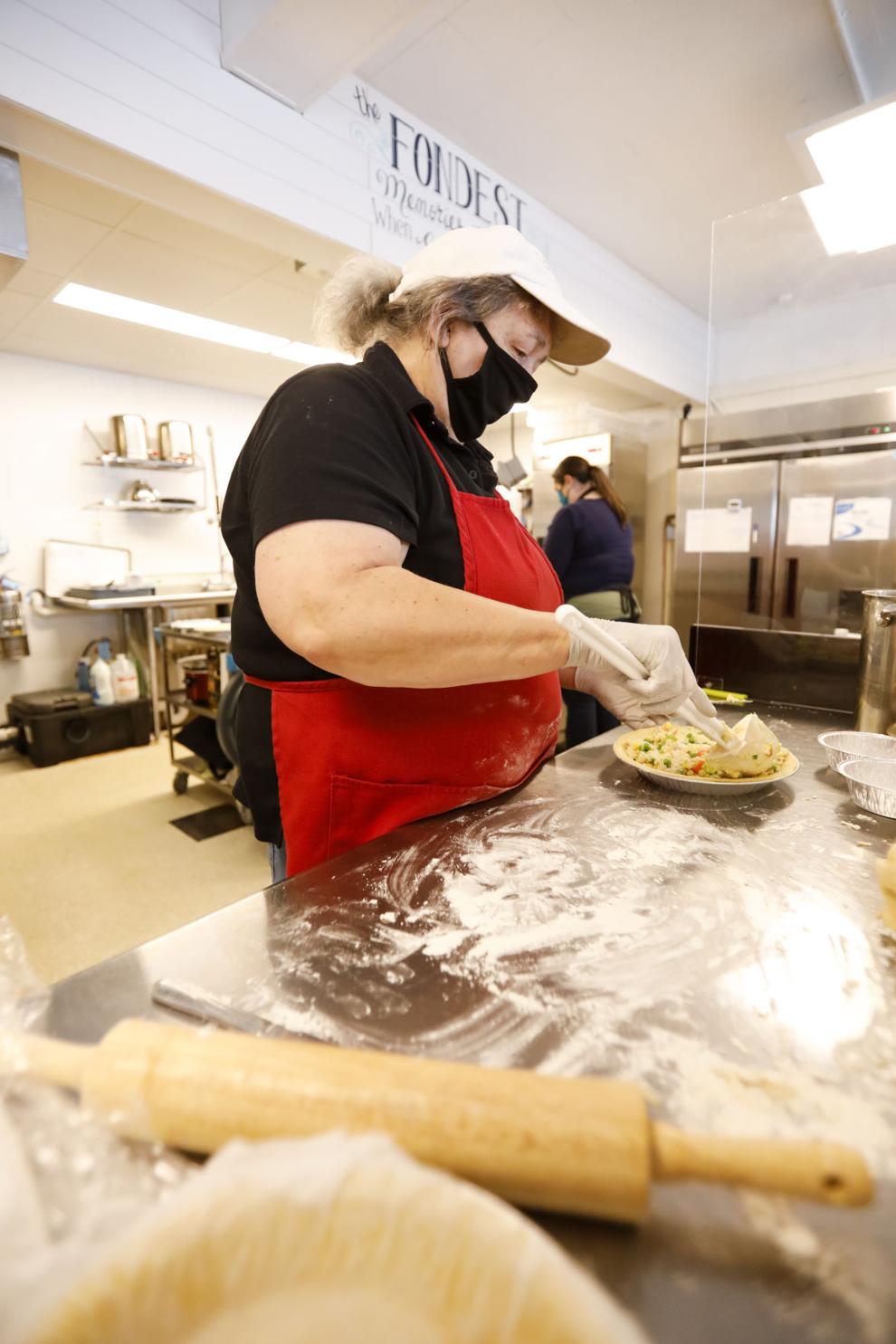 Brooks and her mother, Nancy Olsen, started Cassoulet out of Christine's Kitchens in fall 2017. Two years later, they found a retail location near the Jung Garden Center on Bristol Street. Soon they were stocking their freezers with enchiladas, pepperoni pizzas, pasta and pot pies, taking orders efficiently online.
Brooks, a former teacher, handles marketing and menu development. Olsen, retired from decades in banking, does the books. Olsen bakes. They both cook.
Mom and daughter have been struck by how popular the simplest things can be. Cheesy potatoes and cut-out cookies are big sellers.
"The tater tot casserole is one that surprises me," Olsen said. "It was a handy thing growing up on a farm with four kids, everybody was hungry and my mom would make a big pan of it.
"There's a lot of people who've said, 'I haven't had that since I was a kid!' They don't make it themselves. There is a childhood memory in a lot of the things that we make."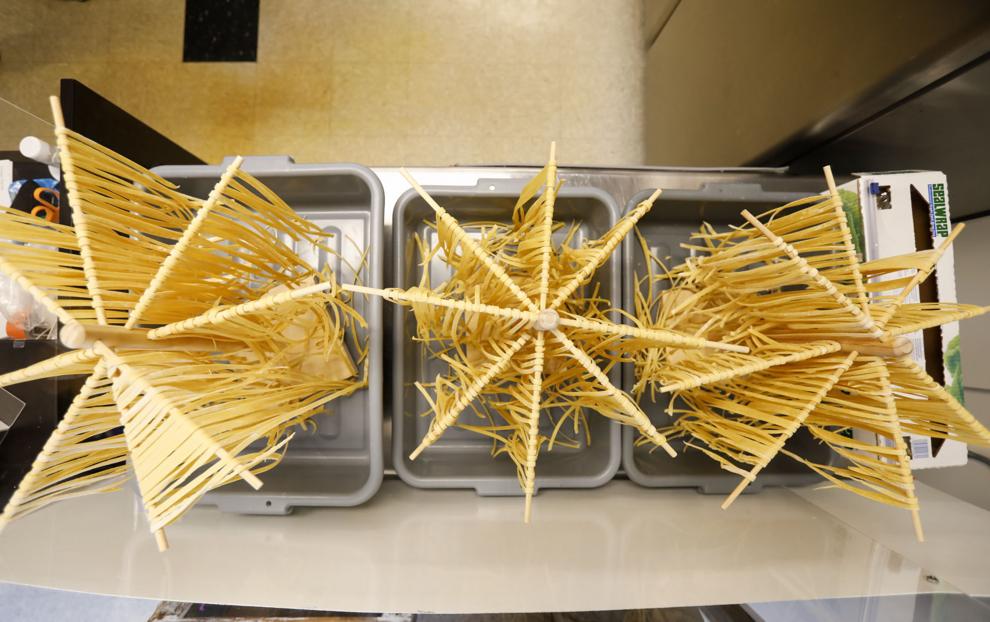 Collective desire for faster "home cooked" meals isn't new. After Schwan's, but before meal kits like Blue Apron and Hello Fresh, meal assembly franchises in the 2000s aimed marketing dollars at busy moms. These franchises had names like Main Dish Kitchen, Dream Dinners and Super Suppers, encouraging customers to assemble "freezer friendly, family friendly" meals.
Some even took the assembly out. Between 2008 and 2010, MyMenu, which specialized in prepared frozen food, had five locations in Madison. All of them closed by January 2011.
Businesses like Cassoulet have similar goals: to make take-and-bake food fast, kid-friendly, sometimes marketed as "healthy." This is true for chef Brian Hamilton's Kettle Black Kitchen (soon to open a restaurant on Monroe Street), Evan Kaercher's Mad City Chefs and the farm-to-freezer section at Pasture and Plenty.
Each business leans in to local ties with both purveyors and customers.
"A lot of people are thankful to have easy meals to throw in when they don't feel like (cooking)," said Brooks. "We serve a lot of single people. It's an easy way to not get stuck with a ton of leftovers and be able to eat a variety of foods."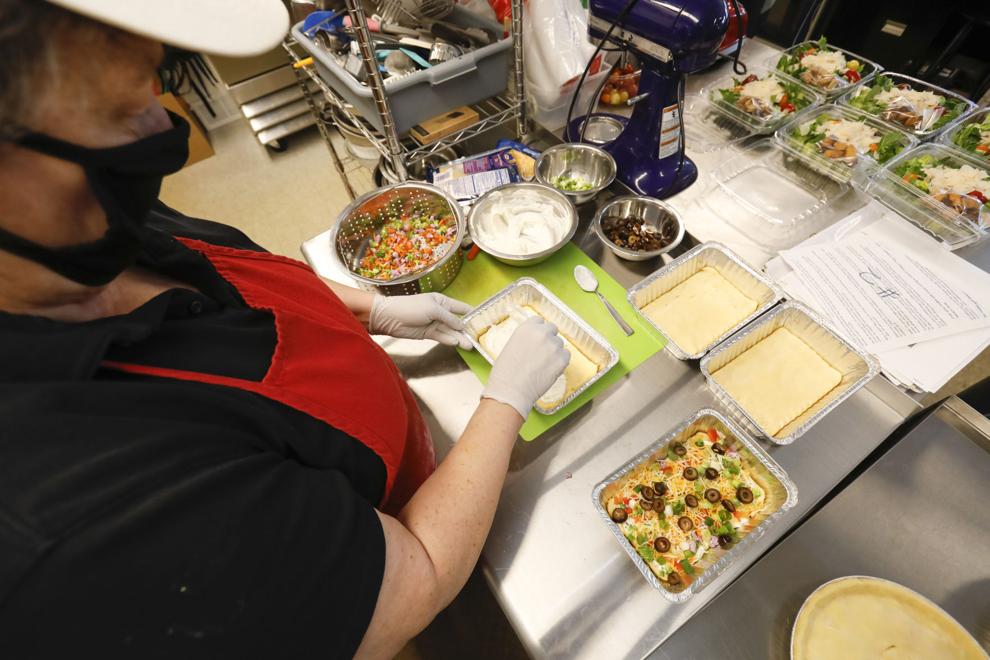 Last summer, Cassoulet ran "CSA specials" with produce from a community supported agriculture share. Right now, the mac and cheese is topped with bacon from Jones Dairy Farm in Fort Atkinson. The beef in the shepherd's pie is from Wells Farms, outside Sun Prairie. They purchase buns for the chili cheese dogs from Beans 'n' Cream Bakehouse and squash from Fischer Family Farm in Cambria.
Having local suppliers has proven key in the past year. During the pandemic, Cassoulet struggled to get some ingredients and cut its hours.
"We had to scale down our menu, which was hard, because we knew people wanted certain things," Olsen said. "We're scaling back up again now."
Brooks developed the concept for Cassoulet after making meals for her aunt when she was diagnosed with cancer. It's common now, she said, for people to turn to Cassoulet to when a friend has a new baby, is grieving or just needs a little extra support.
"Over the pandemic, we had people shop for friends or family in quarantine," Brooks said. "Dropping meals off is one of the only ways you can help."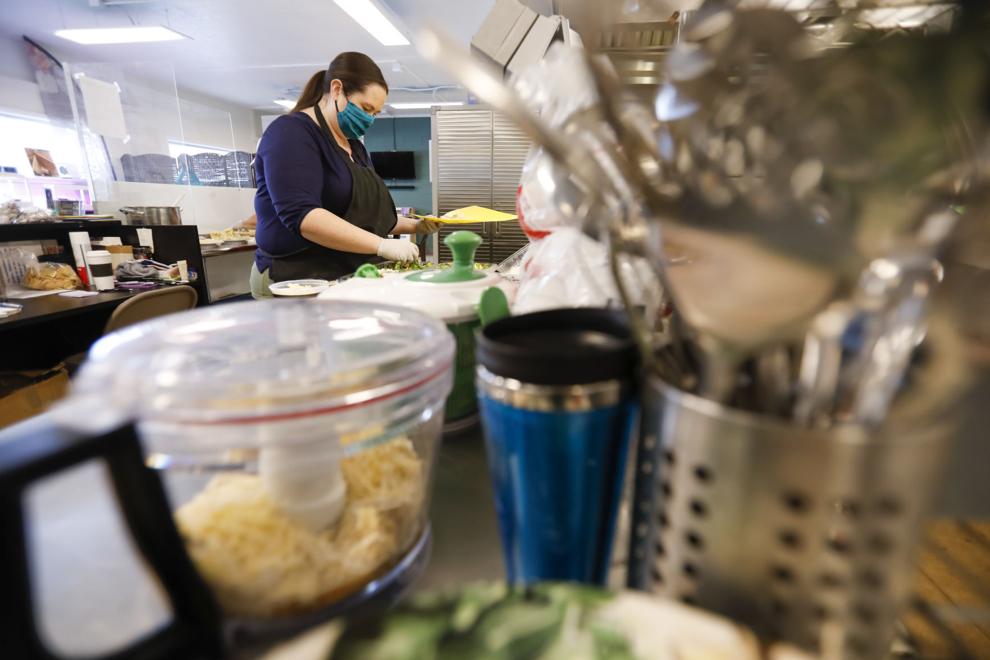 Most entrées at Cassoulet are made in multiple sizes, like enchiladas for two ($16) or roasted garlic kielbasa dinner for four ($32). A tray of 16 sliders stuffed with ham and Swiss cheese ($25) paired with a readymade taco dip ($6-$12) look party ready as soon as parties are a thing again.
Their larger retail location means Brooks and Olsen have been able to add soups in the winter and, for spring, fresh deli items like Italian pasta salad and deviled eggs.
"I love making them and they're really delicious, and a lot of people don't know we have them," Brooks said of the deli sandwiches and sides. "As people are getting out, wanting to have picnics and things, we hope people will try them."
Compared with Kettle Black and Pasture and Plenty, Cassoulet's dishes are simpler and softer. They have very little salt, which Olsen confirmed is on purpose — "we try to make them as healthy as we can. We figure people have a salt shaker."
And though most breakfast bakes ($15-$30) and turkey dinners ($16-$32) go straight from freezer to oven, they require a little planning. A full-size turkey and sweet potato shepherd's pie ($28) took about 90 minutes to reheat.
After some pandemic slow down, Brooks and Olsen are starting to see regular customers return. While Brooks hopes the frequency of dining at home will last, she's happy to help with cooking fatigue.
"In the beginning, people were cooking for themselves more," Brooks said. "But an awful lot of people have come in and said, 'Thank God you're open again! I can't cook another meal!'"
Share your opinion on this topic by sending a letter to the editor to tctvoice@madison.com. Include your full name, hometown and phone number. Your name and town will be published. The phone number is for verification purposes only. Please keep your letter to 250 words or less.