MINNEAPOLIS — The last thing most chefs want to hear read aloud at a food event is a smug Yelp review of their hard work.
"Not impressed," intoned Andrea Nguyen, an award-winning Bay Area journalist. "Was it as good as the same dish bought on the street? Not in my experience. Was it a value? No."
It was a Monday night in early April at The Lynhall in Minneapolis' Lowry East neighborhood, and an enthusiastic audience had gathered for a panel with a big, challenging topic: "Insiders and Outsiders: Who Owns Asian Food?"
Nguyen, in the Twin Cities to promote her latest book, "Vietnamese Food Any Day," served as a moderator for a panel of Asian American chefs, food writers and restaurateurs. Among them was Yia Vang, the Wisconsin-raised Hmong chef of Union Kitchen. Vang is set to record a live podcast for The Corner Table at the Cap Times Idea Fest this September.
"For most of my career, I've been aiming to push Asian food from the margins into the mainstream," Nguyen said. "I want to see Americans make this food part of their repertoire, not be some exotic thing that's a weekend project. We pay attention to the coasts, and I wanted to see what things were going to be like for Vietnamese food, for Asian food, in Minneapolis."
The thorny question of "authenticity" — a charged, problematic word when applied to food of any culture — loomed large over the room. Nguyen had dined earlier in the day at Lucky Cricket, the Chinese American mega-restaurant launched in St. Paul by Andrew Zimmern late last year. (It was described by one local critic as "a veritable roadkill raccoon of confused service and goofed-up dishes").
"What was weird in the discussion about Lucky Cricket was, where were all the Asian people? You've got a lot of them here," Nguyen said. "I don't want to focus on Andrew Zimmern. I want to focus on the people you've had in your community for years and let them speak."
Chef and author Raghavan Iyer opened Pizza Karma, a globally inspired pizza restaurant in Eden Prairie, last December. He said he hates words like "authentic," "classic" and even "spicy."
"They're all so misused and misconstrued," he said. "One guy said, 'You're not doing Indian food, it's not classic.'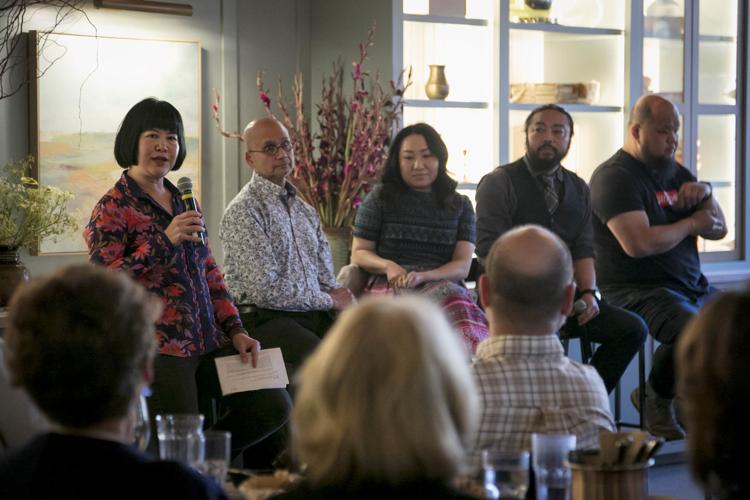 Iyer asked the diner to describe what "classic" meant to him, and it was his mother's food.
"I said, 'I ain't your mother,'" Iyer said. "A country that is 6,000 years old, every invasion, every foreign power that goes through it has an influence in terms of techniques and ingredients. India has been doing fusion cooking for 6,000 years."
Chef Hai Truong comes from a multi-generational restaurant family. He changed the name of Ngon Vietnamese Bistro to simply Ngon Bistro as a way to more accurately reflect his cuisine — French Vietnamese with a Midwest pantry.
"To expect these costs, to expect these portions, someone is losing and it hurts the community," Truong said. "A lot of reviews I get are from the Asian community on portion size and cost. That perpetuates people not being able to spend time with their family, working constantly for your cheap, large portion of food.
"That's something that needs to be talked about for authentic, traditional food."
The pho at Ngon Bistro costs several dollars more than at other local Vietnamese spots, in part because Truong said he uses local and organic farms for protein.
"How do you have a sustainable 'ethnic' restaurant? What makes it ethnic, or authentic?" he said. "I live in a vibrant community. There's lots of things that inspire me. I don't limit things that inspire me, I want to push things beyond."
Chef and restaurateur Ann Ahmed of Lat14 makes food inspired by the Southeast Asian countries along the 14th parallel — Laos, Thailand, Cambodia, Vietnam and the Philippines. She listened to the Yelp review Nguyen quoted, from a man who felt a "disconnect" between the street food in those places and the experience of her Minneapolis restaurant.
"For this man to say there's a disconnect — the story's there, the picture of the beautiful space is there" on her website, Ahmed said. "We want you to sit and enjoy a meal that's delicious in a beautiful environment. But you're telling us it tastes better on a plastic stool in a smelly alley somewhere. It's not a comparison. It's a different world."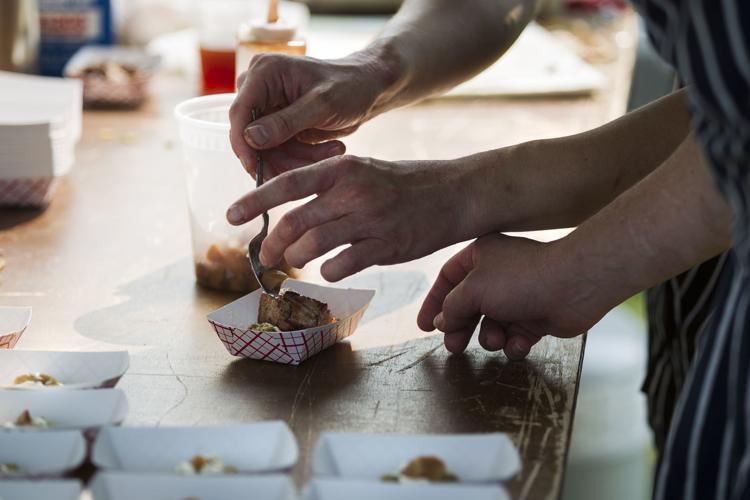 Ahmed said she understood why the man thought that Asian food should be cheap. But she doesn't think he understands why, or how, it became that way.
"When you think about Asian food and the history of how we got here, it's a lot of assimilation, a lot of adaptation," she said. "30 years ago people weren't into Asian food. That's why we priced it so low, so that somebody not within your race will buy it. Then you look at someone within your demographics, and they're in the same struggle you are. They just got here. They probably got a job as a janitor, or at the flower factory. Does that justify you charging a lot?"
Several panelists moved to the United States from their birth countries as young children. Vang of Union Kitchen is Hmong, born in Thailand and raised in northern Wisconsin. Nguyen described the Hmong as "stateless people, people with no flag, brave people who lived off the land." More than 50,000 Hmong people live in the Twin Cities.
With a pop-up kitchen, catering company and food truck, Vang distinguishes Hmong food by making it both distinct and accessible.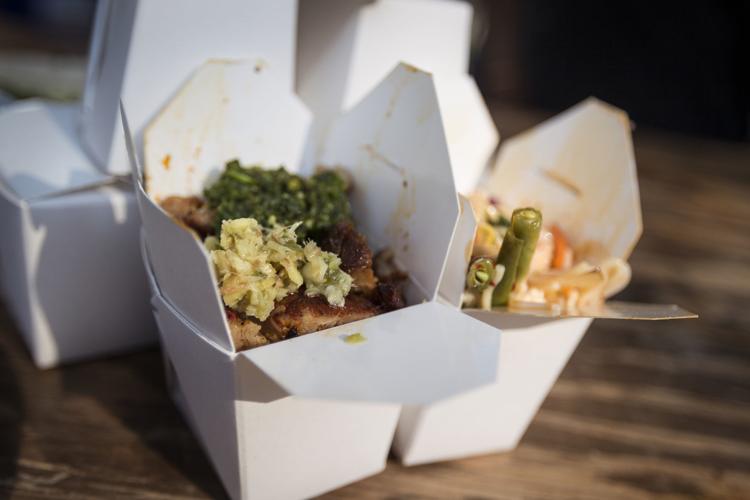 "I really encourage you to listen to the stories of the food that's put in front of you, because it tells a story regardless of where you come from," Vang said. "My white friends will tell stories about this Hmong kid they knew, they ended up going to their house, and their mom fed them. That was our language of love.
"Every time I go to the house, my mom says, 'Hurry up, eat.' That's the same feeling we want everybody to have at our food truck. Come eat with us. Come be a part of my mom and dad's story. Come learn about our people through the food that we make."
Nguyen called all of the panelists "ambassadors," building "bridge experiences" for their diners to a new way of thinking about Asian food in all its facets.
"I've had someone say to me, 'Vietnamese Food Any Day' doesn't require Asian market shopping, so it's inauthentic," Nguyen said. "You tell my mother that shopping at a regular American supermarket to make Vietnamese food is inauthentic and she will hit you with her jade bracelets. And it will hurt!"
"Who Owns Asian Food?" is a question that leads to more questions. For Nguyen, "it doesn't matter what your DNA is ... and it doesn't matter who you're married to. You can all participate in Asian food."
"Who's going to define the food experience that we have in America?" she asked. "You're getting a sense this evening of how these four people are defining their food experience within the context of being an American, hyphenated American. We can be hyphenated many different ways. We define authenticity ... as intention, foundation, knowledge. Ann Kim's pizza."
Vang knows some people say, "Because you don't look this way, you can't cook this way." He welcomes that ongoing conversation while challenging the "white dude who opens a Laotian restaurant" to ask himself why he wants to do that, and what community he wants to engage.
"At the end of the day, as cooks, things have to taste good," Vang said. "Every hipster talks to me like they discovered (fish sauce). I get it. I look at it as a compliment."